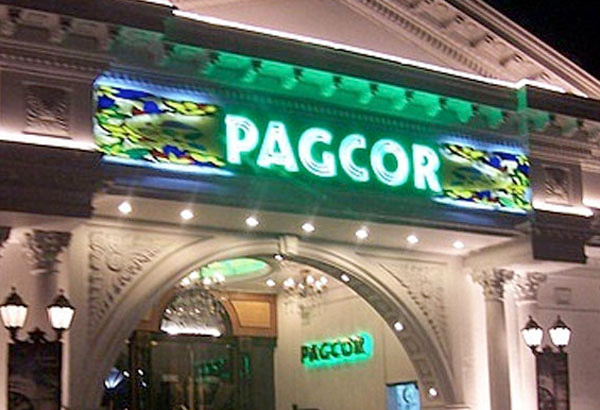 The Philippine Amusement and Gaming Corp. said yesterday it is planning to initially trim the number of online gambling operators in the country to 50 to prevent an oversupply of players in the industry. File
De Lima calls for Senate hearings on POGOs, casinos
(Philstar.com) - November 27, 2018 - 7:21pm
MANILA, Philippines — A day after the Senate began hearings on an increase in Chinese workers in the Philippines, Sen. Leila de Lima has filed a resolution urging hearings into Philippine Offshore Gaming Operators and casinos in the country.
In Senate Resolution No. 953, De Lima noted that the liberalization of the gaming industry in the Philippines means the industry is expected to earn P297.35 billion this year against just P54 billion in 2012.
"Apart from its purported positive economic impacts, there are nevertheless lingering questions regarding the social costs of the influx and proliferation of integrated casino-entertainment resorts and [Philippine Offshore Gaming Operators] within the country," she said, referring to companies in the Philippines that offer online gambling.
"Note that there are a number of Chinese gambling companies and Chinese gamblers in the country because gambling is illegal in China and is heavily opposed by its Communist government," she also said.
De Lima said that she is concerned that Filipina dealers for online gaming may be at risk of sexual harassment and exploitation "because they have to wear revealing clothes."
The senator also noted that POGOs—there are 57 licensed to operate in the country—employ Chinese staff.
Although the Department of Foreign Affairs said at the Senate hearing on Monday that it only issued 18 employment visas to Chinese nationals, senators have estimated that there could be as many as 200,000 to 400,000 Chineses POGO workers in the country.
The influx has reportedly raised property rental rates in some areas and has also exposed locals to the supposed "rowdiness of some Chinese workers who have taken up residency near POGO's office spaces."
De Lima, detained at the Philippine National Police Custodial Center in Quezon City over drug-related cases, said the Senate needs to look into the effects of gambling in the Philippines "from multiple perspectives to look at its overall impact to the country and the citizenry."
She noted in her resolution that "despite President Rodrigo Duterte's moratorium on new casinos effective January 13, 2018, more casinos are scheduled to open in the coming years which may place the gambling and casino industry at serious risk for market saturaton and oversupply."
Aside from the 57 licensed POGOs, there are four integrated casino-entertainment resorts operating in Metro Manila with another expected to open in 2020. — with Ryan Macasero
(Data on Alien Employment Permits and arrivals of Chinese nationals from Nov. 26, 2018 Senate hearing)