After donation theft slur, Duterte now says he thinks Bishop David into drugs
November 26, 2018 | 8:20pm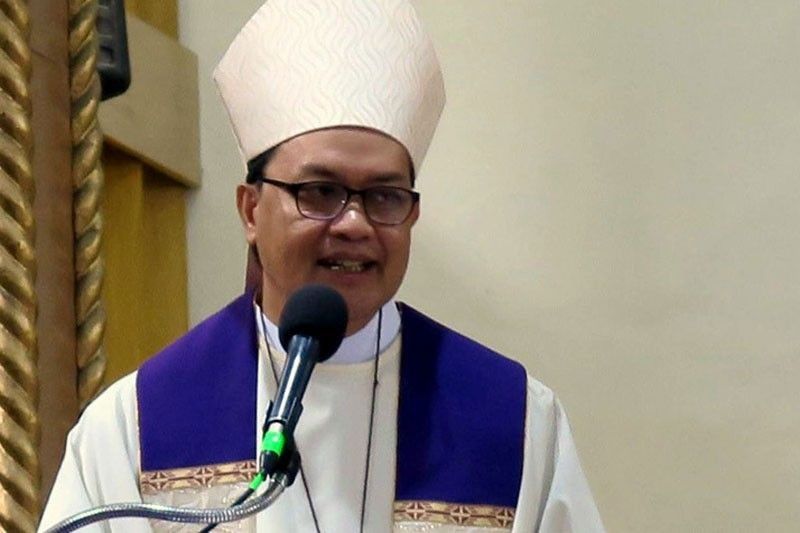 MANILA, Philippines — President Rodrigo Duterte on Monday rebuked his critics anew, accusing them of moralizing while engaging in questionable acts themselves.
Duterte expressed an unsubstantiated suspicion that Caloocan Bishop Pablo Virgilio David, a staunch critic of his brutal war on illegal drugs, is involved in illegal drugs. The president did not provide any proof to his claim.
"I'm telling you, David. Nagdududa nga ako bakit sige ikot 'yan ng gabi. Nagduda tuloy ako p***** i** nasa droga ka (I am puzzled as to why you always go out at night. I suspect, son of a b****, you are into illegal drugs)," the president said during the kickoff of a water supply project in Davao City.
Duterte previously accused David of stealing church offerings, an allegation that the prelate denied. David has said people should just bear with "sick people" who do not know what they are talking about.
RELATED: Bishop Pablo Virgilio David says Duterte mistook him for someone else
Duterte also rehashed his tirades against the Catholic Church, accusing it of making money out of baptisms, burials and masses. The president, who has been criticized for making unfounded claims during public addresses, also warned bishops that he would have their heads chopped off if they become involved in narcotics.
"Bishop ka, magpabili ka ng droga diyan maski single sachet pag hindi kita pinutulan ng ulo (Bishop, ask someone to buy drugs for you. I will decapitate you)," the president said.
"Walang bishop-bishop sa akin. Basta pumasok ka diyan, sirain mo ang Pilipino, hindi talaga tayo magkakaintindihan diyan sa totoo lang (I don't care if you are a bishop. If you get involved in illegal drugs, you will destroy the Filipino. We won't really understand each other)," he added.
Duterte to probe deals of Trillanes' parents
Duterte also hit opposition senator Antonio Trillanes IV and his group Magdalo for supposedly maligning his administration.
He said the government is quietly looking into the deals involving the parents of Trillanes, who joined an uprising against former president Gloria Macapagal-Arroyo when he was still a Navy officer.
"We are investigating the deals during the time of his father and mother. You can be sure all of them will come out," the president said.
Duterte had claimed that Trillanes' mother Estelita was a supplier of the Navy while the senator was still in the service. The senator has denied Duterte's allegation, calling it a "low blow."
Duterte also mocked rebel soldiers group Magdalo for surrendering to government forces during their anti-Arroyo uprisings. He said the Magdalo members should have killed themselves instead of turning themselves over to authorities.
Duterte also said he would find a financier to produce a story that would make Magdalo members look "kenkoy." The word "kenkoy" originated from a Filipino comic character and is now used to describe something hilarious.
Related video: