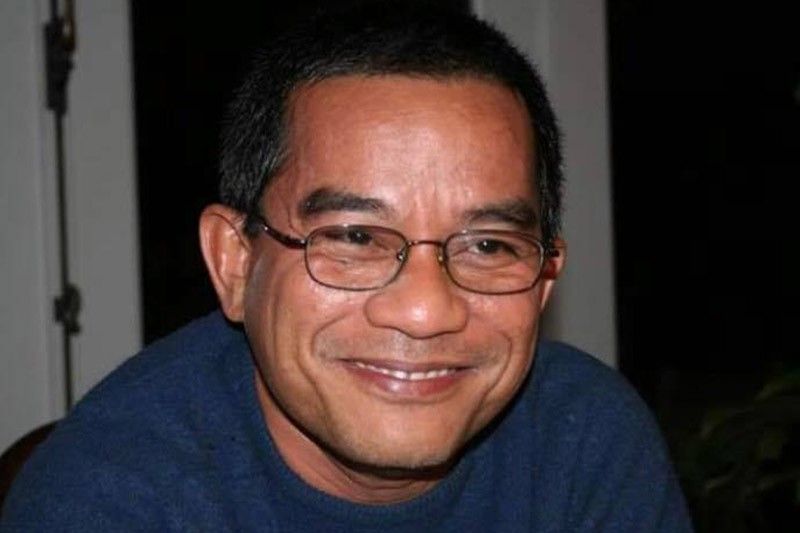 The NUPL noted that Ben Ramos "was for the longest time the 'go-to' pro-bono lawyer of peasants, environmentalists, activists, political prisoners and mass organizations in Negros."
National Union of Peoples' Lawyers/Facebook
Murdered NUPL lawyer was 'red-tagged' earlier in 2018
(Philstar.com) - November 7, 2018 - 10:06pm
MANILA, Philippines — Lawyer Benjamin Ramos, who was killed in Kabankalan, Negros Occidental on Tuesday night had been red-tagged—labelled as a communist—earlier in the year, rights group Karapatan stressed Wednesday night.
In a statement, it said Ramos, secretary general of the National Union of People's Lawyers-Negros, was included "in what can only be described as a poster-hitlist" that was reportedly put up by police in Moises Padilla town, also in Negros Occidental.
According to a report on independent news site Bulatlat.com in April, the poster included the faces and names of supposed "CNN" — a government abbreviation for Communist Party of the Philippines-New People's Army-National Democratic Front — personalities.
"Among the legal personalities whose faces are on the poster are Karapatan-Negros secretary general Clarizza Singson, Zara Alvarez of the Negros Island Health Integrated Program, UMA secretary general John Lozande, NFSW secretary general Christian Tuayon, National Union of Peoples' Lawyers-Negros secretary general Benjamin Ramos, Escalante Councilor Bernardino Patigas, Julius Dagatan, Ronald Evidente, Ma Rina Amacio, Rogina Quilop, Lary Ocena and Anecita Rojo," the Bulatlat report said.
The National Federation of Sugar Workers, a farmers' group that security forces have labelled a "legal front" of the NPA issued a similar alert about the poster. In a Facebook post, NFSW claimed the poster was part of a "campaign of Moises Padilla Police against these personalities."
"It is not a crime to struggle for the rights of our poor farmers and farm workers," NFSW, which had members included in the poster also said then.
RELATED: NFSW decries charges vs members over 'Sagay 9' killings
Palace condemns Ramos murder
In a statement on Wednesday, the Palace condemned the killing of Ramos, who was shot by gunmen on motorcycles.
"Any form of violence, other than legal, has no place in a civilized society. We strongly condemn the brutal slaying of Attorney Ben Ramos, lawyer and founding member of the NUPL," presidential spokesman Salvador Panelo said in a statement.
Panelo added an investigation into the killing is underway and that President Rodrigo Duterte "will not allow any person or group of persons to violate any law and get away with it."
The president's spokesman said, however, that "putting the blame of the slaying on the government by a group or by a member of Congress not only is reckless, (but) irresponsible and baseless as well."
In its statement, Karapatan said it "dares accuse" security forces for Ramos' death. It said that the red-tagging of Ramos and other human rights defenders and activists "made him and other mass leaders and human rights workers open targets for precisely this kind of attack."
Ramos had been provided free legal assistance to the families of the victims in the killing of nine sugarcane workers in Sagay, as part of a Quick Reaction Team.
He had also been the lawyer for the "Mabinay 6" — activists who have been accused of being NPA rebels and who have been charged with illegal possession of firearms and explosives.
RELATED: 'Mabinay 6' pleads not guilty to guns, explosives charges
"The killing of Attorney Ben occurred at a time when authorities have been twisting the narrative on the massacre of the nine farmworkers in Sagay, Negros Occidental and when Attorney Katherine Panguban of NUPL and Karapatan are being charged with false accusations of kidnapping and serious illegal detention of a 14-year old witness to the said massacre," Karapatan said.
READ: Duterte's red-tagging endangers activists – militant groups