'Yutu' weakens a day before expected entry to PAR
October 26, 2018 | 11:40am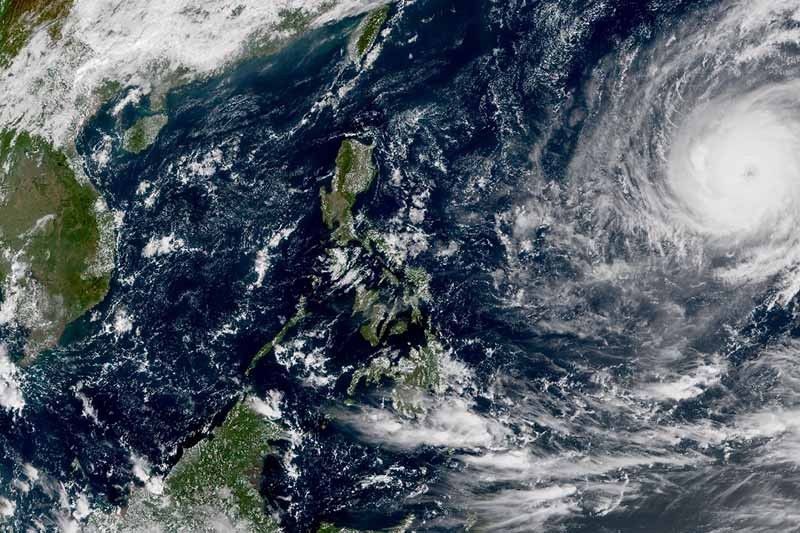 MANILA, Philippines — Typhoon Yutu (international name) has slightly weakened as it moves closer to the country's jurisdiction, state weather bureau PAGASA said Friday morning.
"Yutu" now packs maximum sustained winds of 180 kilometers per hour near the center from the previous 210 kph. Its gustiness also decreased to 220 kph from the previous 260 kph.
As of 10 a.m., the eye of the typhoon was seen 1,955 kilometers east of northern Luzon. It is heading west northwest at 20 kph.
"Yutu" is expected to enter the Philippine area of responsibility Saturday morning. It will be given a local name "Rosita."
Tropical cyclone warning signal may be hoisted as early as Monday morning over the provinces of Isabela and Cagayan.
The typhoon may pose threat to northern Luzon and eastern section of central Luzon between Tuesday and Wednesday.
Residents of northern and central Luzon may experience moderate to heavy rains directly associated with the typhoon starting Monday evening.
"Yutu," considered a super typhoon in the United States, crumbled concrete houses, smashed cars and killed at least one person in the Northern Marianas Islands. It is believed to be the strongest storm to hit any part of the US in 2018.
Forecast positions
Saturday morning: 1,470 km east northeast of extreme northern Luzon
Sunday morning: 900 km east of Tuguegarao City, Cagayan
Monday morning: 560 km east of Tuguegarao City, Cagayan
Tuesday morning: 255 km east of Tuguegarao City, Cagayan
Wednesday morning: in the vicinity of Cagayan
— Gaea Katreena Cabico with reports from the Associated Press