Comelec introduces 'enhancements' in source code of auto polls
October 14, 2018 | 12:00am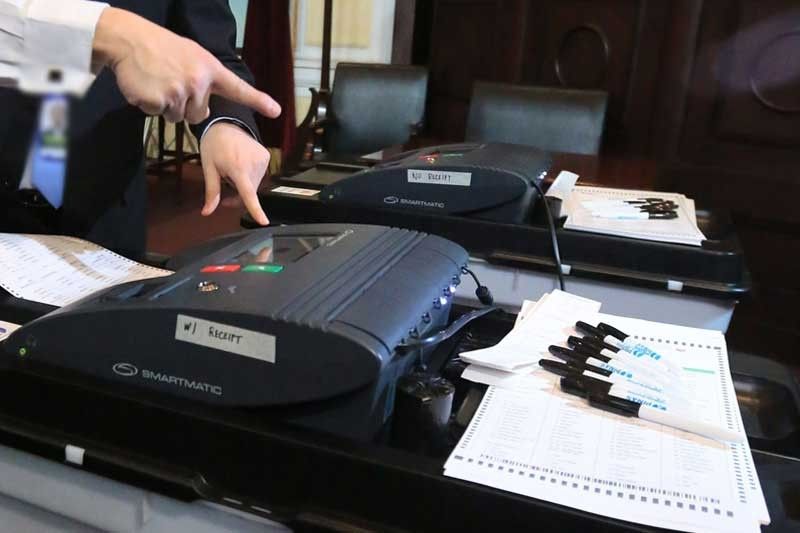 MANILA, Philippines — The Commission on Elections (Comelec) yesterday announced some "enhancements" have been introduced in the source code of the automated election system (AES) for the May 2019 polls.
Comelec spokesman James Jimenez, the focal person of the Comelec's Local Source Code Review Committee, said the enhancements were rooted out from the "great inputs and great ideas" of those who did the local review in the 2016 polls.
"The purpose of the review is not to rewrite the program. We were able to get the input and feed it forward so that when we improve the system for next implementation, the suggestions are already included," he said.
Comelec yesterday kicked off the local review of the source code at the De La Salle University campus in Taft Avenue, Manila.
Jimenez said at least 20 individuals from six groups will participate in the review which will run from Oct. 17 to Dec. 14.
Under Republic Act 9369 or the poll automation law, local and international source code reviews must be conducted to make sure the AES will function as they have been programmed.
In a presentation, Comelec Information Technology Department head Jeannie Flororito said the review is aimed at ensuring the source code is clean and there are no embedded malicious codes.
Florotito said one of the major enhancements involved is the voter verifiable paper audit trail (VVPAT).
Also known as paper receipt, VVPAT is produced by the vote counting machines after a voter has inserted an accomplished ballot.
Since the VVPAT was ordered by Congress to be included in the AES close to Election Day, the paper receipts did not contain precinct number and geographical location.
But for next year's polls, Florotito said these features will already be included.
The other enhancements include simplifying and improving the operations of the Election Boards and Board of Canvassers and improvement of the log registry.
Meanwhile, a local Comelec official urged aspiring candidates to file early to avoid getting inconvenienced.
Makati City election officer Anthonette Aceret reminded candidates that the Comelec will not accept certificates of candidacy (COCs) beyond 5 p.m. on the last day of filing.
But she said if there is an overwhelming number of persons who will arrive at the Comelec office just a few minutes before closing time, their names and their COCs will be put on record and they will be accepted for filing.
She said a lot of aspiring candidates file their COCs late as they are still waiting for the advice of their feng shui experts, among other reasons.
In the case of Makati Mayor Abby Binay, she said she will file her COC next week as they are still finalizing the details with some feng shui experts that they have been consulting. – With Robertzon Ramirez