Palace to BBC: Show report on Davao Death Squad
October 2, 2018 | 12:00am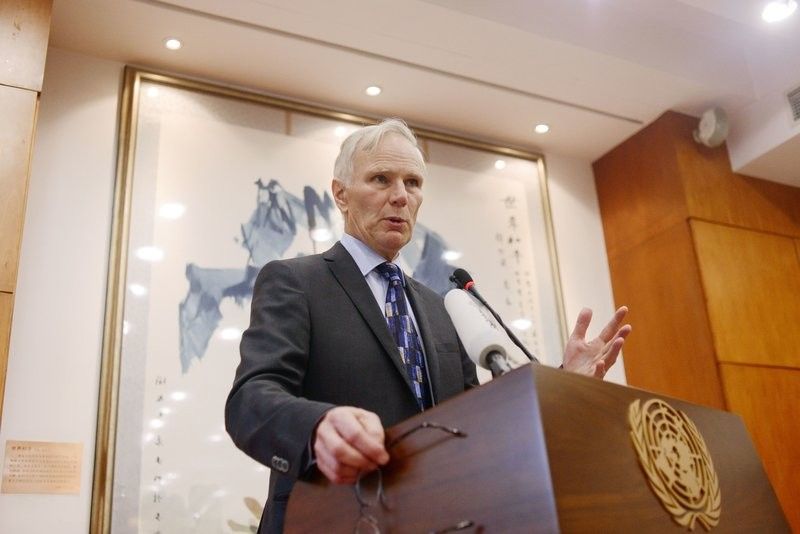 MANILA, Philippines — Presidential spokesman Harry Roque yesterday challenged the British Broadcasting Corp. (BBC) to produce the report of former United Nations special rapporteur Philip Alston on the deaths tied to the Davao Death Squad (DDS) as he stood by his claim that President Duterte has been cleared of the killings.
In the documentary "BBC Our World: Philippines – Democracy in Danger?," Roque claimed Alston had "completely cleared" Duterte of liability in relation to the killings blamed on the DDS, a vigilante group that reportedly targeted drug offenders.
Roque said it was clear from Alston's report that Duterte was not behind the DDS.
But the documentary also quoted Alston as saying that paragraphs 39 to 43 of his report "clearly implicate Duterte in the killings." BBC also described Roque's claim as an "interesting interpretation."
Asked to react to the BBC documentary, Roque said the television network should have shown what Alston really said.
He said Alston had cited possible administrative lapses but had cleared Duterte of the killings.
"I also mentioned in the BBC that what the Philip Alston report said were administrative lapses and it's there. Will someone please get the relevant paragraph cited by BBC and will you please write a letter to BBC, because they should not have just limited it to mentioning the paragraphs, they should actually have shown what Philip Alston said?" Roque said in a press briefing in Malacañang.
"It is clear there that his conclusion is administrative liability for failure to investigate perhaps. So we can refer to the same paragraphs?" he added.
Roque said he would be proven correct once the Alston report is produced.
He also took pot shots at Howard Johnson, the BBC reporter who conducted the interview for the documentary.
The problem with the reporter is the interview was lengthy and he argued with me on legal points. I'm the only counsel who is accredited in the ICC (International Criminal Court) list of counsel, then he argues with me. So please produce the Alston report," Roque said.