Why suicide is not something to joke about
September 27, 2018 | 3:03pm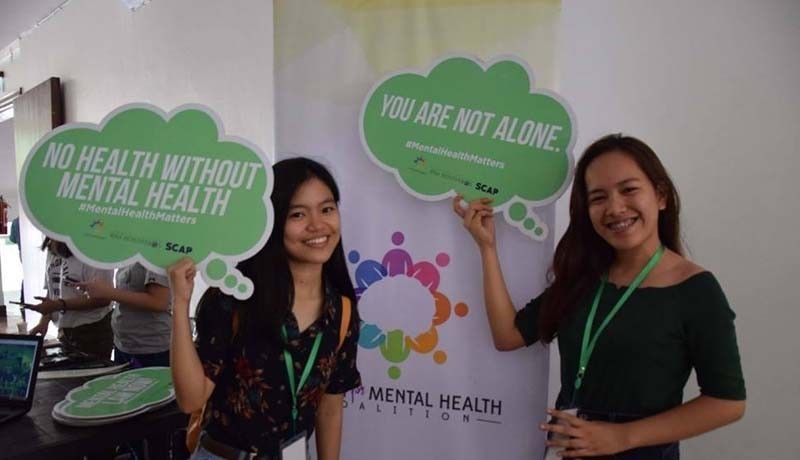 MANILA, Philippines — Mental health advocates strongly condemn the trivializing of suicide, which claims 800,000 lives in a year, according to the World Health Organization.
WHO consoders suicide "a serious public health problem," with data showing someone committing suicide every 40 seconds.
Suicide, mental health problems, and the Philippines
Raymond John Naguit, national chairperson of Youth for Mental Health, slammed controversial blogger Drew Olivar on Wednesday for saying in one of his videos that University of the Philippines students should just kill themselves
"[P]ara mabawasan, para matapos na talaga (To thin their numbers, to put an end to their protests)," he said in a February 2018 video that has resurfaced after his recent blunders on social media.
"Mental health advocacy groups work so hard to fight the stigma and promote responsible means of reporting mental health," Naguit said in a Facebook post.
"It is but just to demand that we give the topics suicide and self harm the appropriate seriousness and sobriety they deserve," Naguit added.
Naguit said Olivar should be made to account for his comments. Olivar, a friend and co-host of Presidential Communications Assistant Secretary Mocha Uson, has reaped criticism for his lewd 'pepe-dederalismo' video and for mimicking sign language as a joke and is being investigated for making a "bomb joke" on his Facebook page.
He has also made unprintable comments about Vice President Leni Robredo and about President Rodrigo Duterte's genitals.
Health Undersecretary Herminigildo Valle said last June that there were 2,550 recorded suicide cases in the country. He said that the 20 percent of the calls received over DOH's Suicide Hopeline are related to depression.
READ: DOH on suicides: Don't trivialize depression
Suicide and mental health problems
WHO said that "the link between suicide and mental disorders (in particular, depression and alcohol use disorders) is well established in high-income countries, many suicides happen impulsively in moments of crisis with a breakdown in the ability to deal with life stresses."
It added that according to data in 2016, 79 percent of global suicides occurred in low- and middle-income countries.
The global organization also said that those experiencing conflict, disaster, violence, abuse or loss and sense of violation "are strongly associated with suicidal behavior."
Suicide rates are also high in groups of people who experience discrimination, such as refugees and migrants; indigenous peoples; lesbian, gay, bisexual, transgender, intersex (LGBTI) persons and prisoners.
September is National Suicide Prevention Month.
Mental Health Law
The Philippines enacted a Mental Health bill on June 21, 2018 after years of lobbying and of going through the legislative mill.
READ: Advocates hail passage of landmark Mental Health Law
The law assures that those with mental health issues will have "freedom from social, economic and political discrimination and stigmatization, whether committed by public or private sectors."
The law penalizes "discrimination against a person with a mental health condition" with imprisonment of not less than six months but not more than 2 years, or a fine of P10,000 but not more than P200,000, or both.