DOH: Philippines has highest tuberculosis cases in ASEAN
September 26, 2018 | 12:00am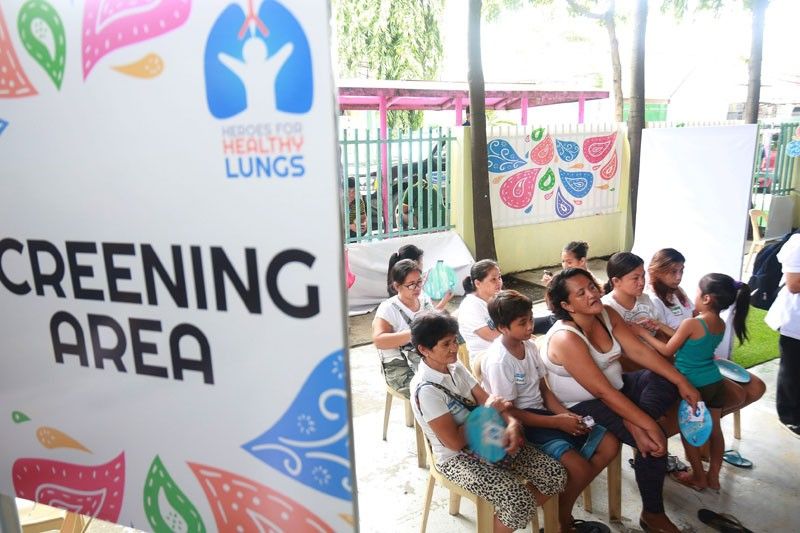 VIGAN , Philippines — The Philippines now has the most number of tuberculosis cases in Southeast Asia. But the Department of Health (DOH) has clarified that this is only because the country is using a state-of-the art TB testing machine, which is the most accurate compared to those used by neighboring countries.
In a presentation during a DOH media seminar here, Health Undersecretary Mario Villaverde noted that the Philippines is the "worst performing (on) TB incidence" among members of the Association of Southeast Asian Nations (ASEAN).
"The reason is because we are one of the first few countries that has adopted a (better) testing machine," he maintained, referring to GeneXpert.
The Philippines is followed by Indonesia, Myanmar, Cambodia and Laos. Those ranked as "best" are Brunei, Singapore, Malaysia, Vietnam and Thailand.
Villaverde added that the cases of TB in the Philippines might have increased as the new machine can detect signs that could not be seen under the old technology, referring to microscopic sputum and sputum culture testing protocols.
He believes that the ranking will change in two to three years when more countries will use the GeneXpert methodology, which simplifies the testing protocol for TB and detects the disease from a sputum specimen in less than two hours. The old diagnosing methods require TB patients to undergo sputum collection and culture, skin test and chest x-ray.
In a separate interview, Philippine Coalition Against TB (PhilCAT) founding chair Camilo Roa underscored the importance of using the new testing technology to effectively address the problems on TB.
"You have to know the real situation to be able to come up with better and more adequate prevention and treatment programs... You cannot (kill) a tiger using a small knife," he said.
He added that GeneXpert is more than 90 percent accurate in detecting TB while the accuracy rates of microscopic sputum and sputum culture are only 30 percent and 45 percent, respectively.
"We found we have not been diagnosing real cases adequately. We were into case finding, meaning we don't go after them unless they have symptoms or there are findings in their x-ray," he claimed.
DOH data showed almost one million TB cases in the country but many others are not even aware that they are infected. Every day, 60 Filipinos die from the disease.