Smartmatic still wants involvement in 2019 polls
September 6, 2018 | 12:00am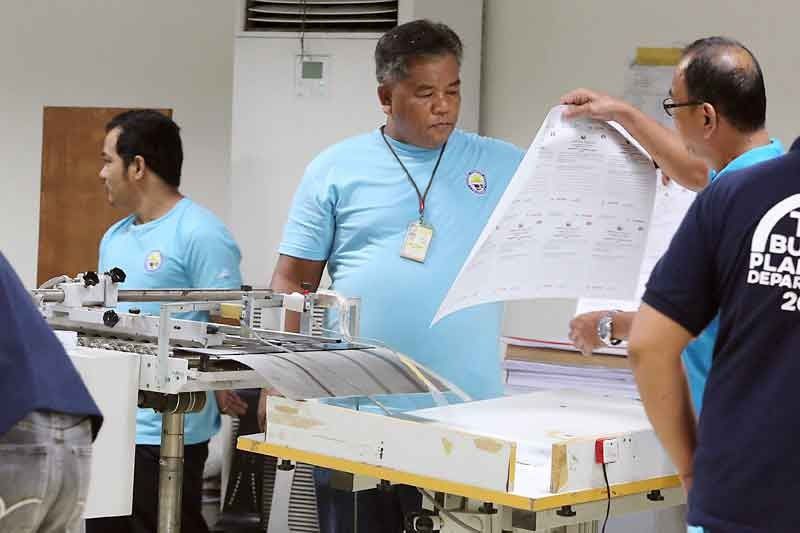 MANILA, Philippines — Despite being the favorite whipping boy of election losers in recent years, Smartmatic said it will not stay away from the midterm elections in May 2019.
In an interview with The STAR Tuesday night, Smartmatic vice president for Global Services Elie Moreno said there is no reason for them to stay away from the May 2019 polls as none of the allegations of electoral fraud involving their automated election system (AES) have been proven.
Moreno noted Smartmatic had won the biddings of the Commission on Elections (Comelec) fair and square since the country's polls were automated in 2010.
"As I've always said, all of the biddings that we have participated in and we have won is because we made the best offer for the Comelec not only on the technical side but also on the cost perspective. We are compliant with the bid (requirements)," he added.
For the coming polls, the Comelec had decided to purchase the over 97,517 vote counting machines (VCMs) of Smartmatic for some P8.1 billion.
The Comelec first used the VCMs in the 2016 polls under a lease contract arrangement with the London-based company.
Moreno said they provided a one-year warranty for the machines, covering repairs and replacement of parts, among others.
He maintained they also intend to participate in the bidding for transmission, external batteries, SD cards and National Support Center, which are all "core components" of the technology.
Smartmatic did not join the bidding for the ballot paper because of the limited budget approved for the contract. It lost in the bidding for the paper receipts.
However, Smartmatic, as in previous automated elections, had submitted proposed specifications for the "consummables" that would be utilized with the operations of VCMs.
"I believe that as long as we have the good price and we can guarantee the quality of the services, then we will be effective. We believe we have the track record not only in the Philippines but also worldwide and we have 100 percent success in all our projects," he added.
Again pitching for the accuracy of Smartmatic's technology, Moreno said he is in favor of extending the random manual audit for next year's elections.