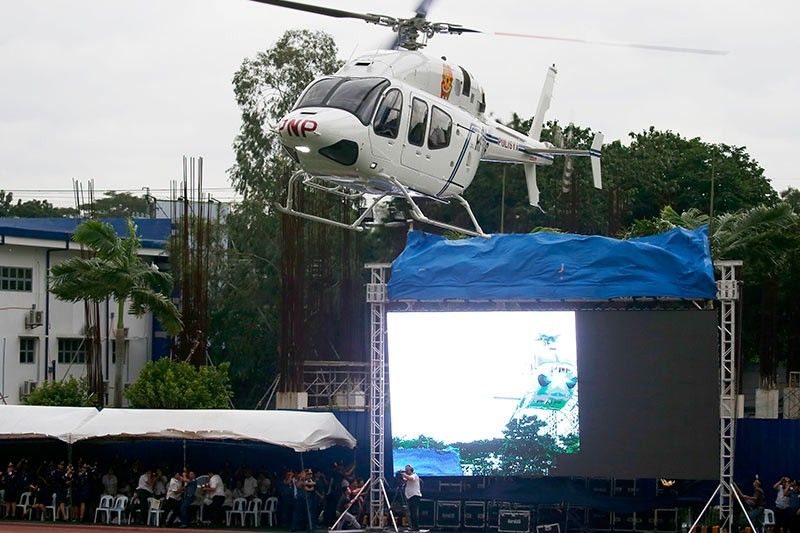 Philippine National Police officers and employees react as a giant video screen and their tent are toppled by a hovering police helicopter performing a salute during the 117th Philippine National Police Service anniversary at Camp Crame in suburban Quezon city northeast of Manila, Philippines. Wednesday, Aug. 8, 2018. President Rodrigo Duterte, who angrily admonished about a hundred police officers allegedly involved in crimes in an audience in the Presidential Palace the day before, repeated his warning to kill "police drug criminals."
AP Photo/Bullit Marquez
LOOK: New PNP chopper knocks over tent, LED screen at Camp Crame
(Philstar.com) - August 8, 2018 - 11:14pm
MANILA, Philippines — A low-flying helicopter newly acquired by the police has accidentally blown away a tent and toppled an LED screen during the 117th Philippine National Police Service anniversary attended by President Rodrigo Duterte.
Attendees of the event scurried to safety after the Bell 429 helicopter performing a salute flew too close and sent strong gusts that turned over the tent covering them from the rain. No one was injured in the incident.
The damage to the LED panels, however, could cost around P3 million to repair, ABS-CBN reported. An investigation of the incident is ongoing.
The Bell 429 helicopter worth over P435 million was purchased in March last year and delivered in April this year.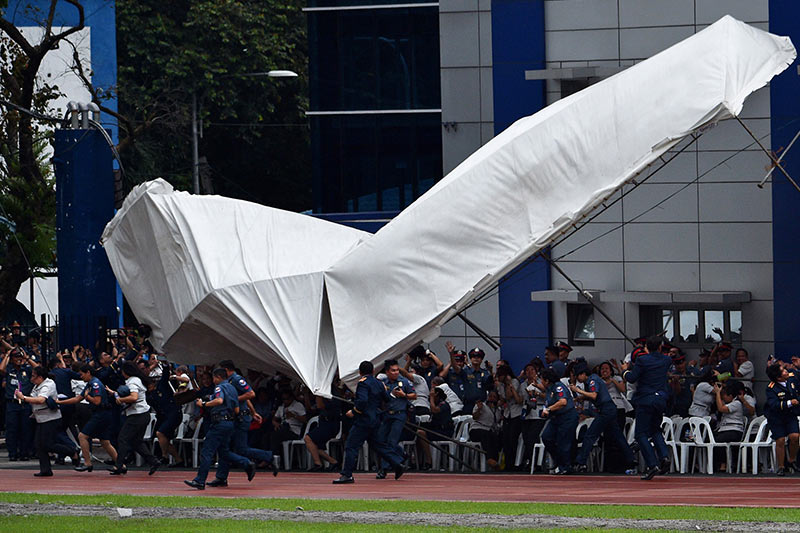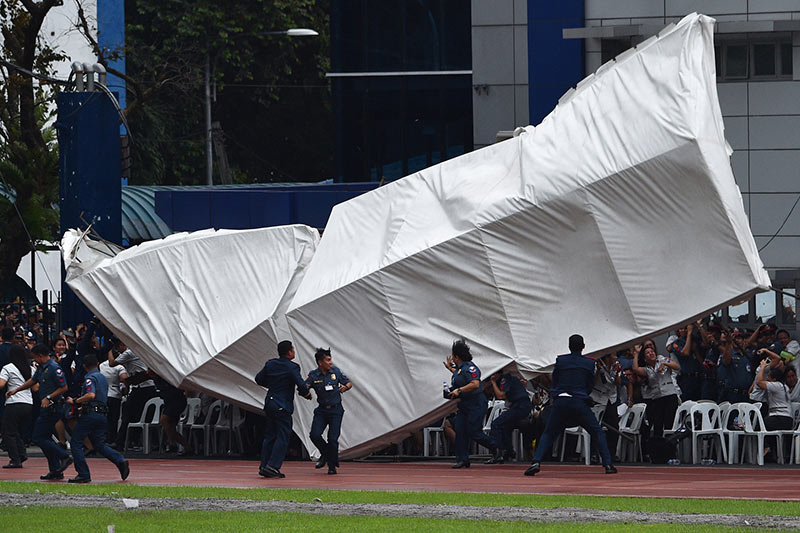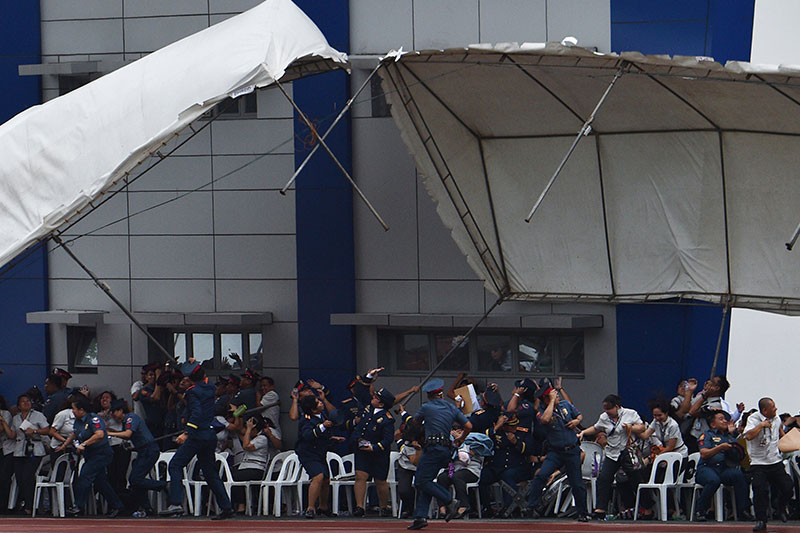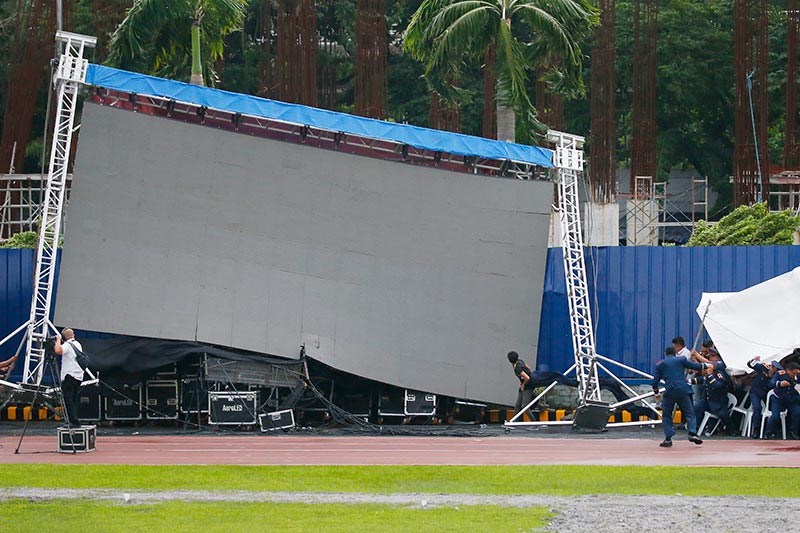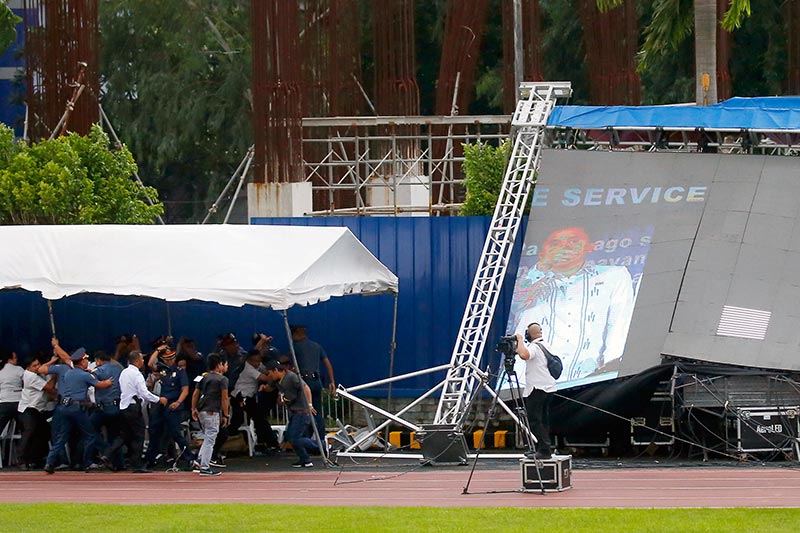 — Mikas Matsuzawa with reports from AP and AFP