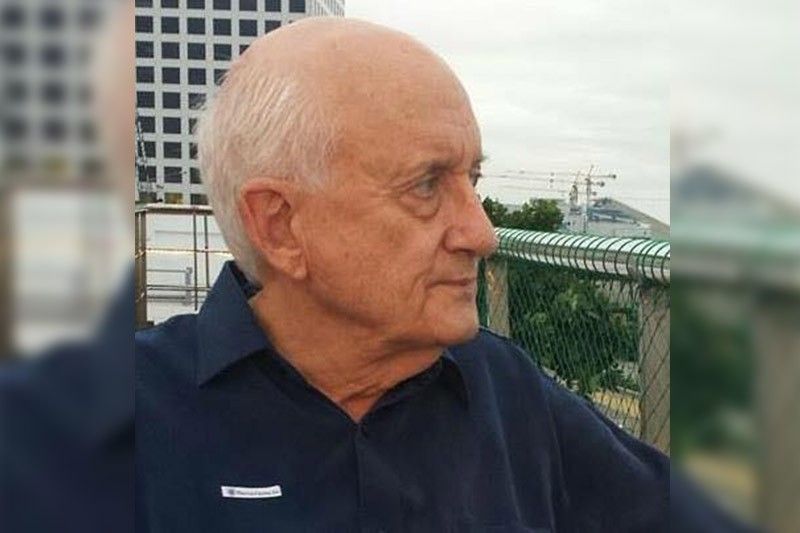 Karapatan said Australian law professor Gill Boehringer has long been active in campaigning for human rights in the Philippines.
Karapatan/Released
Australian prof held, to be deported for 'joining protests,' Karapatan says
MANILA, Philippines (Updated 6:23 p.m.) — An Australian professor was barred from entering the country on Wednesday for allegedly joining protests and fact-finding missions, said rights group Karapatan.
In a statement, the group said that 84-year-old Gill Boehringer, a law professor and human rights advocate, was held by the Bureau of Immigration upon his arrival at the Ninoy Aquino International Airport, midnight of August 8.
The professor was told that he is on the Immigration's blacklist "for allegedly joining protest actions and fact-finding missions in the Philippines." He will also be deported.
The Department of Justice has yet to respond to requests for comment and confirmation. A Bureau of Immigration spokesperson said the agency "will look into this" and promised to issue a statement soon.
In a phone call with Philstar.com, Boehringer, through a paralegal, said that he last entered the Philippines in November last year.
He left late March in 2018.
"I only learned that I (am under the Immigration's blacklist) when I handed my passport," he said.
Boehringer said his lawyers are already coordinating with the Immigration to clarify his status.
Cristina Palabay, Karapatan secretary general, slammed the alleged detention and deportation of the elderly professor.
She said the government has been working "to prevent individuals from exposing the gross rights violations happening in the country, cowardly hiding beyond the rhetoric of exercising the country's sovereign will."
Karapatan said Boehringer has long been active in campaigning for human rights in the Philippines, including the plight of Lumads in Mindanao and the militarization of their communities amid martial law.
The Australian professor is also married to a Filipina and has frequented the Philippines.
Palabay called on the Immigration to respect Boehringer's right to due process and to have access to his family, lawyers and doctors.
"We call on authorities to stop Professor Boehringer's deportation and immediately repeal all orders violating the people's basic and fundamental rights, regardless of nationality," Palabay added.
Deportation of missionaries
"It is deeply alarming how foreign nationals who express international solidarity with the Filipino people are barred [from] the country," Palabay said.
She called for the repeal of the Immigration order used as grounds to deport foreign missionaries in the past months.
Australian nun Patricia Fox, who earlier caught the ire of President Rodrigo Duterte, is fighting a legal battle to be allowed to return to the country.
Immigration ordered Fox deported and banned after its board of commissioners found that she violated the "limitations and conditions of Commonwealth Act 613, Section 9 (g) missionary visa and undesirable under Article 2711, Section 69."
Fox has been in the Philippines in the past 27 years, extending assistance to farmers, people in jails and indigenous peoples.
Earlier in July, Immigration also sent home Zimbabwean missionary Tawanda Chandiwana and American missionary Adam Thomas Shaw who were said to be overstaying in the country.
The bureau has denied that it is conducting a crackdown on foreign missionaries in the country.