Poe to invite Roxas, Purisima over questionable purchase of PNP patrol cars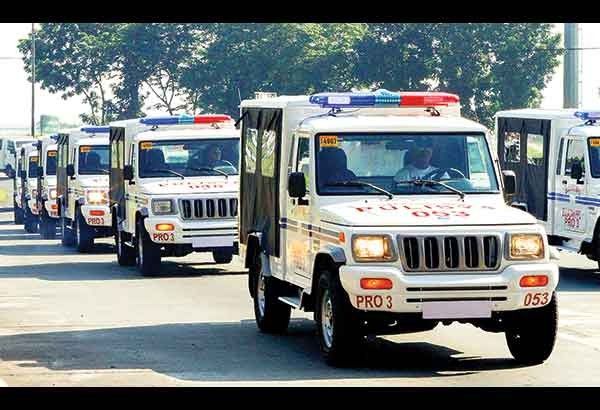 MANILA, Philippines — Sen. Grace Poe on Tuesday said that former Interior Secretary Manuel Roxas II and Philippine National Police chief Alan Purisima would be invited to a congressional investigation into the questionable purchase of patrol cars during the previous administration.
In a radio interview, Poe said that a transaction of this magnitude would not push through without the approval of the Department of Interior and Local Government, which has operational supervision over the PNP.
"We will invite General Purisima because he is one of those involved. We should also summon the former head of DILG (Roxas) because a transaction this big, P1.8 billion, would not be approved by the PNP if the DILG was not in agreement," Poe said in Filipino in an interview on DZMM.
She said that the hearings would show if Purisima would take all the blame or would point to the person who influenced him to approve the deal.
Poe also implied that there was a pattern in the DILG and the DOTC in which a person without proven capability was given government contracts.
"If you will analyze it, there's a pattern, I don't know who's the common denominator between DOTC and DILG, in which a person who doesn't a have capability to respond to the needs of the agency is favored," Poe said.
Roxas both handled the DOTC and the DILG portfolios under the previous Aquino administration.
He was severely criticized for the bad maintenance of the Metro Rail Transit-3 during his time as DOTC chief which led to frequent breakdowns and stoppage of its operations.
The Commission on Audit said that more than P1.8 billion was wasted in the PNP's purchase of more than 2,000 units of patrol vehicles in 2015.
The audit office found that the vehicles were not suited for police operations and were prone to frequent breakdowns.
The COA also said that the PNP under the Aquino administration purchased 1,656 units of India-made Mahindra Enforcer patrol jeeps worth more than P1.5 billion and 398 units of Mahindra Scorpio light transport vehicle which amounted to almost P350 million with any operational needs assessment.
The agency also noted that there were "unsound" changes in the specifications of the vehicles prior to their procurement.
These changes, according to COA, provided for lower standards of vehicles that were disadvantageous in terms of maneuverability and bigger load carrying capability.
During his visit to India last year, President Rodrigo Duterte lauded the India-made patrol cars as well as the cheap medicines the country was providing the Philippines.
In a statement on the findings, Poe said on Tuesday: "I expressed serious concerns in 2014 about the way the terms of reference for the PNP patrol jeeps bidding were crafted that apparently were tailored-fit for Mahindra, effectively eliminating all the other more known brands with track record and countrywide presence as far as service centers are concerned from competing."
The PNP on Monday announced that Mahindra would no longer be allowed to participate in public bids for its projects.
Poe said they would like to know why Mahindra was "favored" despite competing with much stronger firms which had good track records such as Ford and Toyota.
She added that Mahindra did not even have service centers in the Philippines to which the vehicles could be sent for repairs.
She added that they would also like to find out if Mahindra left a "retention amount" which would be used for the repairs of its products.