DOTr exec Tolentino sacked for alleged dealings with Duterte sister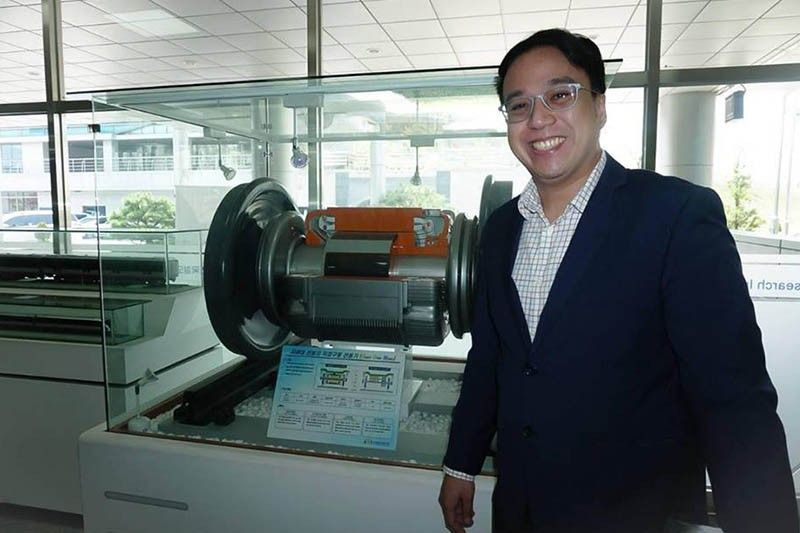 MANILA, Philippines — President Rodrigo Duterte fired Transportation Assistant Secretary Mark Tolentino for allegedly having dealings with his sister, whom the Palace did not name.
"The president has terminated the services of Assistant Secretary Mark Tolentino for having dealings with the presidential relative—a sister," presidential spokesperson Harry Roque announced in a press briefing Monday. Roque did not detail the alleged dealings.
Roque said that Tolentino has many issues with the Department of Transportation but it was his dealings with the president's unnamed sister that earned him Duterte's ire.
READ: DOTr execs: Mindanao Railway project 'not derailed'
This also prompted Roque to reiterate the president's directive that no public official or employee should entertain any of Duterte's relatives in matters concerning the government.
In a speech Saturday, Duterte warned against dropping his or his family members' names in government transactions.
"Now, if you try to say that I asked the help of the first family because you cannot decide on a certain thing, which you think you would need, why do you have to consult my sister?" he said.
The president added: "If it's a relative of mine, consider it denied."
Mindanao Railway project
Last Friday, Tolentino held a press conference and claimed that higher officials of the DOTr derailed the Mindanao Railway project to borrow funds from a foreign company despite having a P36-billion budget. He also alleged he was being stopped from speaking.
In the same press briefing, Tolentino said that he obtained the "blessing" of the members of Duterte's family.
Lawyer Manases Carpio, the presidential son-in-law, said that Tolentino was "spreading lies" when he said that he had the blessing of the first family.
"Do not ever use the first family in your shenanigans," Carpio, the husband of Davao City Mayor Sara Duterte-Carpio, wrote in a Facebook post.
Undersecretary for Railways Timothy John Batan disputed Tolentino's allegations, saying the latter was only asked to postpone his press briefing to keep from preempting the high-level discussions on the best strategy to implement the railway project.
DOTr Director for Communications Goddes Hope Libiran also said that Tolentino's press briefing was "unauthorized."
"It was held in defiance of clear, repeated and explained instructions coming from me, Undersecretary Batan and, most importantly, Secretary [Arthur] Tugade," Libiran said.