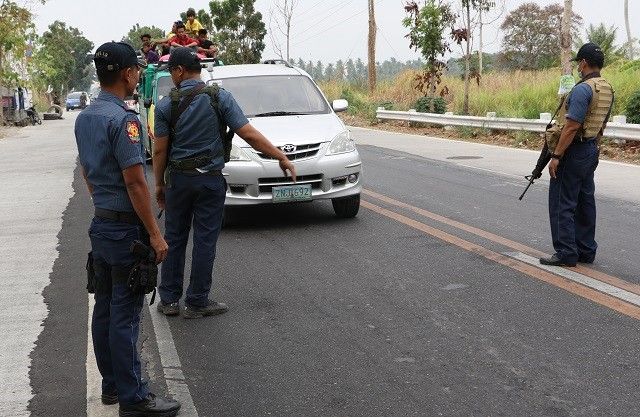 Four of the mayor's bodyguards died in the attack.
John Unson, file
Mayor wounded, 4 escorts killed in Lanao del Norte ambush
LANAO DEL NORTE, Philippines — The mayor of Pantao Ragat, Lanao del Norte survived an ambush Sunday, but four of his companions were not as lucky.
In an initial statement, the Lanao del Norte provincial police said Mayor Mohammad Lacson Lantud and his escorts were attacked while on their way to Barangay Cabasagan, Pantao Ragat to inspect a water supply project of his office when gunmen shot their vehicle with assault rifles.
All four bodyguards of Lantud, Khaliq Disamburon, Hasanoding Hasim, Tarapas Saro and PO2 Mahid Macalaba, were killed in the attack.
The gunmen hurriedly escaped to avoid capture by responding police and barangay officials.
The Lanao del Norte provincial police and military units in the province are now trying to identify the culprits and determine their real motive for the ambush.
Relatives of Lantud said they are certain the mayor, who was wounded in the incident, was the target of the attack.
One his aides, Farmon Lantud Macalimba, also sustained bullet wounds. Both have been brought to a hospital for treatment.