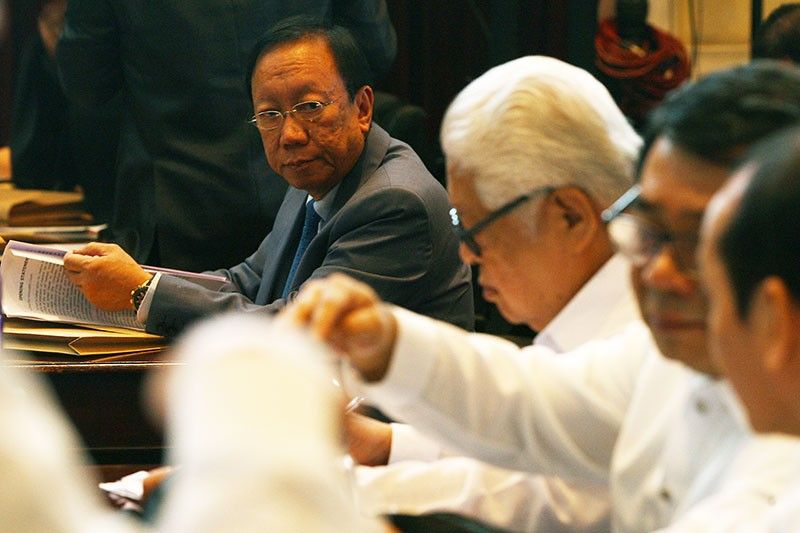 Under the bill proposed by House Speaker Pantaleon Alvarez (Davao del Norte) and four others, the powers and mandate of PCGG and OGCC will be transferred to the OSG.
The STAR / Miguel de Guzman, file
Robredo assails move to abolish PCGG
MANILA, Philippines — Vice President Leni Robredo on Thursday expressed concern over the House of Representatives' passage of a bill abolishing the agency tasked to go after and recover the loot of the family and cronies of the late strongman Ferdinand Marcos.
Robredo said that the transfer of the powers and mandate of the Presidential Commission on Good Government to the Office of the Solicitor General is all the more worrying as it will be Jose Calida who could end up handling the ill-gotten wealth cases.

Calida defended before the Supreme Court the burial of the late dictator at the national heroes' cemetery despite widespread condemnation and recorded cases of human rights abuses.
Calida is also a Marcos loyalist who campaigned for the late dictator's son, Ferdinand Marcos Jr., for the vice presidency in 2016.
Robredo meanwhile is part of a sector associated with opposition to the late strongman and his associates.

"We are worried by the transfer of the mandate of the PCGG to the Office of the Solicitor General," the vice president said.

Robredo said that the move could bury the recovery of the Marcos loot in the numerous other cases that the solicitor general is handling.

She said that she hopes that the bill, which is still pending at the committee level in the Senate, would not be enacted into law and urged the public to be vigilant.

Robredo is currently locked in a legal battle with former Sen. Ferdinand "Bongbong" Marcos Jr, who alleged that the vote-counting machines used in the 2016 polls were rigged in favor of the vice president, the then administration candidate.

Harry Roque, a presidential spokesperson, also reiterated that there was no effort to revise history in passing the bill on third reading.

"There is no revisionism there because the work of the PCGG will be continued by the Office of the Solicitor General," Roque said in a press briefing at the palace.