PhilHealth head ready to explain travel expenses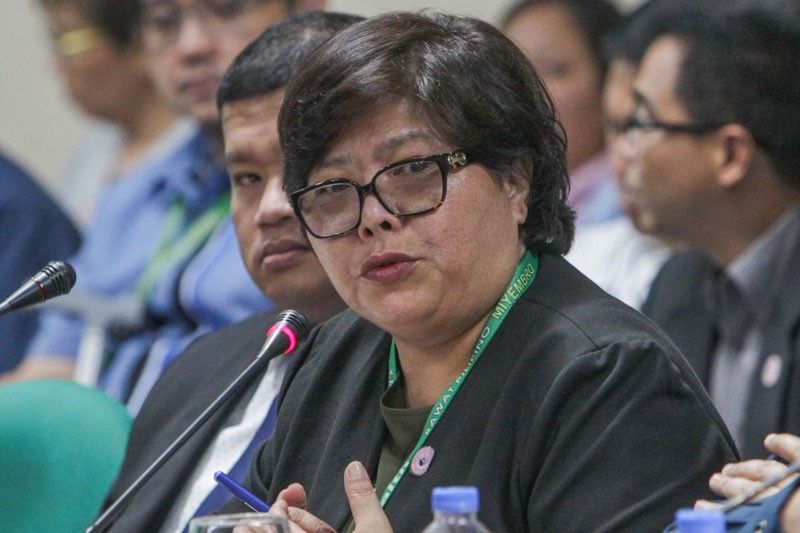 MANILA, Philippines — Amid reports of her costly trips and accommodations, Philippine Health Insurance Corp. (PhilHealth) interim president Celestina Ma. Jude dela Serna yesterday said she is ready to explain the issue to President Duterte.
Dela Serna also dispelled concerns on the P8.9-billion net loss allegedly incurred by PhilHealth in 2017, quoted from the unaudited financial statement posted on the agency's website.
Dela Serna told a news conference that she has made a request to meet Duterte to explain her side on the recent Commission on Audit (COA) report on her P627,000 in travel expenses and PhilHealth's net loss.
Dela Serna claimed the controversy came up while she and the PhilHealth board were implementing reforms in the agency, including a "rotation" of officials in regional and central offices.
She complained the media had taken the COA report "out of context."
"All of us in the government, especially us who were appointed by the President, we took it to heart what the President said to fight drugs and criminality, curb corruption and serve the poor," she said.
"If it (controversy) is the result of what I've been doing at PhilHealth, I don't know. But I hold on to what the President said to me, that I just do what I think is right and I think I'm just doing that," she added.
On the alleged excessive travels and accommodations, she maintained they are not irregular.
"Travels between Manila and Tagbilaran City where I am domiciled as well as the stays in no more than three modest accommodations in Metro Manila are not irregular," she said.
"There were several issuances that are supportive of these disbursements and payments and even cognizant of my situation as an interim/OIC president and chief executive officer of an agency that is based in Pasig here in Metro Manila and my actual place of residence or domicile which is in Bohol," she stressed.
Dela Serna said the issuances are authorized under a memorandum circular and PhilHealth board resolution.
On the net loss, PhilHealth OIC-senior vice president and chief finance executive Gregorio Rulloda gave assurance they have been looking into the alleged P8.9-billion net loss since last year.
Rulloda said initially they found there were double entries in the "benefit expenses" reported by the PhilHealth office for National Capital Region, amounting to around P4.1 billion.
Rulloda said it is premature to conclude that PhilHealth had incurred losses since their review is not yet complete.