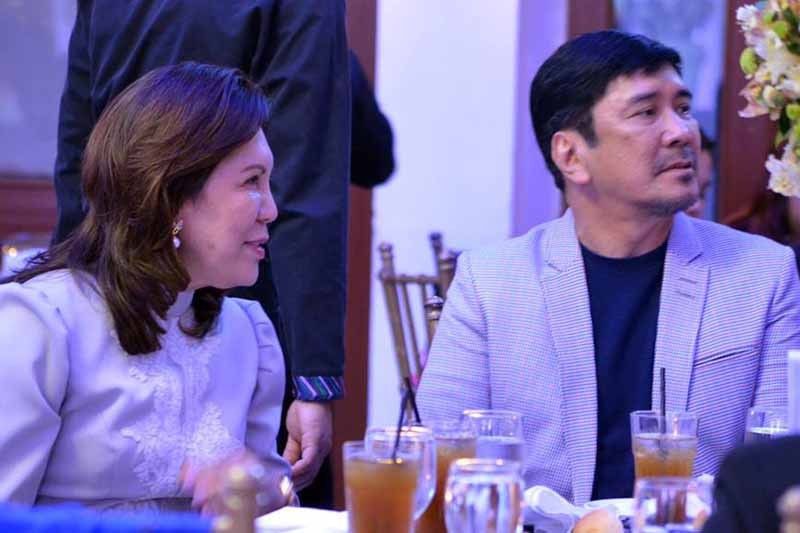 Broadcaster Ben Tulfo and Tourism Secretary Wanda Tulfo-Teo, his sister, have been named in a deal that the Commission on Audit reviewed.
Bitag Live, Facebook
Akbayan: Return of P60M for DOT ads on Tulfo show does not make it right
MANILA, Philippines —Akbayan Citizens Action Party on Monday called for the resignation of Tourism Secretary Wanda Tulfo-Teo over a controversial deal with state-run Philippine Television Network Inc., where P60 million was paid for ads on the show of her brother, Ben Tulfo.
This, despite Teo's legal counsel Ferdinand Topacio announcing Monday morning that Tulfo's media outfit, Bitag Media Unlimited Inc., agreed to return the P60 million it received for airing Department of Tourism's advertisements.
READ: Bitag to return P60M, Roberto Teo quits TIEZA amid DOT ads controversy
The DOT ads were placed in BMUI's news-type magazine program "Kilos Pronto." The show is hosted by Teo's brothers, Ben and Erwin, and broadcaster Alex Santos.
Topacio said the gesture to return the advertising funds is meant to restore the "good faith" in the agency and to show that there was no corruption that occurred.
'Return of money an admisison of guilt'
However, Akbayan's spokesperson Gio Tingson, said BMUI's move does not clear the implicated personalities of allegations of corruption.
"Secretary Wanda Tulfo-Teo announcing that BITAG will return the P60M used for PTV ads is an admission of guilt," Tingson said in a statement.
"If she had an ounce of delicadeza (propriety), she would resign. Returning the money should not stop probes for accountability. It also doesn't correct an illegal act," he added.
The group said it is convinced that the DOT is in the hands of an official "who favors Teo's family business over public service."
Rep. Tom Villarin (Akbayan Party-list) also said it is better for Teo to resign amid the corruption allegations.
The solon likened the return of the advertisement funds to a line from Shakespearan play "Macbeth:" "The deed is done, the doers undone," which he said sums up the move.
"It's an afterthought when all things weigh against them not because their hands are clean. But again it doesn't exculpate them from such wrongful acts and the Malacañang investigation of the DOT-PTNI/Bitag Media P60-M deal should lead to a conclusive ending," Villarin said.
"The best option still is for Secretary Teo to resign so she won't force the hand of Presient Duterte to axe her," he added.
Early Monday, around 50 members of Akbayan staged protest in front of the DOT building in Makati City to call for Teo's resignation over alleged anomalous advertisement controversy.
They claimed Teo pulled a magic trick in the contract between DOT and PTNI.
"It's more corrupt in the Philippines," the group said.
Calls for Teo's resignation came after after the Commission on Audit last week released a report questioning state-run tv network PTNI's payment of P60 million to BMUI to air DOT ads on its show "Kilos Pronto."
Topacio earlier said it was the PTNI who chose to place the ads on "Kilos Pronto" and even presented the network's proposal to DOT. He also said Teo did not deliberately choose her brother's show.
READ: Nancy Binay: Probe into DOT ad deal with Bitag to continue