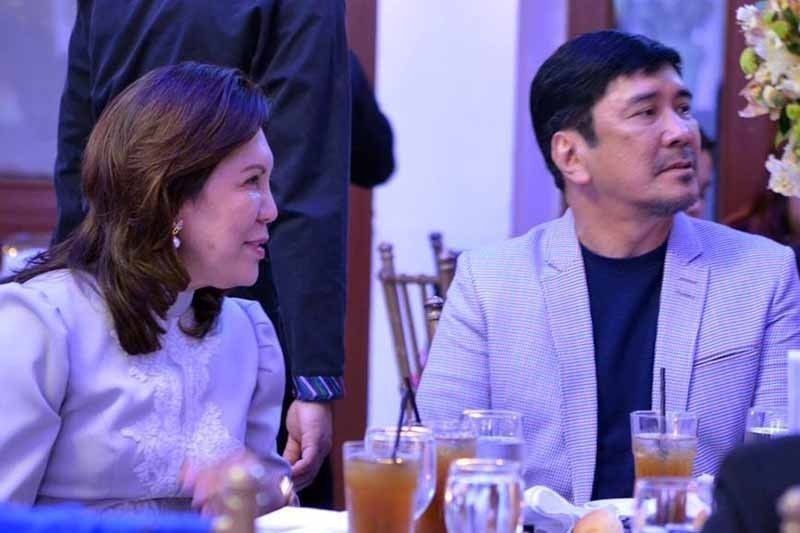 Broadcaster Ben Tulfo and Tourism Secretary Wanda Tulfo-Teo, his sister, have been named in a deal that the Commission on Audit reviewed.
Bitag Live, Facebook
Nancy Binay: Probe into DOT ad deal with Bitag to continue
MANILA, Philippines — The probe into the multi-million advertising deal between the Bitag Media Unlimited Inc. and the Department of Tourism would still push through, Sen. Nancy Binay said Monday.
While she welcomed the plan of BMUI to return the P60 million it received after airing advertisements of the DOT, the chair of Senate committee on tourism said that the department led by Secretary Wanda Teo must explain how it chooses advertisement placements.
"We welcome the gesture of good faith by Bitag to return the P60 million TV ad payment back to the government. Nonetheless, the DOT and PTV-4 need to clarify some issues with regard how commercials are placed and the terms of reference covering such agreements," she said.
BMUI, owned by the Teo's brother Ben Tulfo, is a block-timer of state-run Philippine Television Network Inc.
BMUI runs the show "Kilos Pronto" where the DOT advertisements were placed. The program is co-hosted by Ben, his brother Erwin and another broadcaster Alex Santos.
"Perhaps the DOT can shed light on the advertising deals the tourism department entered into with PTNI following the Commission on Audit's findings," Binay said, citing the reports that the deal to air DOT's commercials lacked a memorandum of agreement, certificate of performance, duly-approved budget utilization request and billing statements.
READ: Bitag to return P60M, Roberto Teo quits TIEZA amid DOT ads controversy
Admission of guilt
Sen. Francis Pangilinan said that the return of payment is tantamount to "admission of guilt."
"Returning the money is an admission of guilt, an acknowledgment that a crime was committed," the opposition senator said in a tweet.
Akbayan spokesperson Gio Tiongson also said that refunding the money does not correct an illegal act.
"If she had an ounce of delicadeza, she would resign. Returning the money should not stop probes for accountability," Tiongson said.
Aside from announcing BMUI's plan to return the payment, lawyer Ferdinand Topacio also announced Monday that the tourism chief's husband Roberto Teo also resigned from the board of the Tourism Infrastructure and Enterprise Zone Authority after being dragged into the controversy.
Critics raised concerns on conflict of interest and nepotism after news of the two Teos being on the same board.
READ: Two Teos on TIEZA Board not necessarily a conflict of interest