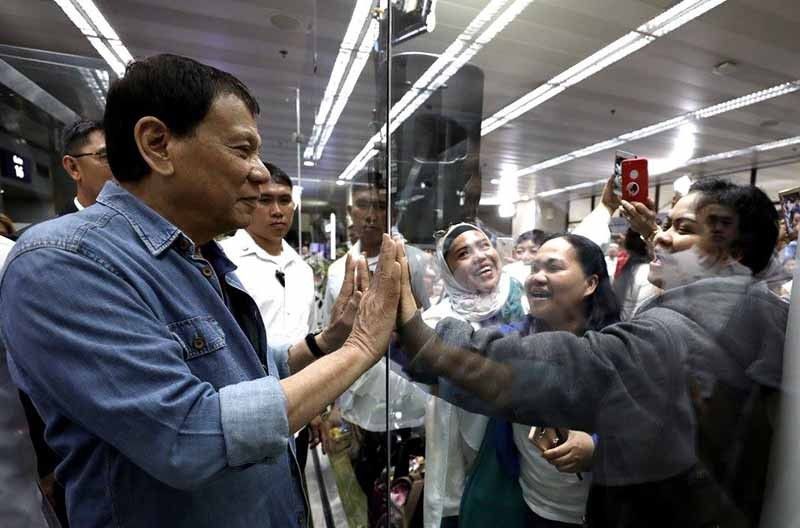 The Kuwaiti government said the Philippine Embassy violated the 1961 Vienna Convention on Diplomatic Relations.
PCOO
Cayetano: Embassy's action in Kuwait 'rightful' move
MANILA, Philippines — The Philippine government on Saturday justified the "rightful" steps taken by the embassy to assist distressed Filipinos in Kuwait, amid a simmering diplomatic row between the two countries triggered by reported abuse of Filipino domestic workers at the hands of Kuwaiti employers.
Kuwait last week declared Philippine Ambassador Renato Villa a persona non-grata and ordered him to leave within a week after embassy staff attempted to rescue abused Filipino workers in the Gulf nation. The action was captured in a video, which was released to the media by the Philippine Department of Foreign Affairs on April 19.
READ: Philippines-Kuwait ties: How bad is the diplomatic crisis?
The Kuwaiti government said the Philippine Embassy violated the 1961 Vienna Convention on Diplomatic Relations.
In a statement, Philippine Foreign Affairs Secretary Alan Peter Cayetano asked for "diplomatic space" as the two countries resolve the spat.
Cayetano also insisted that "the actions we took in Kuwait are a rightful exercise of our duty under international law to protect our nationals abroad."
"We are committed to find a way with our counterparts in Kuwait to achieve our shared goal of strengthening our bilateral relations based on what we hope would be a common desire to ensure the well-being of our kababayans there," he said.
"If we reach agreement on this, the ties between our two countries would become stronger than ever," he added.
"In pursuing these discussions, we remain guided by the President's policy that the protection of the rights and welfare of Filipinos overseas is paramount."
The expulsion of Villa was the latest episode in a three-month dispute that effectively derailed negotiations for a labor agreement that would provide greater protection for Filipino expats in Kuwait.
Villa had reportedly said the embassy decided to help maltreated Filipinos if Kuwaiti authorities fail to respond within 24 hours. He made a public apology on Tuesday.
In February, President Rodrigo Duterte repeatedly lashed out at Kuwait and barred Filipinos from seeking job in the oil-rich Arab nation after a Filipina worker was found dead inside a freezer in an abandoned home.
The World Bank early this week reported that the Philippines is the third largest remittance receiving nation in the world in 2017, helping drive the increase in domestic spending which, in turn, fuel overall economic growth.