Poe tops Pulse Asia senatorial survey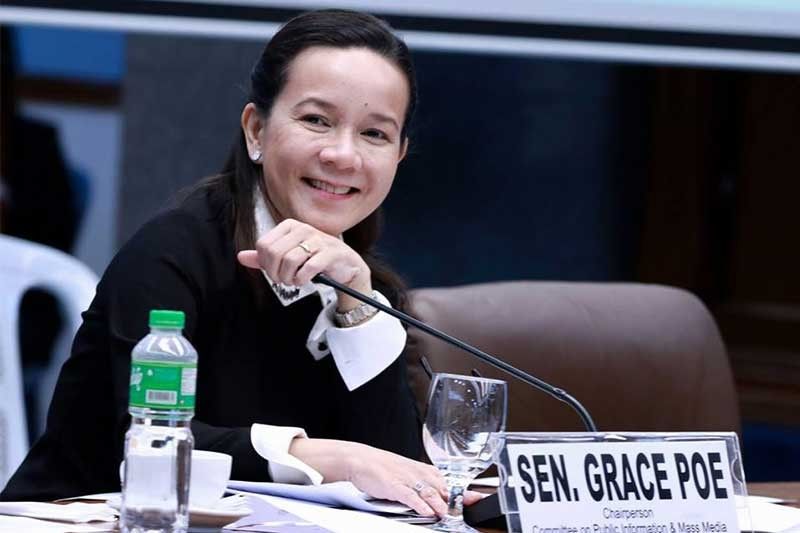 MANILA, Philippines — Sen. Grace Poe is the leading candidate among senatorial hopefuls in the May 2019 elections, according to a Pulse Asia survey released Friday.
The latest survey shows that 57 percent of Filipinos already have preferred senatorial candidates for the upcoming midterm elections.
Poe topped the survey with 70.8 percent of the respondents saying that they will vote for her. Sen. Cynthia Villar ranked second with 55.6 percent followed by Taguig City Rep. Pia Cayetano with 53.8 percent.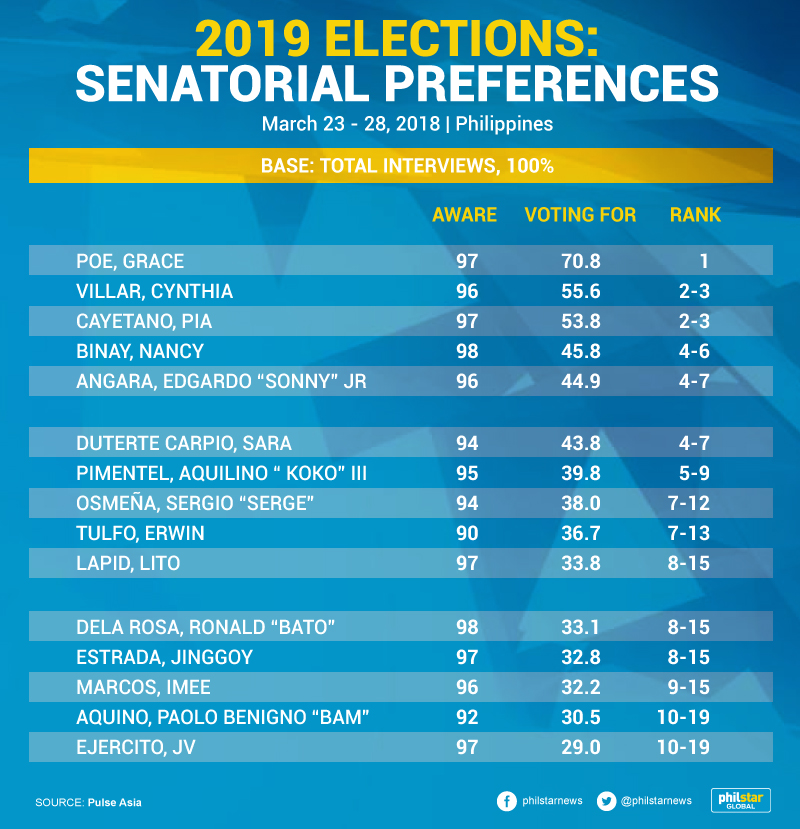 Sen. Nancy Binay landed in the fourth place with 45.8 percent followed by Sen. Sonny Angara with 44.9 percent, Davao City Mayor Sara Duterte Carpio with 43.8 percent and Senate President Koko Pimentel with 39.8 percent.
Completing the "magic 12" are former Sen. Sergio Osmeña III (38 percent), broadcaster Erwin Tulfo (36.7 percent), former Sen. Lito Lapid (33.8 percent), former PNP chief Ronald "Bato" dela Rosa (33.1 percent) and former Sen. Jinggoy Estrada (32.2 percent.)
Ilocos Norte Gov. Imee Marcos (32.2 percent), Sen. Bam Aquino (30.5 percent) and Sen. JV Ejercito (29 percent) placed 13th to 15th in the survey.
According to Pulse Asia, only 15 out of the 58 individuals who were included in the survey would have a statistical chance of winning.
The survey was conducted from March 23 to 28 using face-to-face interviews.