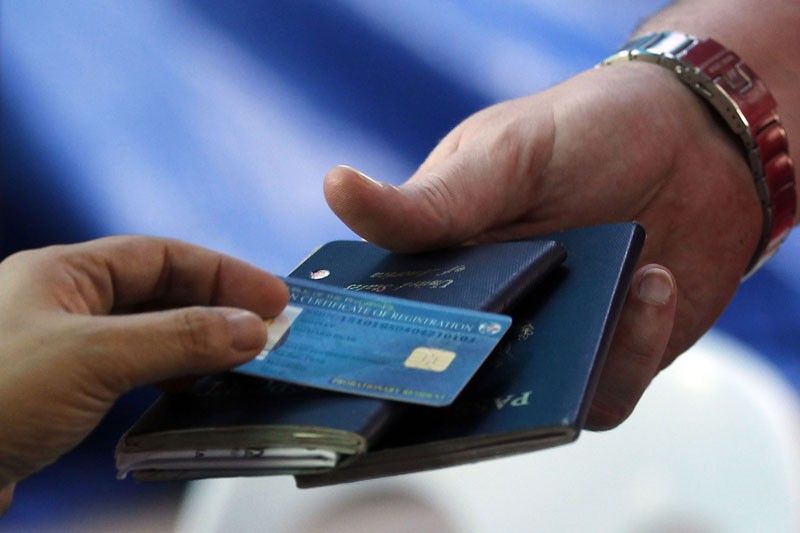 "We shall implement our immigration laws fairly and uniformly, without regard to color, race or creed. Sister Patricia's case has nothing to do with her being a nun, nor with her personal advocacies," Justice Secretary Menardo Guevarra said. "But like any other foreigner staying in our country, she has to obey and comply with our laws."
KrizJohn Rosales
'Foreigners should follow the law'
MANILA, Philippines — Foreigners – regardless of their race, beliefs or political affiliations – should follow the country's laws, administration officials and senators said yesterday as they defended the overnight detention of a 71-year-old Australian Catholic missionary and the deportation of an Italian activist.
"We shall implement our immigration laws fairly and uniformly, without regard to color, race or creed. Sister Patricia's case has nothing to do with her being a nun, nor with her personal advocacies," Justice Secretary Menardo Guevarra said. "But like any other foreigner staying in our country, she has to obey and comply with our laws."
He was referring to Patricia Anne Fox, the superior of the Notre Dame de Sion in the Philippines, a congregation of Catholic nuns.
Guevarra also said Italian activist Giacomo Filibeck was holding a tourist visa and was not allowed to engage in "partisan political activity."
"It is unlawful for aliens staying in our country to engage in partisan political activities, and the government has the right to refuse entry to those who have committed these illegal acts in the past," Guevarra said.
Filibeck, an official of the Party of European Socialists, was a guest of Akbayan party-list in its congress in Cebu City.
At Malacañang, presidential spokesman Harry Roque Jr. cautioned foreigners in the country against participating in partisan political activities as he justified the BI's holding Fox for questioning for possible violation of her stay in the country.
"In all countries of the world, foreigners are admitted subject to compliance with minimal conditions. One condition that we imposed on all foreigners is that they desist from participating in any form of political activities," Roque said.
He said the immigration office got wind of Fox's involvement in political activities, prompting authorities to review her missionary visa.
"This is not an arrest. This is an order, an investigation whether or not to deport Sister Patricia Fox," the spokesman said.
He was in the middle of a press briefing when informed that Fox was ordered released.
"These arrests are not governed by normal rights of an accused in criminal proceedings because this is for the purpose and in preparatory for deportation," he said.
Filibeck, meanwhile, was barred from entering at the Mactan-Cebu International Airport over the weekend.
Senate President Aquilino Pimentel III said just like in many other countries, the Philippines has a law that bars foreigners from meddling in the country's internal political affairs.
"If we want Filipinos to follow our laws then we should show our own people that foreigners are not above our laws," Pimentel said.
"These foreigners who come here should not feel that they are superior to us and hence above our laws," he said.
Senate Majority Leader Vicente Sotto III described Filibeck as an "undesirable alien who creates trouble in the Philippines."
Sen. Gregorio Honasan said while there are universal human rights, "there are also laws governing the privileges of citizens in every country that should not infringe on the ability of government to protect life, liberty and property."