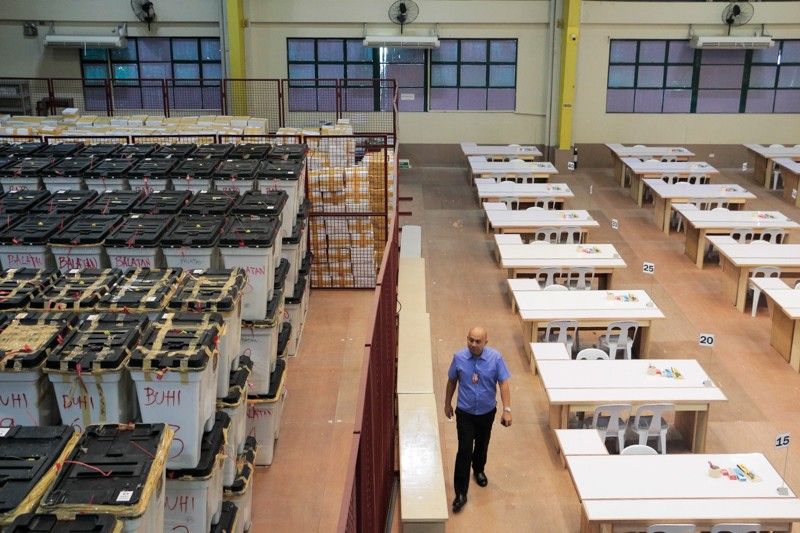 The recount will be from 8:30 a.m. until 4:30 p.m., with two 15-minute breaks and a one-hour lunch break. It will run from Monday to Friday. Philstar.com/Efigenio Toledo IV, file
Marcos claims wet ballots, missing audit logs as recount begins
MANILA, Philippines — Former Sen. Ferdinand "Bongbong" Marcos Jr. claimed on Monday that there were irregularities in ballots from Camarines Sur, just as the Presidential Electoral Tribunal started its recount on Monday.
Marcos, protestant in the case, said that some ballots from the Municipality of Bato, Camarines Sur were wet.
"So far, we opened [ballots from] Bato, for four precincts, all the ballots are wet. They have been recently wet. Well, if they were wet during election day, they should've been dry now," Marcos said.
Nearly two years since Marcos went to the tribunal to contest Vice President Leni Robredo's election, the PET started the ballot revision with ballots from Camarines Sur, one of his chosen pilot provinces. Revision is another term for recount.
"I think this should really be scrutinized. It means that there is someone who made these ballots wet, someone opened the ballot box," he added.
Ballots from Iloilo and Negros Oriental will be evaluated by the revision committees next.
Missing audit logs
Marcos also said that out of the 42 precincts in the initial municipality, 38 have missing audit logs.
He explained that the audit logs record the time of the opening and closing of the voting precinct, and of the entry of voting sheet. The audit log will also show whether there have been a mass entry of votes.
"Now, those are missing. Someone pulled them out of the boxes," Marcos claimed.
These objections that Marcos noted will be put in the report of the revision committees that will be evaluated by the PET.
Following Rule 65 of the PET 2010 rules, the result of the evaluation of the pilot provinces will determine whether the recount should proceed to cover the remaining 31,047 protested clustered precincts.
Marcos, the son of ousted dictator Ferdinand Marcos, has accused Robredo of electoral fraud in the May 2016 national elections. He lost to the former Camarines Sur representative and human rights lawyer by a slim margin of about 260,000 votes in the 2016 national elections.
The camp of Robredo has repeatedly dismissed Marcos' claims.