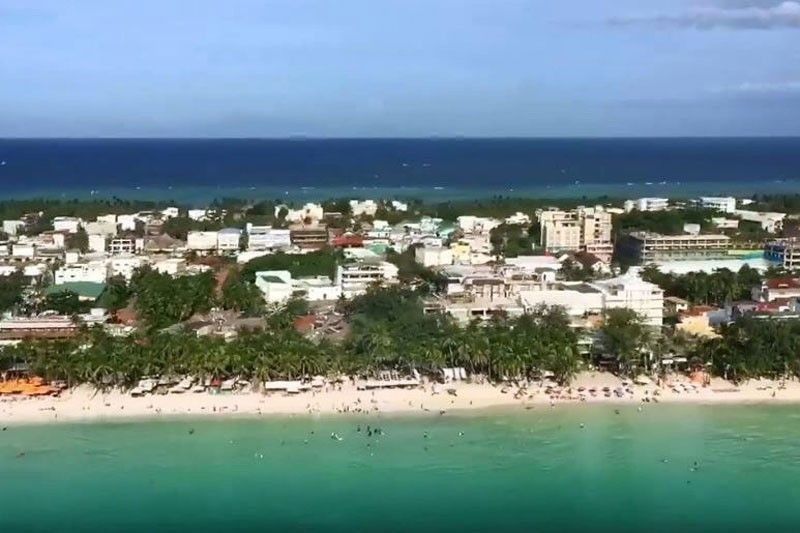 No special treatment for Boracay casino-resort project, Palace says
MANILA, Philippines – The Malacañang on Thursday defended approval of casino project slated to be constructed on Boracay island in 2019.
Presidential spokesperson Harry Roque denied that moves to shut down the world-famous island for rehabilitation was to give way to the casino projects.
"No, I don't think so. Because if they build a facility as big as they want to build, perhaps the [Environment department] will require what Shangri-La Boracay has, which is zero-discharge. When we talk about zero discharge, that means they are actually reusing all waste water, treating it and reusing it either for flushing or for gardening purposes," Roque explained in a press briefing.
"So, an establishment as big as this casino, will probably be required to have not just a [Sewage Treatment Plant], but the water recycling treatment facility. So the size will not matter for as long as, a necessary infrastructure are there," he added.
Speculation was sparked by the Philippine Amusement and Gaming Corp. granting Macau-based casino giant Galaxy Entertainment Group provisional approval for an integrated casino-resort project despite several government agencies' proposed temporary total closure of Boracay.
President Rodrigo Duterte had earlier expressed intent to shut down the top tourist destination citing it has become a "cesspool."
Several government agencies assigned to make a recommendation for the resolution for the supposed degradation of Boracay shared the same sentiment with the president.
The Department of Environment and Natural Resource, Department of Tourism, Department of Interior Local Government last week suggested a total closure of Boracay for up to one year for its rehabilitation.
Tourism chief Wanda Teo on Tuesday said her agency is hopeful the closure would only last two months. She acknowledged that the closure would affect the department's tourist arrival target under the National Tourism Development Plan.
The DOT is expecting a 7.4 million foreign arrivals for 2018.
Duterte also said he is amenable to a six-month closure, which he said was what DILG chief Eduardo Año recommended.
In December 2017, Duterte met with the executives of the Galaxy. The Galaxy officials personally explained their plan to build an entertainment complex in Boracay.
Galaxy reportedly vowed to comply with government environmental guidelines.
Related video: