Budget chief hopeful for enactment of National ID system bill before Holy Week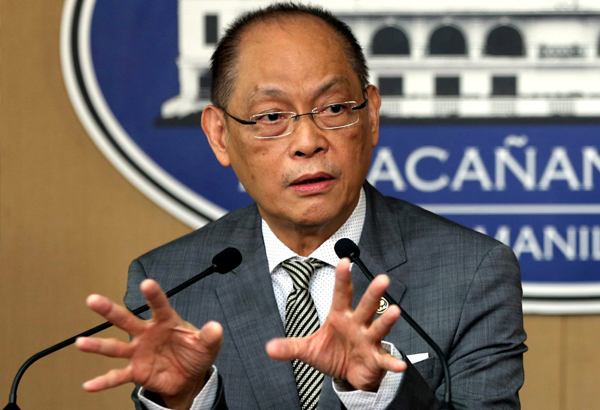 MANILA, Philippines — The Department of Budget and Management on Wednesday expressed the hope that a measure seeking to establish a national identification system will be passed into law before the week of Easter, despite previous constitutional objections to the proposal.
"I'm hopeful that the bill will be passed into law as early as next week," Budget Secretary Benjamin Diokno told a press conference.
Diokno said the bill has been sponsored in the Senate by Sen. Panfilo Lacson and will undergo deliberations this week. A similar bill has been passed by the House of Representatives last year.
Once enacted into law, application for the ID system will be free of charge.
"It will actually render the other IDs redundant because by having this ID, you can already identify and you can show that you exist," the budget chief said.
"Everybody will benefit especially those receiving government assistance," he added.
Legal setbacks
Proponents of the bill have insisted that the proposed system would streamline bureaucracy in delivering government services.
But some lawmakers have warned that the creation of a national ID system would violate people's right to privacy, while progressive groups flagged such a plan as a "witch-hunt... aligned with the government's counterinsurgency campaign."
Previous attempts to create a national ID program were dogged by legal setbacks.
In 1998, the Supreme Court struck down former President Fidel Ramos' administrative order that sought the adoption of a "National Computerized Identification Reference System."
The High Court at the time ruled that such a system of record-keeping "gives the government the power to compile a devastating dossier against unsuspecting citizens."
But senators who back the Duterte administration's plan to establish a national ID system have assured the public that the Senate's version will protect people's privacy "as no person or entity - including state enforcement agencies may publish or spread anyone's data in the ID system."
For his part, Diokno said the national ID is "more secured than any other IDs."
About P2.0 billion has been earmarked for the implementation of the national ID system under the budget of the Philippine Statistics Authority.
"The National ID system will limit leakages in the delivery of social services programs, particularly the cash transfer programs of the government," the budget secretary said.