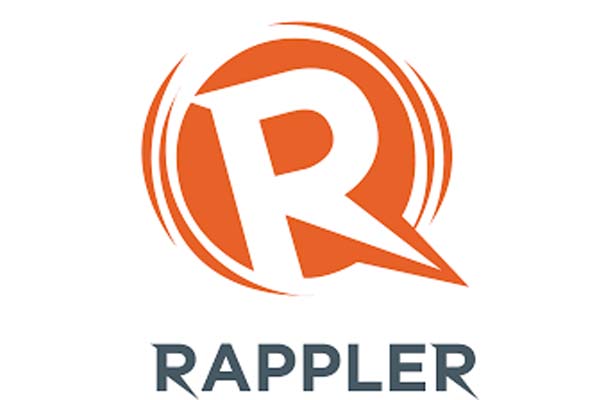 "The SEC's kill order revoking Rappler's license to operate is the first of its kind in history – both for the Commission and for Philippine media," Rappler said in a statement. photo from Rappler
Rights groups on Rappler closure: Don't shoot the messenger
MANILA, Philippines — A government regulator's order to revoke the business registration of news site Rappler is politically motivated and is an attempt to silence criticism of the government, rights groups said.
Phelim Kine, the deputy director of the Asia Division of Human Rights Watch, said that the government's move to shut down Rappler suggests "a sinister use of state regulatory processes to stifle critical media voices."
Kine noted that the Philippine media has been added to the list of institutions and individuals vilified by President Rodrigo Duterte for seeking accountability for human rights violations.
"If Duterte succeeds in silencing Rappler, it will have a profound chilling effect on Philippine media freedom, encouraging self-censorship by reporters and media outlets fearful of government reprisals for critical reporting at a time when the watchdog role of a press is more urgently needed than ever," he said.
James Gomez, Amnesty International director for Southeast Asia and the Pacific, meanwhile called on the government to focus on ending human rights violations instead of "trying to silence the messenger."
"This is a politically-motivated decision, pure and simple, and just the latest attempt to go after anyone who dares to criticize the government," Gomez said in a statement.
He added: "The move by the Philippine authorities to shut down Rappler is an alarming attempt to silence independent journalism. The government must immediately reverse this decision and end all efforts to stifle free press in the country."
The Securities and Exchange Commission, which has said Rappler violated constitutional limits on foreign ownership of Philippine media, has also said Rappler can continue operating since the decision to dissolve the company is not yet final and executory.
Karapatan Secretary General Cristina Palabay said the revocation of Rappler's registration shows that Duterte's regime is "gradually moving toward a dictatorship."
"The removal of Rappler's registration sends out a chilling message—diverse and often contradictory views will not be tolerated by the Duterte regime. History then teaches us that now is the most urgent time to speak up and to resist, lest this government thinks it can get away with underhanded manuevers," she said.
READ: SEC revokes news site Rappler's registration
Not a political move
But presidential spokesperson Harry Roque, who represented journalists before joining government in 2016, said the closure order on Rappler is not a crackdown on media.
"It's not about press freedom. No one is restraining her (Rappler CEO Maria Ressa) from exercising her right to work as a journalist. It's about upholding Philippine laws and Constitution when you want to make money out of foreign funds," Roque said on ANC's "Headstart".
He added Rappler is free to operate in other jurisdictions where there are no restrictions on foreign ownership.
"Shouldn't journalists, like lawyers, be the first to comply with the law?" Roque said.
He added the president had nothing to do with the SEC decision. He told host Karen Davila that President Rodrigo Duterte had even called him to point out that the SEC commissioners who made the decision on Rappler's case are appointees of the previous administration.
READ: Roque: Rappler shutdown not attack on press freedom
SEC revoked the registration of Rappler for allegedly violating constitutional restrictions on ownership and control of mass media entities because of funds coming from Omidyar Network.
The investigation into issues on Rappler's ownership was prompted by a letter from the Office of the Solicitor General in December 2016.
Rappler has contended that its funding from Omidyar Network, created by eBay founder and entrepreneur Pierre Omidyar, is through Philippine Depositary Receipts. PDR is a "financial instrument that does not give the owner voting rights in the board or management of the company," the news site said Monday.
But Roque, citing the SEC decision, said a provision in Rappler's PDRs gave Omidyar Network "negative control" or veto power over changes to the company's structure, a feature that is not found in other PDRs.
"The SEC's kill order revoking Rappler's license to operate is the first of its kind in history – both for the Commission and for Philippine media," Rappler said in a statement.
Rappler has been the object of the ire of President Rodrigo Duterte, presumably because of its critical coverage of his administration.
READ: Senators: Rappler shutdown 'straight from Marcos' playbook'