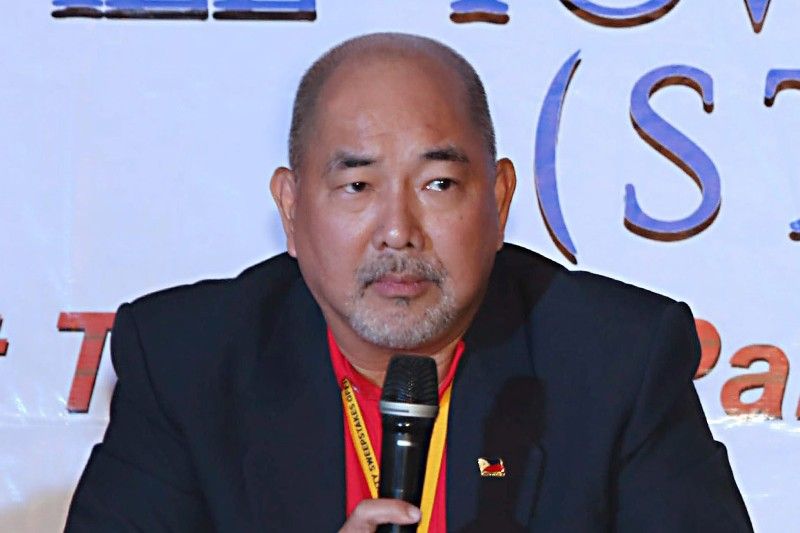 Philippine Charity Sweepstakes Office chairman resigns
(The Philippine Star) - January 13, 2018 - 12:01am
MANILA, Philippines — Amid fighting between the general manager and a board member, Philippine Charity Sweepstakes Office (PCSO) chairman Jose Jorge Corpuz has tendered his irrevocable resignation, citing health reasons.
Presidential spokesman Harry Roque stressed that Corpuz was not the agency chairman that President Duterte intended to sack for corruption.
But Corpuz resigned as PCSO officials led by general manager Alexander Balutan received flak for the P6-million Christmas party that the agency held at the EDSA Shangri-La Hotel in Mandaluyong City last Dec. 19.
Newly appointed PCSO board member Sandra Cam claimed the money spent for the party was actually P10.8 million.
"Mr. Corpuz, for the information of everyone, is not the person whom the President said he will fire for corruption," he added.
Last Thursday, Duterte said "I am in the thick of firing people" and that another "chairman" of an agency caught his ire over corruption charges.
Duterte's announcement came after he ordered the relief of Maritime Industry Authority administrator Marcial Amaro III over allegedly excessive trips abroad.
Corpuz did not return calls and answer text inquiries regarding his resignation but Balutan said it was because of a stroke that the PCSO chief suffered recently.
Corpuz confirmed he had resigned for health reasons.
"Yes. Confirmed," Balutan said in a text message.
But the resignation will not spare Corpuz from appearing at the Senate hearing next week on the PCSO charter, where they are expected to be grilled on the controversial Christmas party and on the exposé of Cam that the PCSO awarded franchises to operate small town lottery (STL) games to authorized agent corporations (AACs) owned by known illegal gambling or jueteng lords.
Cam, for her part, expressed regret that Corpuz resigned a week before the Senate hearing to be conducted by the committee on games and amusement.
She said that since Corpuz had refrained from resigning despite his stroke last November, he should have stayed longer so he can appear at the Senate.
Cam admitted being witness to the physical difficulties of Corpuz after his stroke, having seen him in two of the PCSO board meeting held last month.
"I've seen how he walks aided by his two children on his sides and his wife at his back. I've seen how he eats," Cam said.
She said Corpuz failed to report his condition to Malacañang, but still continued to stay in his post at the PCSO.
"It was only recently that the President learned that he is sick. Why did they not report it to Malacañang that he had a stroke?" Cam said.