Miriam deserves Quezon Service Cross — Senate
December 11, 2017 | 4:00pm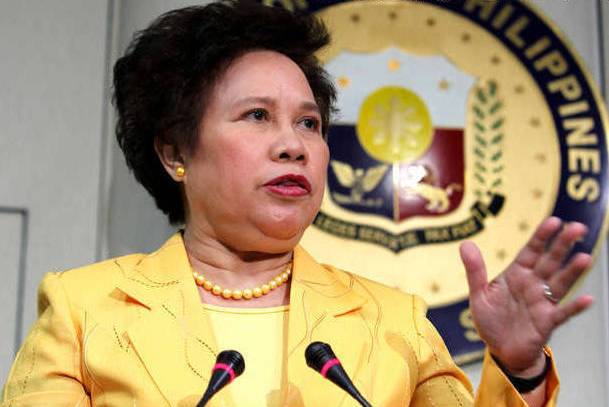 MANILA, Philippines — The Senate has given its concurrence to President Duterte's nomination of the late senator Miriam Defensor-Santiago for the Quezon Service Cross, the highest recognition that can be given to a Filipino citizen.
"Only five individuals have been awarded the cross since its inception in 1946 and of the five, only two were given in the past decade. In typical Miriam fashion, she managed to exceed her fellow awardees as the first female recipient of the Quezon Service Cross," said Sen. Grace Poe in her sponsorship speech.
The previous awardees of the Quezon Service Cross were statesman Carlos P. Romulo, Emilio Aguinaldo, Ramon Magsaysay, Benigno Aquino Jr. and Jesse Robredo.
Magsaysay, Aquino and Robredo were conferred the Quezon Service Cross posthumously.
"Senator Miriam's love for country drove her to greatness and to serve with fervor and utmost dedication to her fellow Filipinos until death," Poe said.
"Bestowing this award upon the former senator enables her to live on as our country's North Star, inspiring future generations to love the nation and serve it in the best way they can," she added.
Poe said the late legislator's "crusade against the culture of corruption, steadfastness on the rule of law and determination to hold public officials to a higher standard reverberate across generations."
"Miriam Defensor-Santiago had dedicated her life to public service through her work in all the branches of government: judicial, executive and legislative. Throughout her 46-year career in the public service, Santiago embodied values that she herself demanded of leaders: academic, professional and moral character," Poe said in the resolution she filed to bestow the Quezon Service Cross on Santiago.
Before her death on Sept. 29 last year, Santiago ran for president and had among her opponents, Poe.