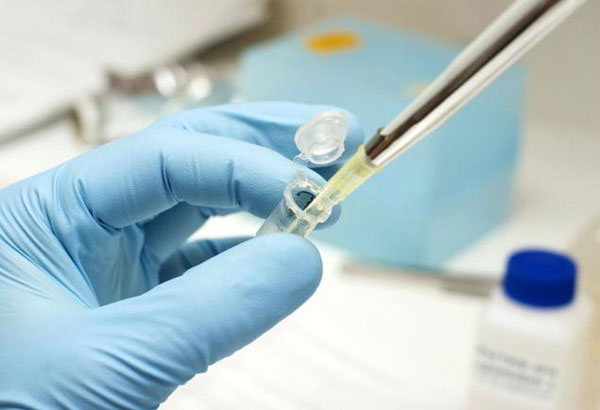 Sanofi Medical Director Ruby Dizon said there are no reported deaths related to the dengue vaccination, contrary to three deaths as claimed by the Volunteers Against Crime and Corruption. Philstar.com/File
Sanofi: Filipinos not used as 'guinea pigs'
(The Philippine Star) - December 4, 2017 - 3:35am
Pharmaceutical company Sanofi Pasteur belied the criticism that Filipinos, mainly schoolchildren, were used as "guinea pigs" following the analysis that the dengue vaccines used by the government pose risk to people without prior infection.
"The Department of Health program is a public health program, not a clinical trial so Filipinos were not used as guinea pigs," Sanofi Philippines Joselito Sta. Ana said in a press conference Monday.
Sanofi Philippines General Manager Ching Santos said that the dengue vaccine, Dengvaxia, has gone through rigorous tests for over 20 years.
Sanofi Medical Director Ruby Dizon said there are no reported deaths related to the dengue vaccination, contrary to three deaths as claimed by the Volunteers Against Crime and Corruption.
READ: DOH suspends dengue immunization program over potential health risk
The French-based, the manufacturer of dengue vaccine Dengvaxia, on November 29 revealed that the vaccine poses risks to those who were not infected by dengue virus before.
"In individuals who have been previously infected by dengue virus, there is a clear and sustained benefit of being vaccinated with the dengue vaccine up to 6 years following the first injection," Sanofi Philippines said in a statement Monday.
It added: "In individuals who have not been previously infected by dengue virus, there is an increased risk of hospitalization for dengue and severe dengue, predominantly Grade I or II Dengue Hemorrhagic Fever."
According to the World Health Organization, severe dengue can be categorized from milder to more severe forms as Dengue Hemorrhagic Fever I, II, III and IV.
DOH Spokesperson Lyndon See-Uy said the 'severe dengue' being identified by Sanofi differd with the classification of the WHO, noting there is no reason for the panic to panic over dengue vaccine controversy.
'Severe dengue,' according to Sanofi, constitutes fever for two days, drop in platelet count, hematoma, among others.
Sanofi Global Medical Head Ng Su Pieng said she would not recommend Dengvaxia for those who have been infected with dengue.
The company is also proposing to update the labels of vaccines to reflect new information.
In 2016, the DOH launched the dengue vaccination initiative in Regions III, IV-A and National Capital Region—the three highly endemic regions.
Over 700,000 individuals received at least one dose of the vaccine. Those at risk are some 70,000 children who were vaccinated.
DOH posted on its website that the dengue vaccine helps protect children against dengue caused by dengue virus serotypes 1, 2, 3 and 4.
The immunization program is in line with the recommendation of the WHO.
Justice Secretary Vitaliano Aguirre II on Monday ordered the National Bureau of Investigation to look into possible criminal liability in the controversial P3.5-billion dengue vaccine project of the Department of Health.
READ: Aguirre orders NBI to look into dengue vaccine mess
This is a developing story