DOH suspends dengue immunization program over potential health risk
December 1, 2017 | 5:26am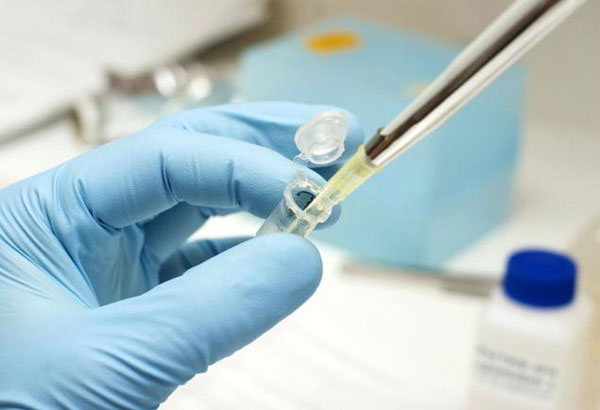 MANILA, Philippines — The Department of Health on Friday has placed the dengue vaccination program on hold following the analysis that the dengue vaccines used by the government pose risk to people without prior infection.
"In the light of this new analysis, the DOH will place the dengue vaccination on hold while review and consultation is ongoing with experts, key stakeholders and the World Health Organization," Secretary Francisco Duque III said.
Sanofi Pasteur, the manufacturer of dengue vaccine Dengvaxia, on December 29 revealed that the vaccine poses risks to those who were not infected by dengue virus before.
"The analysis confirmed that Dengvaxia provides persistent protective benefit against dengue fever in those who had prior infection. For those not previously infected by dengue virus, however, the analysis found that in the longer term, more cases of severe disease could occur following vaccination upon a subsequent dengue infection," Sanofi said in a statement.
Duque advised the public not to panic as there is currently no reported case of severe infection among those who received the vaccine.
He also said that the department is still clarifying with Sanofi on what constitutes a "severe disease."
In 2016, the DOH launched the dengue vaccination initiative in Regions III, IV-A and National Capital Region—the three highly endemic regions. Over 700,000 individuals received at least one dose of the vaccine.
DOH posted on its website that the dengue vaccine helps protect children against dengue caused by dengue virus serotypes 1, 2, 3 and 4.
The immunization program is in line with the recommendation of the WHO.
Duque assured that the people who received dengue vaccine, whether previously infected or not, will still get a 30-month protection from the virus from first dose.
Legal action
When asked if the DOH will take legal action against Sanofi, Duque said that the department will still have to review the documents and analyze all circumstances surrounding the issue of Dengvaxia.
"We need to go back quite a long way to put the facts together, the data together. And until that is available, we cannot answer your question with definitive response," the health secretary said.
DOH said there are still 789,000 doses of the P3-billion worth dengue vaccines in their stockroom.
Sen. JV Ejercito said that the procurement of the vaccines should be investigated by the Senate Blue Ribbon Committee and Committee on Health.
Last year, the House of Representatives' committee on health probed into the dengue vaccines purchased by the DOH.
Nueva Ecija Rep. Estrellita Suansing said the approval of the vaccines and the allocation of P3 billion to purchase them "seemed hasty, impulsive and might have been grossly disadvantageous to the government."
Former health secretary Janette Garin approved the procurement.