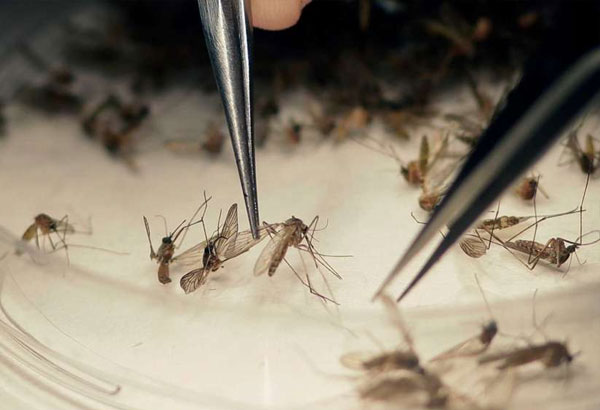 French pharmaceutical Sanofi Pasteur, the manufacturer of dengue vaccine Dengvaxia, warned that the vaccine poses risks to those who were not infected by dengue virus before. AP, file
Senate to probe dengue vaccine in January
MANILA, Philippines — Sen. JV Ejercito, chair of the Senate Committee on Health and Demography, intends to conduct an inquiry into the dengue vaccination program of the Department of Health.
On Friday, the DOH announced that dengue vaccination will be on hold following the analysis that the vaccine called Dengvaxia pose risk to people without prior infection.
Ejercito is eyeing to investigate the matter jointly with the Blue Ribbon Committee by January next year to identify if there was an irregularity in the procurement of the vaccine.
"I strongly advice the public to remain calm and wait for the advice and instruction of the DOH. I urge parents to consult their doctors before doing anything as a reaction to this development," Ejercito said.
The Senate panel will invite DOH Secretary Francisco Duque and former Secretary Pauline Ubial to the inquiry.
The inquiry also intends to determine what actions the government should take to protect those who may be exposed to the negative effects of the dengue vaccine.
The DOH launched the dengue vaccination program in 2016 in Regions III, IV-A and the National Capital Region.