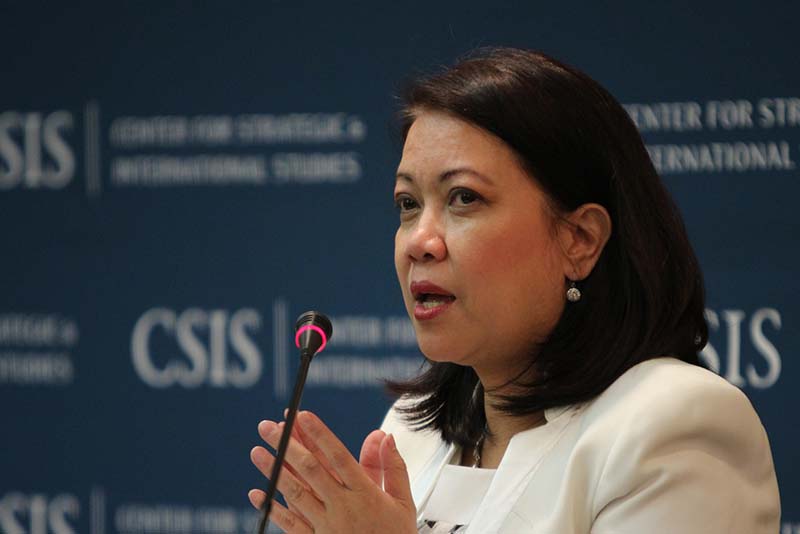 On Wednesday, the House justice committee will resume its deliberation on lawyer Larry Gadon's impeachment complaint against Sereno to determine if there is probable cause. File photo
Sereno to snub impeachment hearing
(philstar.com) - November 21, 2017 - 8:17am
MANILA, Philippines — Chief Justice Maria Lourdes Sereno will not attend the impeachment proceeding against her despite the House invitation but authorized her legal counsel to represent her.
Sereno's lawyers filed letter containing Special Power of Attorney before the justice committee, stating her decision to attend the impeachment hearing scheduled November 22 through her lawyers.
On Wednesday, the House justice committee will resume its deliberation on lawyer Larry Gadon's impeachment complaint against Sereno to determine if there is probable cause.
In the SPA, Sereno authorized her lawyers Alexander Poblador, Dino Vivencio Tamayo, Anzen Dy, Justin Christopher Mendoza, Carla Pingul, Sandra Mae Magalang, Jayson Aguilar, Oswald Imbat, Enrico Edmundo Castelo II, Charles Richard Avila Jr. and Patricia Geraldez to exercise and protect her rights and interest in all the stages of the proceeding.
The chief justice's team of lawyers will also be able to confront witnesses against her and cross-examine them.
"The chief justice need not repeat her position as stated in the motion of her counsel that in the impeachment proceeding before the honourable committee, she has the right to appear through counsel and a denial thereof is a violation of due process," Sereno's lawyers wrote in a letter addressed to justice committee chair Rep. Reynaldo Umali.
On Monday, House Speaker Pantaleon Alvarez warned he would not allow Sereno's lawyers to attend the impeachment hearing should the chief justice fail to attend.
"I will not allow her lawyers to appear at the committee hearing. They have no business there. They're not the ones being impeached. If Sereno were there, then they can accompany her," he said.
Sereno should face her impeachment case squarely and personally, Alvarez added.
READ: Speaker challenges Sereno to face accusers
Opposition lawmaker Albay Rep. Edcel Lagman said Sereno should be allowed to confront witnesses through her lawyers.
On October 5, the House of Representative's Committee on Justice voted 25-2, saying there is sufficient ground to impeach Sereno.
Her impeachment case before the lower house gained traction due to support from allies of the administration. Even presidential spokesperson Harry Roque advised Sereno to step down and spare the Supreme Court.
Sereno has said she would not resign.