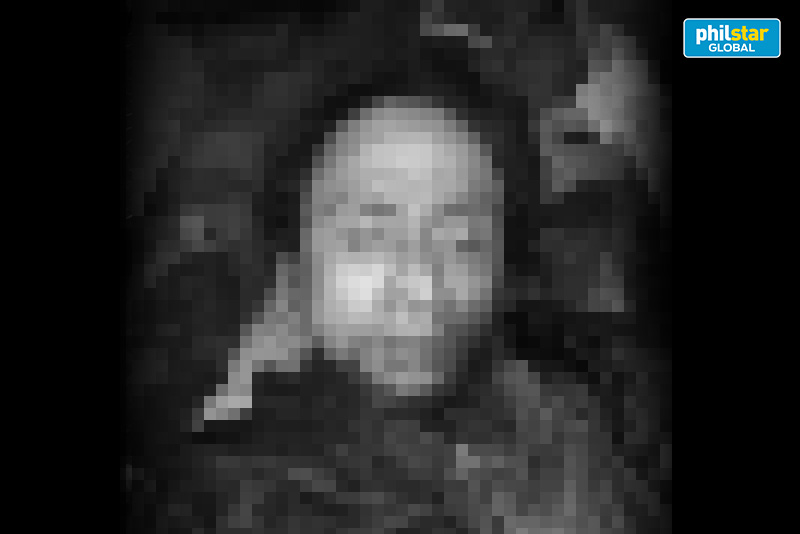 Photo released by military sources on Monday, Oct. 16, 2017 shows supposed remains of Abu Sayyaf sub-leader Isnilon Hapilon. Image obtained by STAR/John Unson
DNA confirms Philippines' most wanted militant Isnilon Hapilon is dead
(philstar.com) - October 21, 2017 - 5:05am
MANILA, Philippines — The Philippine military confirmed through DNA testing that the country's most wanted militant Isnilon Hapilon had been killed during a gun battle earlier in the week.
The military said the laboratory of the US Federal Bureau of Investigation had confirmed the identity of Hapilon, who had been touted as Islamic State emir for Southeast Asia and among FBI's most wanted terror suspects.
"We have received an official report that the US Federal Bureau of Investigation has confirmed that the DNA sample taken from a body recovered by our operating units in Marawi matches that of Isnilon Hapilon," said Lorenzana.
"This process of verification is also being conducted on the cadavers of the other terrorists that have been recovered so far," Lorenzana added.
Hapilon and Maute group figurehead Omar Maute were killed by sniper fire before dawn in Marawi City on Monday. The two led armed militants in laying siege on the southern Islamic city four months ago.
READ: How Maute, Hapilon died in one of last Marawi gunfights
Maute was killed with a headshot, while Hapilon died from a bullet in his chest.
On Tuesday, President Rodrigo Duterte declared the liberation of besieged Marawi City from terrorists following the deaths of the two leaders.
READ: Duterte declares Marawi freed from terrorists
"Ladies and gentlemen, I hereby declare Marawi City liberated from the terrorist influence that marks the beginning of rehabilitation," Duterte said.
The president declared martial law in the whole of Mindanao on May 23 "to suppress lawless violence and rebellion and for public safety." The clashes started after an attempt of the police and military to serve a warrant of arrest on the Abu Sayyaf leader.
READ: Duterte declares martial law in Mindanao
Despite the liberation of Marawi City, Duterte said Mindanao will remain under martial law until the last terrorist is killed.
READ: Duterte: Martial law to remain until last terrorist is 'taken out'