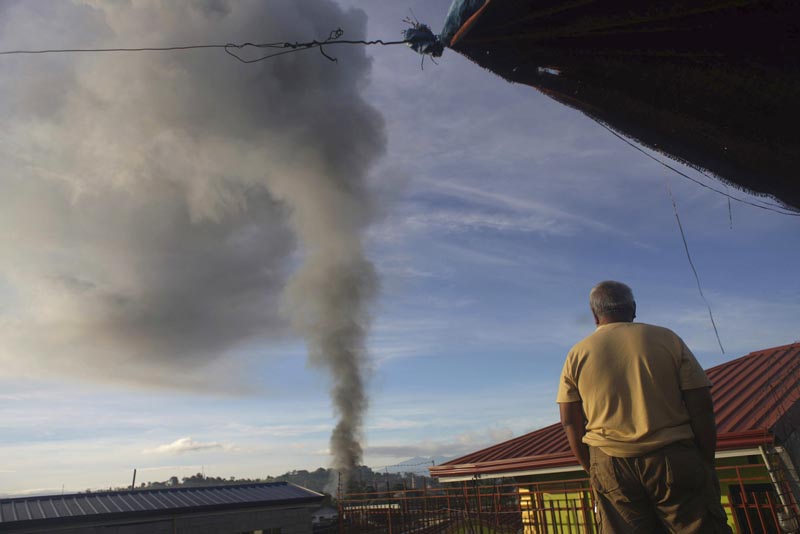 In this June 2017 file photo, a man looks on during government airstrikes in the early morning in Marawi City, the besieged capital of Lanao del Sur province. AP/File
How Maute, Hapilon died in one of last Marawi gunfights
John Unson
(Philstar.com) - October 16, 2017 - 6:36am
LANAO DEL SUR (Updated 4:23 p.m.) — Terrorist leaders Isnilon Hapilon of the Abu Sayyaf and Maute group figurehead Omar Maute were killed by sniper fire before dawn in Marawi on Monday, four months after the two led armed militants in laying siege on the southern Islamic city.
Military sources said the Islamic State-affiliated duo and their followers were among more than a dozen gunmen killed in gunfights where Scout Rangers used remote-controlled devices to pinpoint their exact locations.
Hapilon and Maute were felled one after another by snipers using long-range rifles fitted with night-vision scopes. Maute was killed with a headshot, while Hapilon died from a bullet in his chest.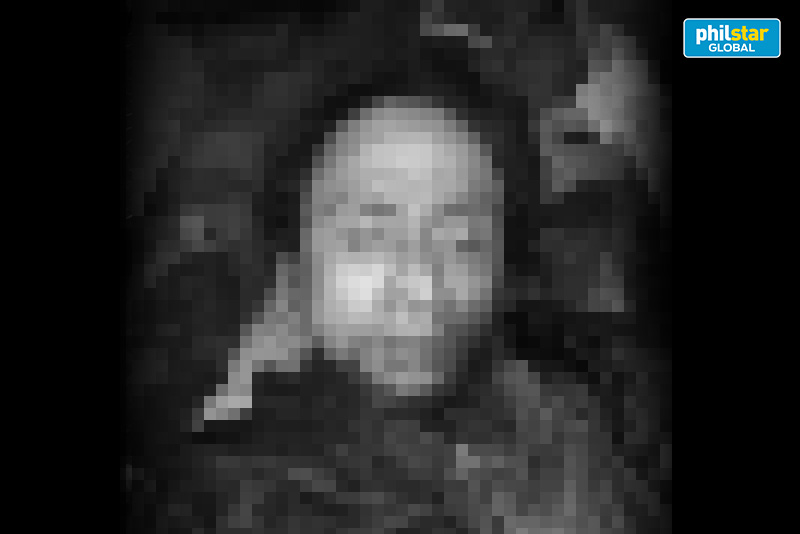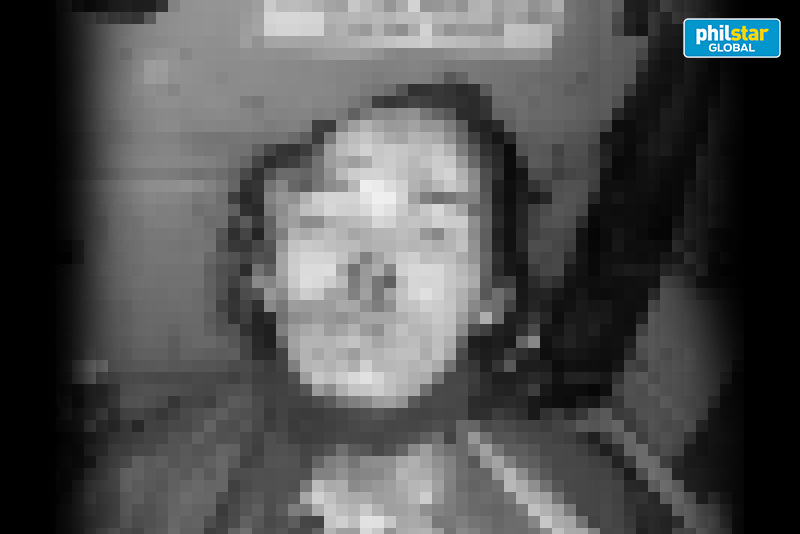 Photo released by military sources on Monday, Oct. 16, 2017 shows supposed remains of Abu Sayyaf sub-leader Isnilon Hapilon (top) and Omar Maute (bottom). Images obtained by STAR/John Unson
Armed Forces chief Eduardo Año said at a news conference that the two terrorist leaders were dashing from one building to another during a final assault by the military. The gun battle lasted from 2 a.m. to 6 a.m., concluding the months-long pursuit for the two notorious radicals.
Maute and Hapilon's remains were found in separate locations by pursuing combatants of the Army's 8th Scout Ranger Company, according to senior members of the League of Mayors in Lanao del Sur and incumbent officials of the provincial government.
Año said the corpses were positively identified by some of the slain militants' relatives as well as by members of the Maute group who have earlier surrendered.
Their deaths are seen as signaling the end of the months-long standoff between extremist militants and state forces that led to one of the worst humanitarian and security crises in recent years.
READ: Hapilon, Maute deaths imply end of Marawi conflict
The STAR received text messages from relatives of Hapilon in the adjoining Maluso and Lantawan towns confirming his death.
"Wafat neh Sir. Sure ne teed," a cousin said in Yakan dialect via a text message, which translates to "Hapilon is dead. The clan is sure about it."
Defense Secretary Delfin Lorenzana said a top Malaysian militant, Mahmud bin Ahmad, who uses the nom de guerre Abu Handzalah and is a close associate of Hapilon, has not been found and was among the remaining militants being hunted by troops.
Military leaders had said last month that three leaders of the militants who began the siege of the lakeside city on May 23 were killed in the months of fighting but the two still alive were leading a final stand.
Among the last batch of surviving fighters were about 10 foreigners, mostly Malaysians and Indonesians, but there were no immediate word about their condition, the military said.
The U.S. State Department has offered a reward of up to $5 million for Hapilon, whom Washington blames for ransom kidnappings of several Americans, one of whom was beheaded in 2001 in southern Basilan province. Hapilon had been indicted in the District of Columbia for his alleged involvement in terrorist acts against U.S. nationals and other foreigners.
More than 1,000 people have been killed in the Marawi violence, including more than 800 militants. Army Col. Romeo Brawner said Sunday about 40 militants were still fighting in a small hilly residential area by Lanao Lake, including 100 relatives of the gunmen and civilian hostages. — with reports from the Associated Press and Camille Diola