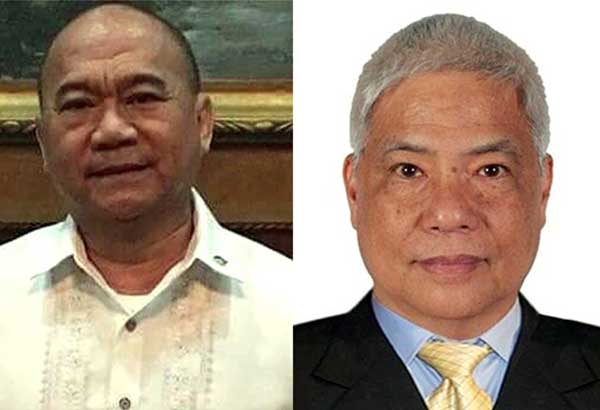 MANILA, Philippines — President Duterte has named officers-in-charge for the departments of health and information and communications technology.
Undersecretary Herminigildo Valle was designated officer-in-charge of the Department of Health after the Commission on Appointments rejected the appointment of DOH secretary Paulyn Ubial on Tuesday, according to presidential spokesman Ernesto Abella.
Valle is head of the DOH Office for Field Implementation and Management.
Abella said Undersecretary Eliseo Mijares Rio Jr. would oversee the Department of Information and Communications Technology (DICT) until a new secretary is appointed.
Rio is the agency's undersecretary for special concerns.
Those who opposed Ubial's appointment accused her of having poor management skills, grave abuse of power and usurpation of authority.
Sources said Valle is the President's choice to lead the DOH although several names had been mentioned to replace Ubial.
"We will just continue to work to keep the house together and get ready for any eventuality. There are many programs that we have to continue," Valle told The STAR.
A native of Davao City, Valle migrated to the US in 1986 but returned home from time to time to do medical missions in the Philippines.
He was appointed medical director of Seton Hospital in Daly City, California.
Valle renounced his American citizenship and returned to the Philippines in 2016 as he felt the need to be of service to his countrymen.
Valle admitted that he met President Duterte on some occassions in Davao but he was not really close to him.
Ubial designated Valle as her chief of staff in 2016.
She is the fifth Cabinet official rejected by the commission. The others were former foreign affairs secretary Perfecto Yasay Jr., former environment secretary Gina Lopez, former social welfare secretary Judy Taguiwalo and former agrarian reform secretary Rafael Mariano.
Former DICT chief Rodolfo Salalima resigned last month due to alleged interference and corruption in the agency.
Duterte, however, said he had asked Salalima to resign because there were complaints that the former official was favoring one company.
Salalima was a classmate of Duterte at the San Beda College of Law and a former chief legal counsel of Globe Telecom.
Malacañang, meanwhile, has formed an inter-agency committee that would review the proposed national broadband project to provide internet connection in unreached areas.
Rio said he was not aware of the creation of the Info Tech Review Committee headed by National Security Adviser Hermogenes Esperon Jr.
Presidential Communication Operations Office (PCOO) Secretary Martin Andanar said the inter-agency body was given 15 days to come up with proposals to improve internet access in the country.
The committee is composed of the heads of PCOO, DICT and presidential adviser on economic affairs and information technology communications Ramon Jacinto. – With Sheila Crisostomo, Rainier Allan Ronda