Rody eyes daughter Sara as successor
September 23, 2017 | 4:00pm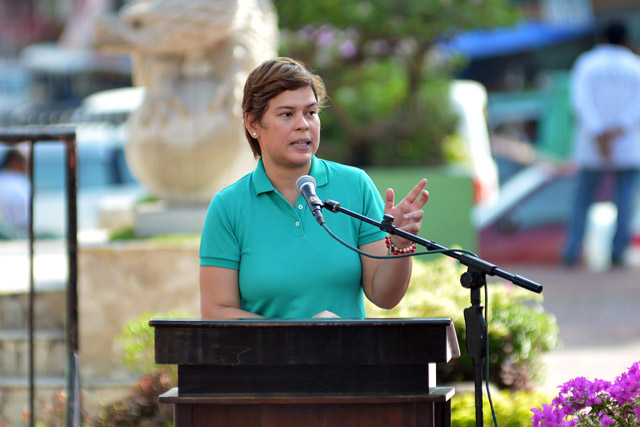 DAVAO CITY, Philippines — President Duterte wants his daughter, Davao Mayor Sara Duterte-Carpio, to succeed him in 2022.
"I couldn't find any other better candidate than Sara to become the next president," Duterte told reporters over dinner at the Matina Enclave Residences here Friday night.
"And one thing about her is she is not a bigot," he added.
The President said his daughter is a strong woman, who is also a lawyer and knows the law very well.
Duterte also recounted how his daughter terminated the P49-billion reclamation project proposed by developer Mega Harbour Port and Development Inc. of Regis Romero II for Davao City's coastal areas a year after Duterte signed the joint venture agreement for the project.
"I approved the project earlier but when Sara did further scrutiny on it and asked the project proponents where they would get the material for the reclamation project, I understand the project proponents answered they would get it from Mt. Apo which Sara immediately thumbed down," the President said.
He said Sara would never allow anyone to get material from Mt. Apo only to be used in the reclamation project, no matter how small it is.
"See, if you allow anyone to get material from Mt. Apo there will be landslide," he added.
In July 2011, Sara reportedly punched a court sheriff who refused to delay a demolition in Barangay Agdao. The mother of three was then on her first term as mayor.
She asked the court sheriff earlier to delay the demolition of a property since she was still in another part of Davao City attending to the victims of a flash flood the night before.
But when Sara arrived in Barangay Agdao, she got so mad at the sheriff for starting the demolition and for refusing to heed her call. She punched the sheriff not once, but thrice.