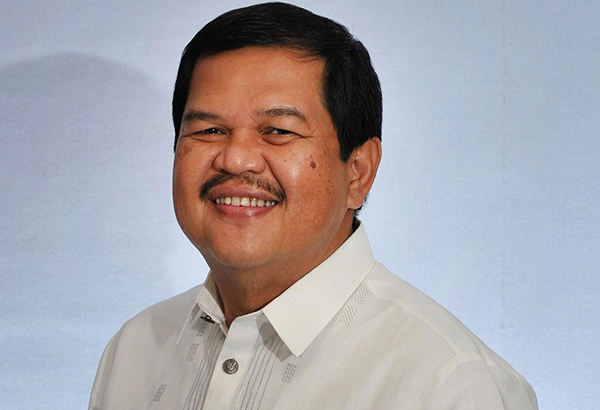 BSP Governor Nestor Espenilla Jr. issued Memorandum No. M-2017-09 announcing regular operations for the central bank's clearing and settlement, cash servicing as well as treasury functions in support of normal banking operations. All other BSP operations are suspended, however. File
Business as usual for BSP, banks today
MANILA, Philippines — It's business as usual for the Bangko Sentral ng Pilipinas (BSP) and banks today – a non-working day for government offices as declared by President Duterte.
BSP Governor Nestor Espenilla Jr. issued Memorandum No. M-2017-09 announcing regular operations for the central bank's clearing and settlement, cash servicing as well as treasury functions in support of normal banking operations. All other BSP operations are suspended, however.
"We're working on business as usual, at least to the extent necessary to support market and bank operations," he said.
The Bankers Association of the Philippines (BAP) also announced all member-banks "will remain fully operational" despite the suspension of work in government offices.
"Normal check clearing operations, trading and other financial transactions will be observed to fully serve the banking public," the BAP said.
In its memorandum, the BSP said there would be regular operation for trading and settlement in the overnight deposit facility, overnight lending facility, overnight reverse repurchase facility and the Philippine Dealing System (PDS).
Espenilla added the rate-setting meeting of the BSP's Monetary Board would likewise push through today. The meeting is held every six weeks.
The seven-man Monetary Board is widely anticipated to keep interest rates steady at its sixth rate-setting meeting for this year.
President Duterte has declared Sept. 21 a national day of protest. Today is also the 45th anniversary of martial law.
Militants and opposition groups are launching rallies nationwide to dramatize their protest against extrajudicial killings allegedly carried out as part of the Duterte administration's war on drugs.
Also to observe regular work hours today are employees of the House of Representatives, according to House secretary-general Cesar Strait Pareja. He clarified President Duterte's order covers only the executive department.
Davao City Rep. Karlo Nograles said demonstrators in today's "national day of protest" should exercise sobriety in expressing their views either for or against the Duterte administration.
"Time and again, President Duterte has shown that he wouldn't dare curtail people's rights to assemble and air their sentiments," the chairman of the House committee on appropriations added.
"In return, the participating rallyists should keep in mind that while they are free to protest, there are still limits to this freedom – limits that seek to protect the rights of the individuals who may not share their opinion," Nograles noted.
Courts nationwide are closed today, according to the Supreme Court.
"Considering that up to 70 percent of courts nationwide are housed in structures owned by local government units and will thus be affected by the declaration of work suspension in the executive branch, the acting Chief Justice, Senior Associate Justice Antonio Carpio, has ordered the suspension of work in all courts nationwide tomorrow, 21 September 2017," read the order.
Carpio is acting chief justice while Chief Justice Ma. Lourdes Sereno is on wellness leave.
Meanwhile, workers from private companies are not getting additional pay even if they work today.
The Department of Labor and Employment clarified that today is just a regular working day for workers from the private sector.
"Since it's just a regular workday, employees from the private sector are not entitled to additional pay and will just be receiving their regular pay," Labor Undersecretary Dominador Say said. – With Delon Porcalla, Edu Punay, Mayen Jaymalin