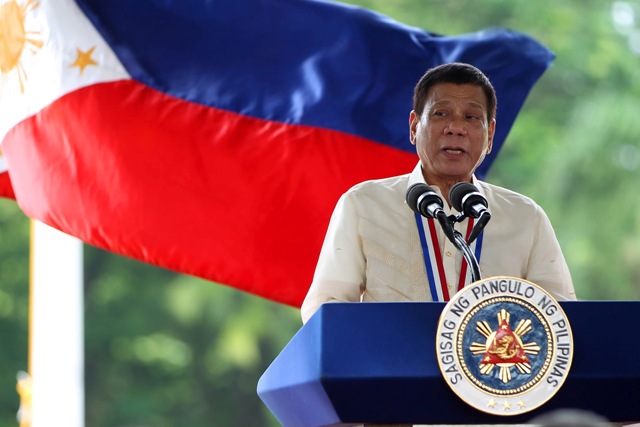 Duterte yesterday said authorities should kill more pushers to reduce the drug problem plaguing the country. PPD/File
Rody on Bulacan drug deaths: Kill 32 more daily
MANILA, Philippines - President Duterte welcomed the killing of 32 drug suspects in simultaneous raids in Bulacan last Tuesday and defended policemen from critics who questioned the way the operations were conducted.
Duterte yesterday said authorities should kill more pushers to reduce the drug problem plaguing the country.
"Yung namatay daw sa Bulacan, 32 (Thirty-two people reportedly died in Bulacan) in a massive raid. Maganda yun (That's good)," the President said at the 19th anniversary of the Volunteers Against Crime and Corruption at Malacañang.
"Pumatay tayo (Let's kill) another 32 everyday, maybe we can reduce what ails this country," he added.
Thirty-two suspected drug offenders died and 107 others were nabbed during simultaneous law enforcement operations, which began last Monday in the province. Police recovered illegal drugs, grenades and firearms during the raids.
The President said he is expecting human rights advocates to criticize the law enforcement operations.
"There will be outcry again over the 32 who were killed. They would grieve again for justice," he said.
"Many are being killed because policemen are working. They are protected under my watch."
Duterte said he has ordered security forces to destroy the apparatus of the drug trade, which he said is "taking a toll on the lives of the people."
"My order is to destroy the apparatus. Kung napatay ka, pasensya ka (If you get killed, sorry). We will finish this for the next generation," he said.