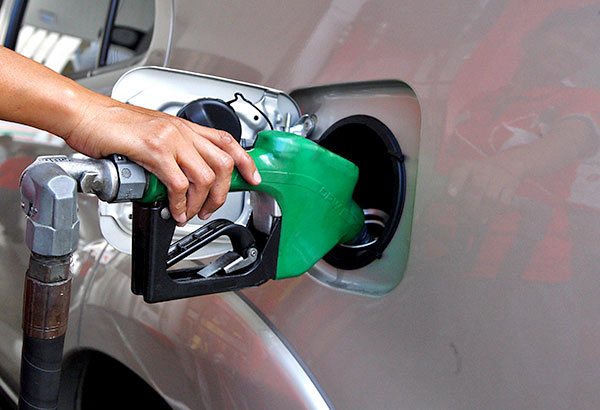 Emerging from a majority caucus called by Speaker Pantaleon Alvarez, Majority Leader Rodolfo Fariñas told a news conference that they agreed to start floor debates on the bill on Monday or Tuesday and pass it on second reading on Wednesday. File
House to approve bill imposing taxes on fuel
Jess Diaz
(The Philippine Star) - May 17, 2017 - 4:00pm
MANILA, Philippines - The House of Representatives will approve on second reading next week the bill imposing a P6 tax on diesel, kerosene, cooking gas and bunker oil, which is used for electricity generation.
Critics claim the new levy will result in higher transportation costs, increased fares and higher consumer prices and power rates.
Emerging from a majority caucus called by Speaker Pantaleon Alvarez, Majority Leader Rodolfo Fariñas told a news conference that they agreed to start floor debates on the bill on Monday or Tuesday and pass it on second reading on Wednesday.
"We will approve it on third and final reading before we adjourn our first regular session on May 31. The bill will be with the Senate when we open our second regular session in July," he said.
Aside from taxing diesel, kerosene, cooking gas and bunker oil, the bill increases existing taxes on gasoline, aviation gas, waxes, greases and other petroleum products.
It also seeks to reduce income tax, purportedly to give tax relief to millions of workers and other individual taxpayers.
Quirino Rep. Dakila Cua, ways and means committee chairman, is the principal author of the bill that was based largely on the administration's so-called tax reform package put together by the Department of Finance (DOF).
Albay Rep. Joey Salceda, senior vice chairman of the committee, said cash subsidies in the billions would be given to the "most vulnerable sectors" to cushion the impact on the poor of the new and higher taxes.
These sectors include public utility drivers, commuters and the "poorest of the poor" households, he said.
He said intended beneficiaries would be based on the list of families receiving financial assistance under the conditional cash transfer program.
Salceda pointed out that millions of workers would pay no tax under the reduced income tax proposal.
"The proposed tax-free income is P250,000. Bonuses up to P82,000 will remain tax-exempt," he added.
During the closed-door caucus, many congressmen expressed misgivings on the planned tax on diesel, kerosene, cooking gas and fuel for electricity generation, and the lifting of value added tax (VAT) exemptions.
Members of the party-list coalition said they would not support the Cua-DOF bill because it would scrap the VAT exemption for cooperatives, some of which the lawmakers represent in the House.
Leftist lawmakers said they would withdraw their co-authorship of the measure, since it has lumped their lower income tax proposals with the new diesel tax, increased levies on other products and VAT exemption removal.
Negros Oriental Rep. Arnulfo Teves, a member of the majority, said he would vote against the bill if the proposed diesel tax is not reduced.
"I don't believe the presentation of DOF Undersecretary Karl Chua that the diesel tax would not affect the poor," he said.
Salceda said diesel "is really a commodity of the rich." He explained that diesel consumption of the richest Filipinos is equivalent to what the poorest 52 percent uses.