DND admits recent surge in NPA numbers
February 7, 2017 | 8:14pm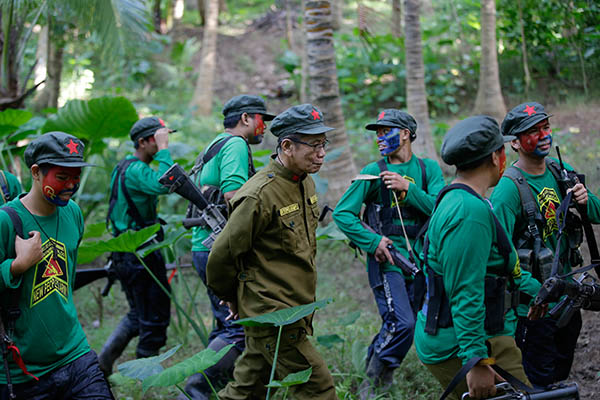 MANILA, Philippines — The strength of the New People's Army (NPA) has grown to about 5,000 as communist rebels took advantage of the issues hounding the peace talks to recruit new members, a Cabinet official said on Monday.
Defense Secretary Delfin Lorenzana said he has received reports stating that there has been a "surge" in recruitment by the NPA, the armed component of the communist movement.
"According to the Armed Forces, perhaps there are about 5,000 armed component all over the country," Lorenzana said at a press briefing at Malacañan.
Lorenzana's statement contradicted the claim of the Armed Forces of the Philippines, which earlier claimed that NPA has about 3,700 members.
"When the ceasefire was declared, there was a surge in recruitment. That's what we heard from our people on the ground," the defense chief said.
The government declared an indefinite ceasefire with the communist rebels last August.
"It was proven in Davao, in Davao Oriental, that's what they are doing. We get a lot of text from the tribal leaders, they are gathering people in the guise of talking about the peace process but they were actually with the NPA, not the military," Lorenzana said.
"They (soldiers) did not know for a while what to do. 'Sir, what will we do? We are on standby while they continue to recriot people in the barangays," he added.
Lorenzana said he ordered the military to continue law enforcement operations and to help the police run after those involved in criminal acts.
The peace negotiations between the government and the communists bogged down after the rebels demanded the release of 400 people they claimed to be political prisoners.
Rebels launched attacks government forces after the government rejected the demand, prompting President Rodrigo Duterte to terminate the peace talks.