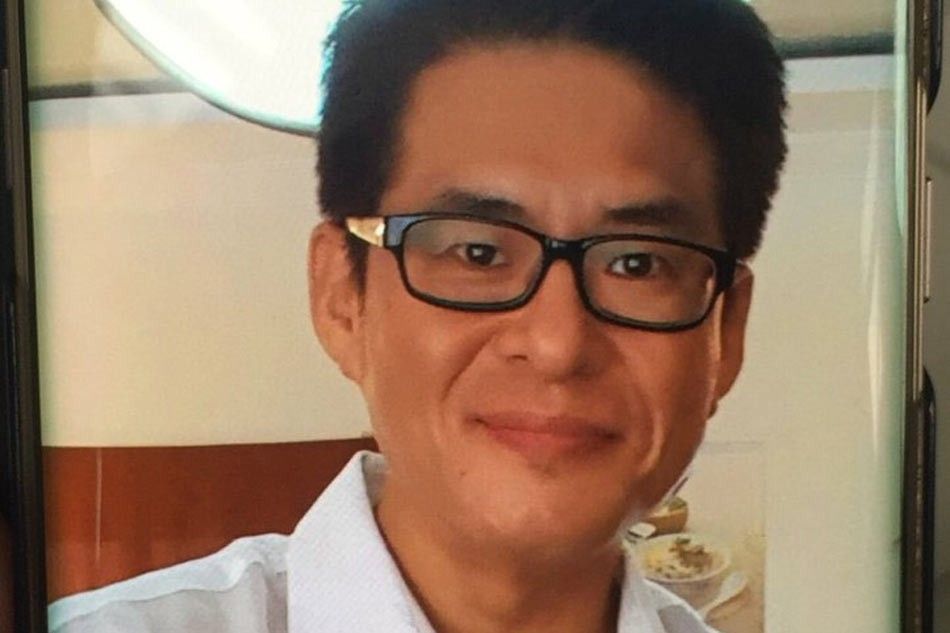 Korean businessman Jee Ick Joo was killed inside the Philippine National Police headquarters in Quezon City after he was abducted in his house in Pampanga October last year.
File
Surrender assets in Jee kidnap-slay or you're out, Duterte tells NBI chief
MANILA, Philippines — President Rodrigo Duterte has given the National Bureau of Investigation (NBI) two days to produce its three assets who were tagged in the kidnapping and murder of South Korean businessman Jee Ick Joo.
"Well, I am giving also the National Bureau of Investigation to produce those assets. I'll just give them maybe 48 hours. And if they cannot be located and they surrendered to the NBI it would be a dereliction of duty on the part of the officials of the NBI. We'll allow them to go around," the president said in a press conference in Malacañang Monday.
Duterte threatened to remove NBI director Dante Gierran from his post if the agency does not produce the assets.
"The worst is, if you don't produce them, I might relieve you. You made them assets yet these sons of b****** ended up being the criminals," he said.
He also offered a reward of P1 million for each asset if they do not surrender to authorities.
One of the agents has surrendered and was presented by the Justice department to the media Monday.
South Korean businessman Jee was kidnapped in Angeles, Pampanga on Oct. 18, 2016.
In his affidavit, co-accused SP04 Roy Villegas claimed that Jee was strangled to death by Senior Police Officer 3 (SPO3) Ricky Sta. Isabel inside Camp Crame.
After killing Jee, the kidnappers demanded P5 million ransom from his wife.
The South Korean Embassy has asked Philippine authorities to investigate the incident and expressed concerns over the safety of the more than 90,000 Koreans in the country. The Justice department has approved the filing of kidnapping and homicide charges against Sta. Isabel, Villegas and five others who are involved in the kidnapping and murder of the businessman.
Duterte claimed that Dante had asked that he be appointed as NBI chief. He then asked Dante if he is ready to kill agents who committed crimes.
"Your (Dante) answer to me was 'Yes sir.' So I will rely on your guarantee. They are your assets. You know where they are," the president said.
'Dumlao is mastermind'
Citing investigations, Duterte said Superintendent Rafael Dumlao, the immediate superior of Sta. Isabel, is the mastermind behind the kidnapping and murder of Jee.
"And the investigators are telling me that he is the one who masterminded. All of them –it's a conspiracy actually. So maybe equal criminal responsibility," the president said.
"When you commit a crime two or more of you and you decide to commit it, all of you are accountable."
Duterte gave Dumlao 24 hours to surrender or he would offer a P5 million reward for his capture, dead or alive. Philippine National police chief Director General Ronald dela Rosa, later on, informed the president that Dumlao is already in police custody.
Also Monday, Duterte met with Choi Kyung Jin, the widow of Jee, in Malacañang.
"The president gave his assurance to the widow of slain South Korean businessman that justice would be swiftly served, and that their personal safety would be assured," presidential spokesman Ernesto Abella said.
She was accompanied by South Korean Ambassador to the Philippines Kim Jae-shin during the meeting.