Duterte signs EO to implement RH Law
January 11, 2017 | 2:33pm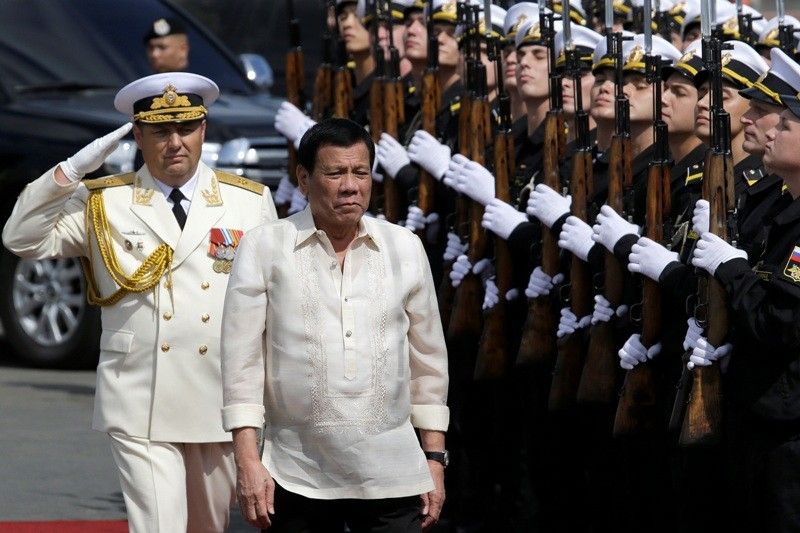 MANILA, Philippines — President Rodrigo Duterte issued Executive Order 12 which implements Republic Act 10354 or the Responsible Parenthood and Reproductive Health Act of 2012.
The Reproductive Health (RH) Law has not been implemented due to a temporary restraining order issued by the Supreme Court.
The strengthening of the RH Law implementation is part of the Duterte administration's 10-point socio-economic agenda to "enable poor couples to make informed choices on financial and family planning."
Data from the Philippine Statistics Authority showed that at least six million women, of which two million are poor, have unmet need for any modern method of contraception.
"This Order aims to intensify and accelerate the implementation of critical actions necessary and sustain 'zero unmet need for modern family planning' for all poor households by 2018, and all of Filipinos thereafter, within the context of the [RH] Law and its implementing rules," the order read.
The president ordered the Department of Health, Commission on Population, Department of the Interior and Local Government (DILG) and other relevant government agencies to collaborate with all local government units (LGUs) for the implementation of the RH Law.
The executive order directed the Department of Education to implement a "gender-sensitive" and "rights-based" comprehensive sexuality education in the school curriculum.
The Department of Social Welfare and Development was ordered to integrate RH Law strategies in the national poverty reduction and social protection programs.
The DILG was tasked to monitor compliance of LGUs with the implementation of the RH Law.
Duterte signed EO 12 on Monday through Executive Secretary Salvador Medialdea. The order will take effect immediately.
The order came amid the Supreme Court's temporary restraining order on contraceptive implants, a contraceptive that can prevent pregnancies for up to three years.