Ramos: Imee Marcos no baby during Martial Law
November 22, 2016 | 1:44pm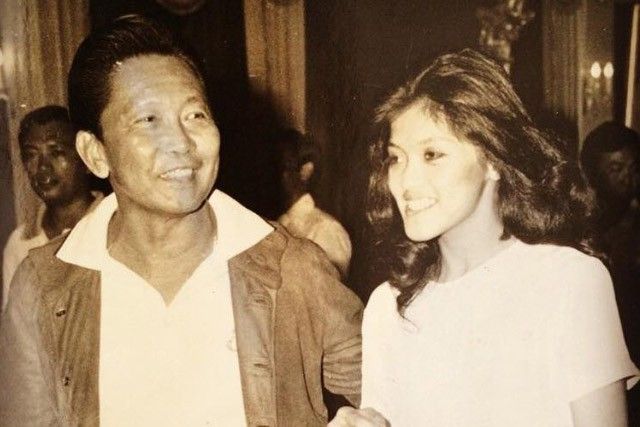 MANILA, Philippines – Former President Fidel Ramos on Monday debunked Ilocos Norte Gov. Imee Marcos's statement that she was just a little girl during the Martial Law period.
Ramos said he can attest to the real age of Imee, daughter of the late President Ferdinand Marcos.
"I know how old she is because she's one year older than my oldest daughter. My oldest daughter at that time, looking at the beginning of martial law, was already 18 years old and within," Ramos narrated in a press conference on Monday.
Ramos said Imee was already a responsible person then, citing that a few years after the proclamation of Martial Law, she was elected "president of the Kabataang Barangay."
"So was she a little baby at that time or a little musmusin, or a little teenager? Of course not, she was a responsible person," the former president said.
Imee was quoted over a week ago saying she cannot admit guilt on the human rights violations during Martial Law because she is not aware of any policy or any presidential order that allowed violence and crimes then.
"Yung admission of guilt, unang-una ang liit-liit ko noon. Paano ko ia-admit hindi ko naman alam," she added.

RELATED: Imee Marcos open to apologizing but not on admitting guilt
Asked for his reaction on Imee's statement that he is to blame for the human rights atrocities during the Martial Law, Ramos replied: "That's a funny story."
"My apology was more than an apology. In the Christian tradition, you confess and then you atone. My atonement was leading the military and the police during the EDSA People Power Revolution from the 22nd to the 25th of February 1986 and I stand by that record," he said.
READ: Marcoses blame FVR for martial law abuses
Ramos also said he requested an apology from Ilocos Norte Rep. Imelda Marcos, former first lady, alleging that the ousted dictator's widow knew about the assassination of Sen. Benigno "Ninoy" Aquino Jr.
"In terms of the apology that I requested, it was not from Irene. It was from the mother, the head of the family who knew everything including the beginning of Martial Law, including the good years before Martial Law, including what must have happened in August [21], 1983," he said.
Ramos said he held the press conference on Monday because he deemed it the best protest against the hero's burial for Marcos, which was carried out on November 18.
—Video edited by Philstar.com/Efigenio Toledo IV
RELATED: Ramos: 'Sneaky' burial a connivance among Marcoses, police, military