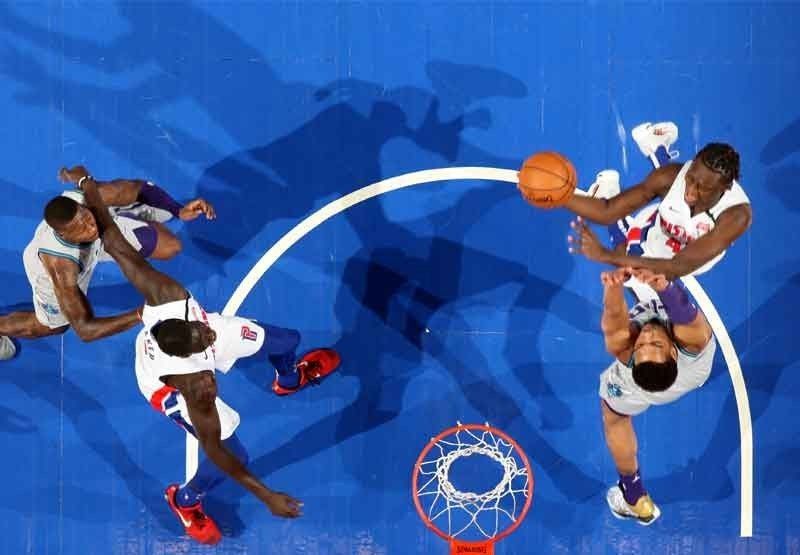 LATEST UPDATE: November 24, 2020 - 1:37pm
LOCATION:
+ Follow Story
2 days ago
Premier League clubs can look forward to welcoming back spectators in highly limited numbers next month for the first time since March, following an announcement by the British government.
Up to 4,000 people can return to outdoor sports stadiums in parts of England classified as at low risk from coronavirus from December 2, the government says, permitting the resumption of attendance at football, rugby and racecourses among other sports. — AFP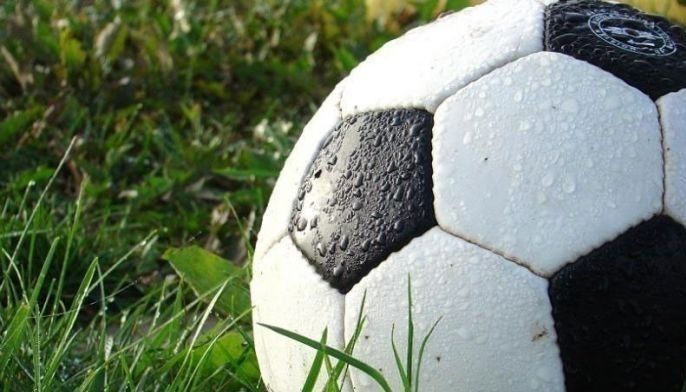 November 1, 2020
The South Korean team beat Suning, the surprise finalists from China, 3-1 to claim one of the most prestigious titles in eSports.
There were 3.2 million applications for tickets to see the decider of the month-long tournament in a football arena that holds about 35,000 people.
However, spectators were limited to 6,300 because of social distancing and those lucky enough to secure a seat had to wear a face mask to prevent coronavirus infections. — AFP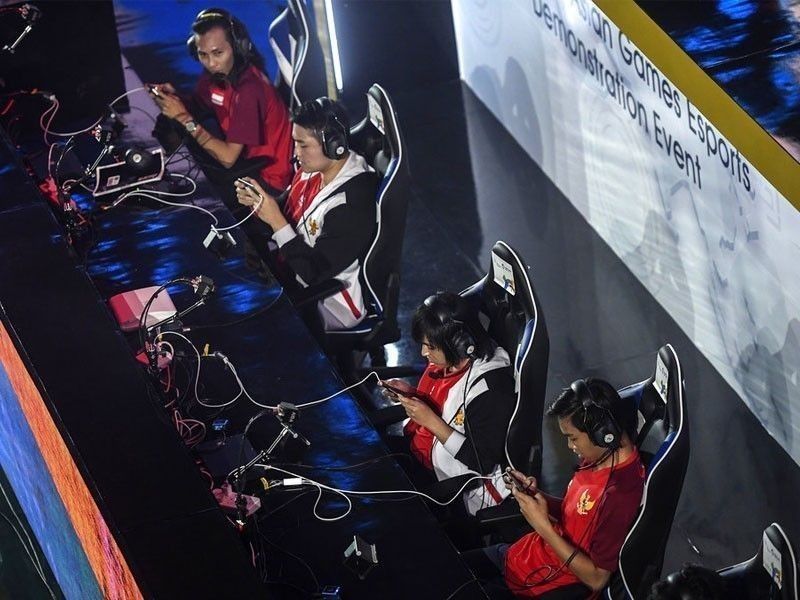 October 31, 2020
The NBA announces it has extended the deadline for opting out of the CBA, as both the owners and the players union work through key issues regarding a return to play for the 2020-21 season.
The two sides agreed to push back the deadline by one week until November 6, and talks will continue in the interim regarding the numerous issues that have to be decided before next season begins.
The move was expected and it is the fourth extension of the opt-out deadline since the coronavirus pandemic started in March. — AFP
October 25, 2020
A PBA player tests positive for COVID-19. Earlier this week, an official also tested positive, but confirmatory tests turned out negative. The player who tested positive for the virus is now in isolation.
The PBA will not be holding its first game scheduled today (Blackwater Elite vs Rain or Shine), but Manila Clasico between Ginebra and Magnolia is said to push through. — Philstar.com/Luisa Morales
October 21, 2020
PBA announces that a referee from the 350-strong bubble delegation has been considered a suspect case for COVID-19 in Clark, Pampanga.
He has already been isolated and immediately brought to a quarantine facility in Capas, Tarlac. — The STAR/John Bryan Ulanday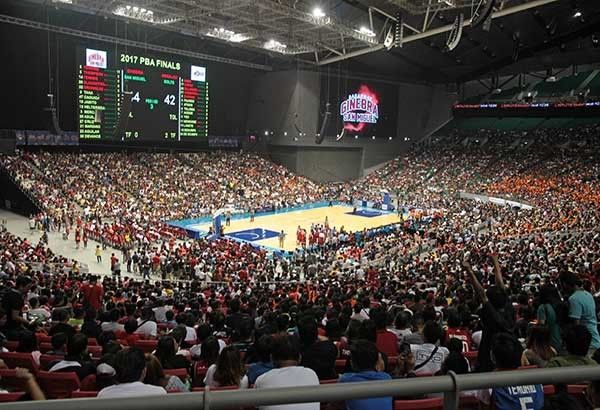 October 10, 2020
China's state broadcaster ends a year-long blackout of NBA games on Saturday, citing "goodwill" from the US basketball competition following a row over Hong Kong pro-democracy protests.
CCTV aired Game 5 of the NBA Finals series, where Miami Heat narrowly beat LeBron James' LA Lakers 111-108 to keep their title hopes alive.
CCTV suspended NBA broadcasts last October after Houston Rockets executive Daryl Morey tweeted "Fight for freedom, stand with Hong Kong", referring to protests Beijing called separatist and seditious. — AFP
October 6, 2020
Asia's biggest mixed martial arts promotion, One Championship, pledges to implement strict bio-safety measures this week for its first major international event following a months-long coronavirus shutdown.
The Singapore-based organization, which promotes cards across Asia in mixed martial arts, Muay Thai and kickboxing, was unable to stage fights for almost four months because of the pandemic.
They resumed in China in June but Friday's "Reign of Dynasties" in Singapore will be the outfit's first international event since the restart. — AFP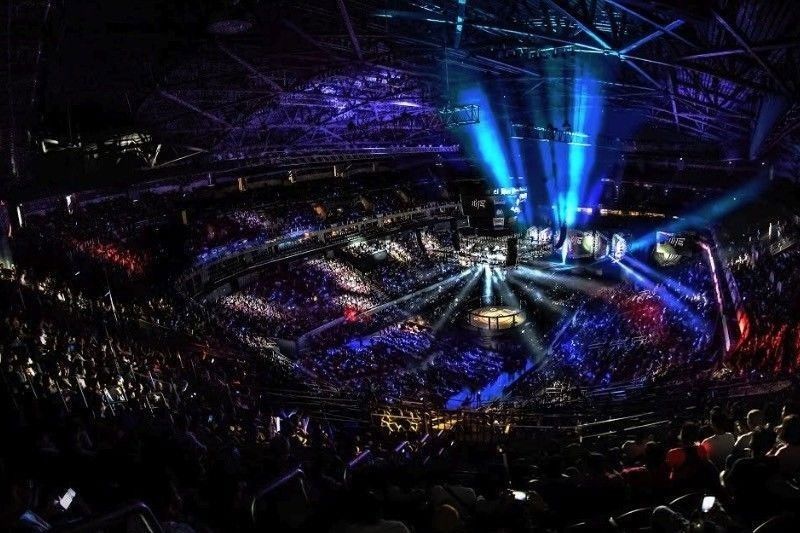 October 3, 2020
NBA commissioner Adam Silver says he thinks it's unlikely the league will pause a delayed 2021 season to allow player to compete in a postponed Tokyo Olympics.
"We'll consider it," Silver says in a courtside interview with NBA TV before the Los Angeles Lakers and Miami Heat clashed in game two of the NBA Finals in the league's quarantine bubble in Orlando, Florida.
"I think it's unlikely at the end of the day that if we start late that we would stop for the Olympics." — AFP
September 25, 2020
A maximum of only 1,000 spectators will be allowed each day at Roland Garros after the French government insists on tougher restrictions to counter the resurgence of the coronavirus.
Organisers of the French Open, which gets underway four months later than planned in Paris on Sunday, had hoped for a maximum of 5,000.
That figure had already been reduced from 20,000 and then 11,500.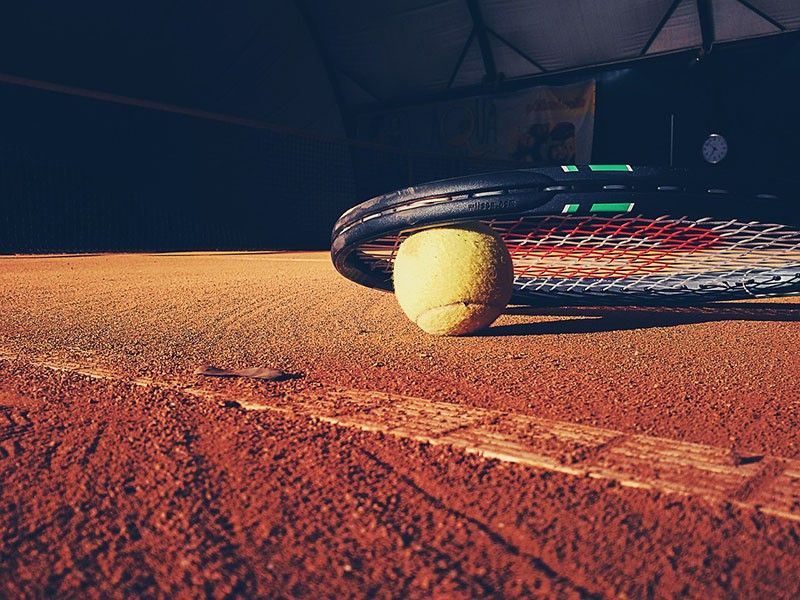 September 24, 2020
Olympic boss Thomas Bach says that the Tokyo Games could take place next year even without a coronavirus vaccine, pointing to the success of the Tour de France.
Striking an optimistic note at a meeting with Tokyo 2020 organisers, he vows to make the postponed event a triumph despite the uncertainties of the pandemic.
"We can see that sport is coming back slowly but surely, and that a number of big sport events have been successfully organised recently, including matches in different Japanese leagues," he says via videolink. — AFP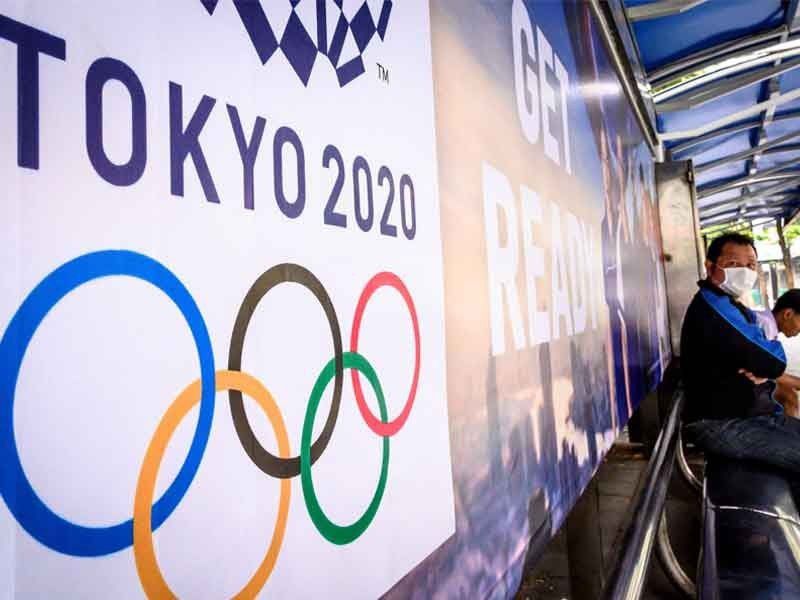 September 10, 2020
A coronavirus outbreak at a sumo stable in Tokyo has infected 19 people, the governing body says, adding that a tournament will go ahead this week as planned.
The Japan Sumo Association says one wrestler and 18 trainees at the Tamanoi stable have tested positive for the virus, with 12 of those infected sent to hospital.
The cases follow the death in May of a 28-year-old sumo after contracting coronavirus, the sport's first COVID-19 fatality. — AFP
September 9, 2020
David Beckham's eSports company hopes to raise £20 million by listing its shares on the London Stock Exchange as it bids to become a leading force in the booming industry.
Guild Esports plans to set up and field dedicated teams to compete in four online games -- Fortnite, CS:Go, Rocket League and FIFA.
Guild, whose founding shareholders include former England and Manchester United star Beckham, said it was aiming to create a training and scouting infrastructure modelled on Premier League talent academies. — AFP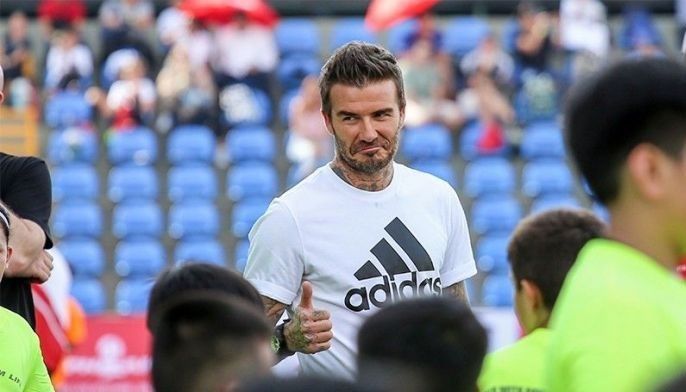 August 25, 2020
Sprint legend Usain Bolt says he is self-quarantining after undergoing a COVID-19 test amid reports he was positive for the deadly coronavirus.
In a video posted on Twitter, the Jamaican says he had experienced no symptoms, but he urges friends he had been in contact with to take precautions.
"This weekend, like everybody else, I checked social media and saw social media say that I'm confirmed of COVID-19," Bolt says.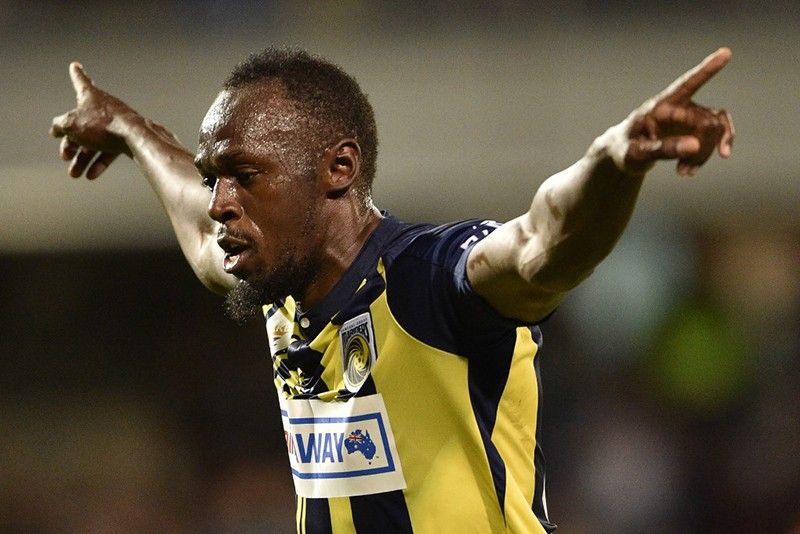 July 15, 2020
Tiger Woods admits that concern over the coronavirus delayed his return to the PGA Tour as he prepares to play his first event since February at this week's Memorial Tournament in Ohio.
The former world number one has not played since appearing in the Genesis Invitational in Los Angeles in February but will tee off at Muirfield on Thursday chasing a sixth victory in the Jack Nicklaus-hosted event.
The 44-year-old 15-time major winner says he had contemplated returning to the tour earlier but had wanted to see how the first few events of the post-coronavirus shutdown fared before coming back. — AFP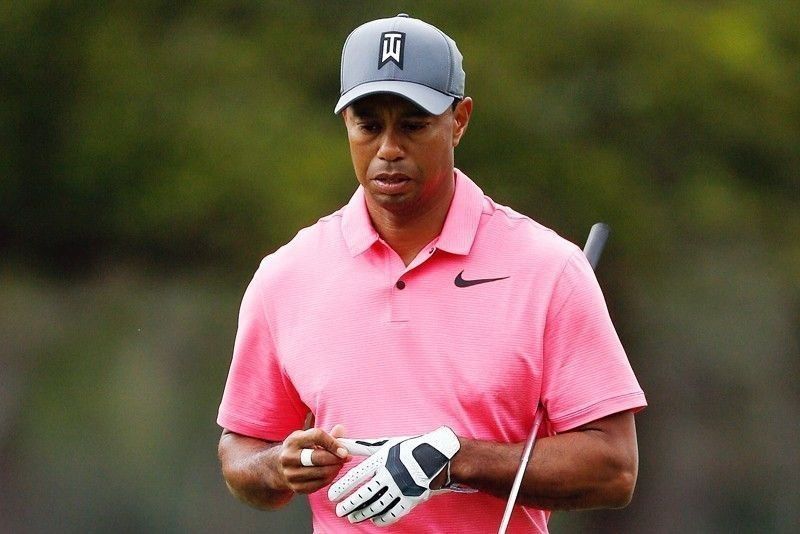 July 14, 2020
The NBA says two players have tested positive for coronavirus since teams began arriving in Orlando, Florida for the resumption of the league later this month.
An NBA statement says out of 322 players tested at the NBA Campus at Disney World since July 7, two returned positive tests.
However the league says neither player had cleared quarantine, which would have allowed them to fully enter the NBA's protective "bubble." — AFP
July 4, 2020
The NBA's Miami Heat have halted workouts at their practice facility at AmericanAirlines Arena after a second player tested positive for coronavirus, the Fort Lauderdale Sun Sentinel reports.
The newspaper reports that the team will continue to test players on an every-other-day basis at the arena before departing on July 8 for Orlando, where the NBA is to resume play in a quarantine setting.
However, the Heat will no longer conduct individual training sessions for players at the facility. — AFP
June 27, 2020
NBA Commissioner Adam Silver says the league remains "very comfortable" with its decision to restart the season in Florida as the state battled a dramatic surge in coronavirus cases.
In a conference call with reporters held after the league confirmed details of its July 30 restart, Silver says the league would be ready to halt play if there was a signficant outbreak amongst NBA players and personnel inside the league's "bubble" at Disney World in Orlando. — AFP
June 24, 2020
Australian tennis star Nick Kyrgios takes aim at Novak Djokovic's "stupidity" after the world number one contracted coronavirus at an exhibition tennis tournament in the Balkans.
The final leg of the Adria Tour in Bosnia has been cancelled and Djokovic on Tuesday apologized for hosting the bungled event, admitting he and organisers "were wrong" to push ahead during the pandemic.
Djokovic, who was not showing any symptoms, joined fellow players Grigor Dimitrov, Borna Coric and Viktor Troicki in testing positive for COVID-19 during the second leg of the event, where social distancing was minimal and players embraced over the net. — AFP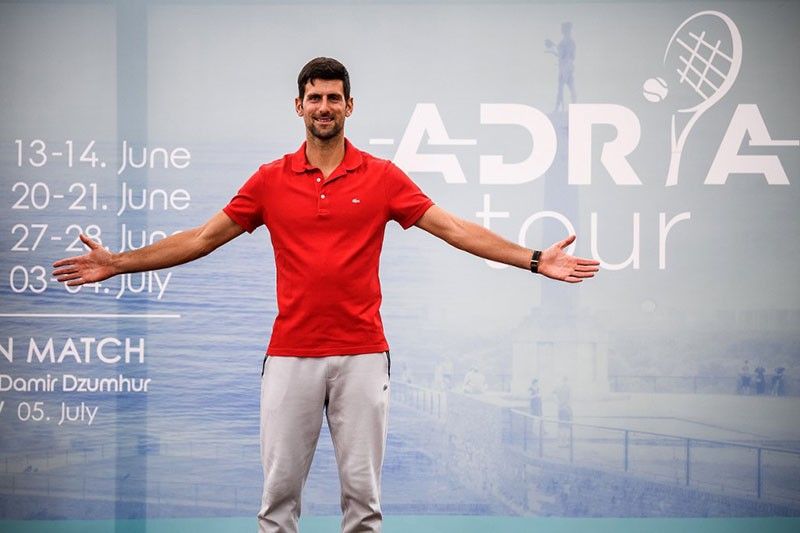 How are sports bodies responding to the coronavirus pandemic? Follow this page for updates. Photo from AFP