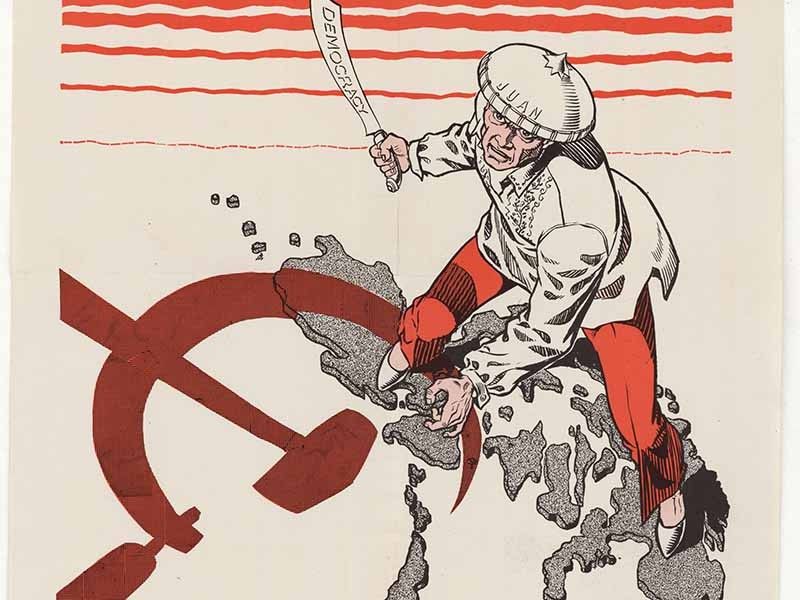 Proposal to bring back repealed anti-subversion law
LATEST UPDATE: August 14, 2019 - 12:22pm
+ Follow Story
August 14, 2019
"From destabilizers, demons, enemies of the State, terrorists, here now comes the newest recycled label: subversives," Karapatan vice-chairperson Reylan Vergara says of the plan to revive the anti-subversion law, which he says will add to the "government's arsenal of repressive laws."
He adds: "All these serve the same goal – to legitimize repression and box critics into dangerous labels that lays down the pretext for state forces to persecute them."
August 13, 2019
Senate Minority Leader Franklin Drilon opposes a proposal to bring back the Anti-Subversion Law, noting that with a similar call to bring back the death penalty, "we do not want this Congress to be remembered for resurrecting more 'dead' laws instead of formulating sound policies that will address the country's present problems."
Drilon says the anti-subversion law would violate the Constitutional right to freedom of assembly and association.
"The anti-subversion law was 'buried' a long time ago for it was proven that such a policy, aside from being prone to abuse and a tool to harass, undermined some of our basic Constitutional rights," Drilon also says.
August 13, 2019
Justice Secretary Menardo Guevarra says "amending and giving more teeth to the Human Security Act" will be enough to curb terrorism.
"[M]ere membership in the [Communist Party of the Philippines] (subversion) is not a crime unless overt criminal acts are committed," he also says.
The Department of the Interior and Local Government is preparing a position paper on its proposal to bring back the anti-subversion law, which outlaws membership in the Communist Party of the Philippines.
Local Government Secretary Eduardo Año made the proposal in response to alleged government data that from 500 to 1,000 youths are indocrinated annually by communist rebels.
He also claims youth group Anakbayan, a legal activist organization, is also reportedly recruiting students to join a rebellion against the government.
The anti-subversion law or RA 1700 was passed in June 1957 during the presidency of Carlos P. Garcia. The law outlawed the Hukbalahap movement and the communist party for aiming to set up a totalitarian regime in the Philippines and placing the country under a foreign power.
During martial law, RA 1700 was expanded through Presidential Decree 885 in 1976 and PD 1835 in 1981. The decrees made it a subversive criminal act to be affiliated with a group, attend a meeting or take part in any activity meant to overthrow the government.
In September 1992, then president Fidel Ramos repealed the law that made subversion a criminal offense, but sedition remained a crime. RA 7636 also decriminalized membership in the Communist Party of the Philippines amid peace talks with the rebels.
(Photo: Detail from United States Information Service poster distributed in Asia depicting Juan dela Cruz ready to defend the Philippines under the threat of communism, 1951. | U.S. National Archives and Records Administration)