'Avengers' directors Russo brothers think Richard Madden would make a good James Bond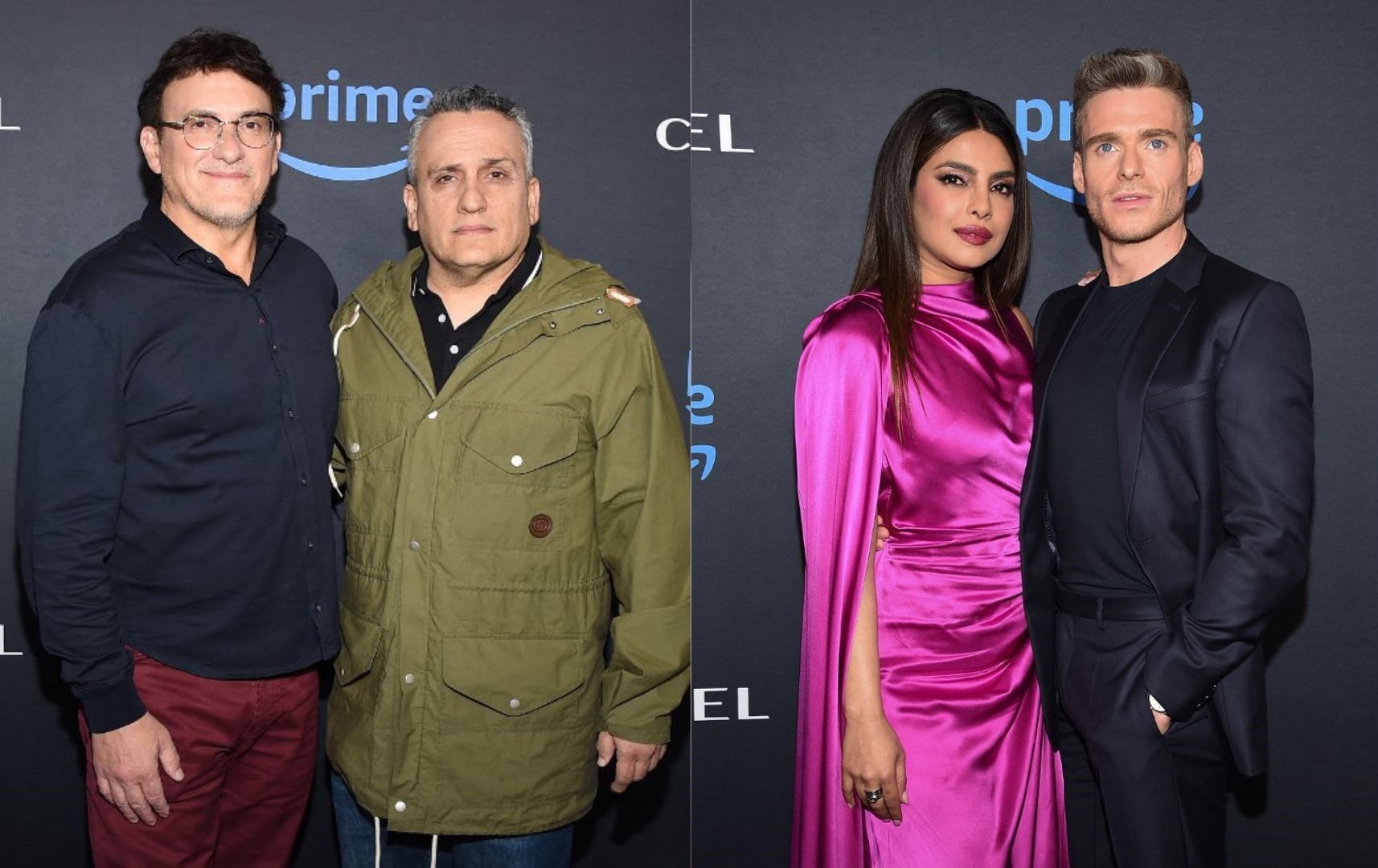 MANILA, Philippines — Directors and brothers Anthony and Joe Russo see Richard Madden having the potential to become the next actor to carry the mantle of James Bond.
Richard currently stars alongside Priyanka Chopra-Jones in Amazon Prime Video's spy-thriller series "Citadel," which the Russo brothers co-produce through their independent studio AGBO.
A number of actors have been pitched to succeed Daniel Craig as 007 since he wrapped up his tenure as the famous British spy in 2021's "No Time To Die," with Richard as among the primary bets with the likes of Idris Elba, Tom Hardy, and Damian Lewis, just to name a few.
In a virtual interview with the Russo brothers, known for directing the last two "Captain America" and "Avengers" movies, Philstar.com asked if they saw Richard becoming the next Bond and if they would consider working on a Bond film in the future.
"I think we have our own franchises that we're focused on," said Joe. "As much as we love Bond, we hope to see him again in the future."
Still, Joe believes that both Richard and Priyanka would make a good Bond as they possess the qualities required for the famous spy.
Related: Why Tom Hanks wants Idris Elba as the next James Bond
"That's why we cast them as a duo in the show because they both have amazing talents that fit very well into the spy-thriller space — physically, emotionally, range — as actors," Joe continued. "I think we have them as our own Bonds."
'Citadel' inspiration
In the same interview, Joe said that part of the influence for the look and feel of "Citadel" were not just espionage films but "thrillers" as a whole, with the work of Brian De Palma coming to mind.
Brian is best known for his films "Scarface," "Carrie," "The Untouchables," "Mission to Mars," and the very first "Mission: Impossible" back in 1996.
Angela Russo-Otstot — Joe and Anthony's sister who is AGBO's chief creative officer and was also participating in the interview — noted that oftentimes when thinking about how to approach a genre like espionage, they specifically reflect on what has not been seen before.
"That's like a really exciting and compelling opportunity here to not only feature a duo but a duo that has a complicated shared past, and features a woman in a way that we have not seen in the spy space to date," Angela said.
Related: Liam Neeson turns down James Bond after wife threatened not to marry him
This exciting approach for Angela was consider all the familiar spy tropes, "lean into some of them from a storytelling perspective that appeal to a broader audience and allow that audience an easier access point, but then to subvert other aspects that frankly felt long overdue."
Joe bounced off Angela's comment to praise Priyanka as an actress especially being committed to physical and stunt-heavy aspects of her role as Nadia Sinh.
"Part of the credibility and fight sequences is due to her commitment to those sequences, her commitment to doing most of the stunts, what you're seeing in cameras," said Joe.
The director shared they had approached Priyanka upon the suggestion of Amazon Studios head Jennifer Salke, "[Priyanka] loved the concept for the show. So the role was written specifically for her... We can't imagine someone else in her role."
Through AGBO, the Russos have directed "Cherry" and "The Gray Man," and co-produced movies like "Everything Everywhere All At Once," "21 Bridges," "Extraction" and its upcoming sequel. Coincidentally, all these projects have star Marvel actors like Tom Holland, Chris Evans, and Chris Hemsworth.
RELATED: Chris Hemsworth coming to Manila in June for 'Extraction 2' premiere