Miss Universe Philippines adjusts age requirement for 2021 final call; fans nominate favorites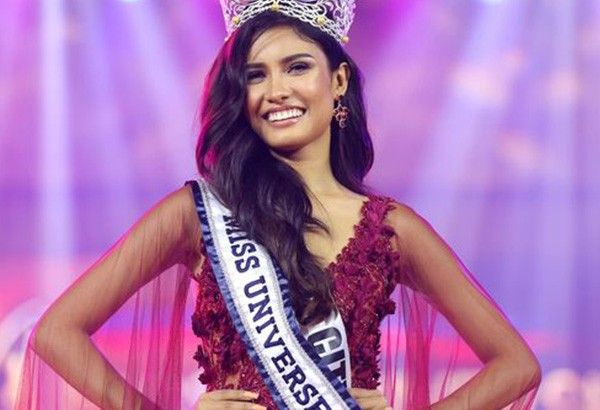 MANILA, Philippines — The Miss Universe Philippines (MUP) organization, through its social media account, announced its deadline for applications on June 24. This final call also came with an update on an entrant's age requirement.
The revised age requirement clause now reads, "(An applicant) must be 18 years of age and not over 28 years of age at the time of the Miss Universe Philippines 2021 pageant."
This update bears some interest to pageant fans who want to field Miss Grand International 2020 first runner-up Samantha Bernardino and Miss Globe 2019 second runner-up Leren Mae. Bautista. Both are 28 years old.
Other girls named in the fans' wishlist are Miss Asia Pacific 2018 Shareefa Akeel, Miss International 2018 first runner-up Ahtisa Manalo, Binibining Pilipinas-Intercontinental 2019 Emma Mary Tiglao, Binibining Pilipinas-International 2019 Patricia Magtanong, and former Miss Cebu Steffi Aberrasturi.
The other requirements to the application reads:
Must be a Filipino citizen and Philippine passport holder.
At least, high school graduate.
No height requirement.
Female, never been married nor has borne children.
This last requirement has seen much controversy, in light of Spain's participation in the Miss Universe 2018 pageant with transgender Angela Ponce, as well as the open invitation of Miss Universe South Africa and Miss Universe Vietnam organizations.
Miss Trans Pakistan 2021 crowned film star Shaira Roy recently. It was not clear though if she would be sent as the country's representative to the 70th Miss Universe edition.
On the homefront, MUP national director Shamcey Supsup-Lee, during an earlier interview, said that they will accept transgender applicants as long as they can provide legal proof of being female and has already gone through reassignment surgery.
And in a pageant-related news, Bragais Shoes will be the official footwear of the Miss Chile Universe 2021 competition. Filipino brands are surely conquering international pageants, one show at a time.
There's also a circulating rumor that the Miss Universe Philippines 2021 coronation night might be held in Iloilo in September.
Stay tuned for more updates in the weeks and days leading to the final show.