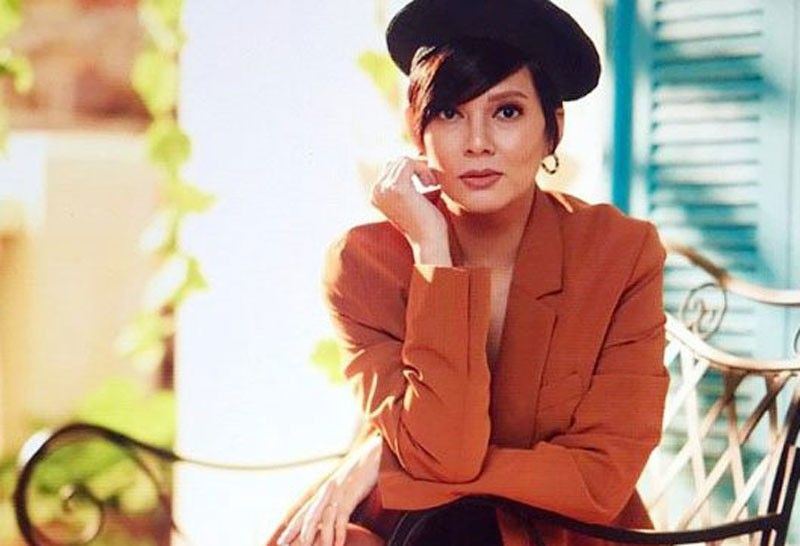 Chynna Ortaleza, the online show's co-producer: There is a need (for artists) to reconnect to each other and do something together.
GMA artists engage in usapang artista
Jerry Donato
(The Philippine Star) - June 16, 2020 - 12:00am
MANILA, Philippines — TV and film narratives need to be performed for audience appreciation. Performance is the responsibility of actors. The latter are seen by the public through the characters they portray and projects they do. Some audience members even think that the actors' on-screen and off-screen personas are one and the same, and their work begins and ends on the screen.
The online show, How Do You Feel?: Usapang Artista, invites the public to listen in on the conversations of GMA Artist Center talents and allows them to know more about the craft (acting as a profession and creative process) and the lives of the stars.
Hosted by acting coach Ana Feleo with fellow producers Chynna Ortaleza, Benjamin Alves and Mikoy Morales, the show sees stars asking and answering questions done in a roundtable discussion format.
"All of us are inspired by the shows we have watched in which artists of diverse backgrounds talk," said Chynna in a media call via Zoom. "Para kasing ang sarap nilang pakinggan. We are inspired by that kind of material... Since all of us are (cooped up at home due to) ECQ, there's a need (for artists) to, like, reconnect to each other and do something together."
That germ of an idea was developed into How Do You Feel?: Usapang Artista, which streams Saturday nights at 8 on GMA Artist Center YouTube channel and GMA Network Facebook page. The content emphasizes collaboration through communication and learning from participants. There is, however, another purpose on top of that.
Ana, who has the privilege to train GMA senior and junior actors, shared that there are tribu, tribu (batches of artists) within the artist center and would like to create "a tribal kind of samahan (camaraderie) among actors, a more united one that is almost like a family that each one has each other's back." Thus, the new talents will feel safe as they explore the work. According to Ana, "They feel alone, they feel intimidated, they feel scared to act and to collaborate," on their first day on the set, and she expects the seniors to provide support. "Kapag mas solid yung family, mas forward, mas mabilis ang improvement at pwedeng magawa yung growth." This is something How Do You Feel? indeed accomplishes as a platform.
"Actors are seen as celebrities, actors are seen in their work, or either with what they promote or what they show in social media," said Ana of the content's goal. "Our hope here is to humanize the actors (by showing) the humanity of the actors, the journey of the actors, the life of the actors, the wins and the losses, the struggles to get to the victory, what works and what doesn't work, the stories and anecdotes."
What's good in the creative ecosystem of How Do You Feel? is how actors regard themselves: They are all equal. Their thoughts and passion for work are valid.
"I'm their servant," said Ana, whose training is grounded in Erik Morris System of Work. "Walang hierarchy. I consider myself a student and a servant."
This setting is conducive for actors to create more content, which is specific to their context. How Do You Feel? also empowers artists to tap their other skills like writing and designing. They are given the space "to produce, to formulate everything, to edit, to create this (the show)," said Chynna. "When we put it out there, we were like excited and scared that we had no idea how it would be received (by the public)." The show and its episodes are the product of the artists' daily talk which includes brainstorming and making decisions on what should be included in the final line-up like a good mix of actors to be featured as guests on the show. The actors are now content providers.
Meantime, let's wait for the next episode of How Do You Feel? and eavesdrop on the usapang artista.