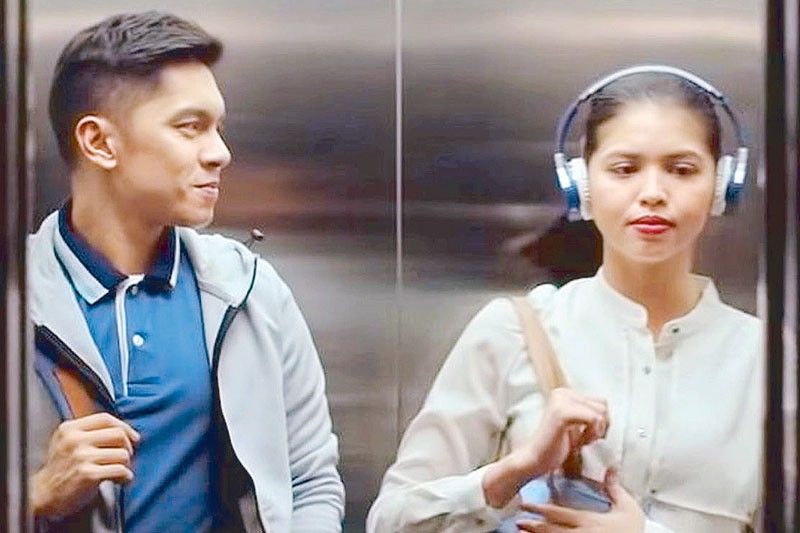 Carlo Aquino and Maine Mendoza topbill Isa Pa With Feelings: Good story and excellent direction.
Film review: Isa Pa With Feelings
MANILA, Philippines — There is more to this film than its title that suggests another possible rom-com for the millennials in search of eternal kilig moments.
Yet you know upon knowing the story that it is another challenging role for the lead actor who has consistently proven he has outlived his prodigious years and is alive and kicking as a serious actor.
For another, the movie is a test of acting mettle for the leading lady known more for comedic parts than for anything serious and profound.
But after watching direk Prime Cruz's Isa Pa With Feelings, you are suddenly reminded that with good stories and good direction, good acting will more likely follow.
There is a lot that you can say about Carlo Aquino as the deaf Gali who teaches sign language for young people. Carlo lives the part with casual fervor, funny in some moments and serious when his life and intentions are at stake. He gets to like Maine Mendoza's character Mara first as a friend and then crosses over the friendly terms and falls in love. Seriously at that.
But Mara is made of another serious millennial stuff. She is an aspiring architect but fails in her first licensure exams and withdraws from her crowd in what seems to be the beginning of signs of self-pity and lost of confidence in herself.
Gali sees the lively Mara before the exams and sees the depressed opposite when the results are known. It is bad enough that she has an overbearing father (Cris Villanueva) in a hurry to have an architect daughter to the point of prematurely celebrating even before the exams results are known.
As her self-esteem begins to desert her, she meets Gali who offers something out of the ordinary. For one, he can't hear but he surmounts the handicap by mastering the sign language with which he communicates without effort. His world is a big vacuum devoid of words and sounds. In him, she finds a good refuge away from her judgmental crowd.
But somewhere in the story, he suddenly takes to dancing by following the vibration from the speaker through the help of Mara.
How he copes with the work-a-day world without knowing a single spoken word reveals to a large extent Carlo's innate talent as an actor. He communicates pride, love and resentment within that soundless medium and emerges an actor of uncommon ability.
As for Maine, she knows she has to keep up with a good actor and a good director and delivers a kind of performance that must have surprised even her own followers. As Mara, she connects very well without trying too hard. She projects her private sorrow with more than an ounce of sensitivity. When her well-entrenched world of spoken words clashes with the silent vacuum of her best fried Gali, the film communicates a sublime message for both the hearing impaired and for the "normal" ones, so to speak.
When the film ends in a dance number that highlights the music he couldn't hear, you see a film that goes beyond the ordinary.
It teaches the handicapped to be proud of what they don't have and to continue living the way they should.
And for the "normal" ones to be grateful for what they have.
Mara's character is the bridge that connects two different worlds.
The result is profound love without words.
For this reason, direk Prime's Isa Pa With Feelings is a must-see film.
This well-crafted movie defines love when the only language known to one party is silence and the beating of his heart.
This unusually poignant love story cannot come about without the well-fleshed-out story and excellent screenplay of Jen Chuaunsu with Kookai Labayen.
Their output led to a good collaboration between actors and director.
For this film buff, this is the best of Carlo as an actor and the most revealing performance of Maine.
It is a heartwarming sight that on the day one watched the film at SM Megamall, a long line of the hearing impaired is all headed for the cinema.
As it is, this latest Prime Cruz film is highly deserving of the Grade A rating from the Cinema Evaluation Board.
Isa Pa With Feelings is now showing in cinemas.