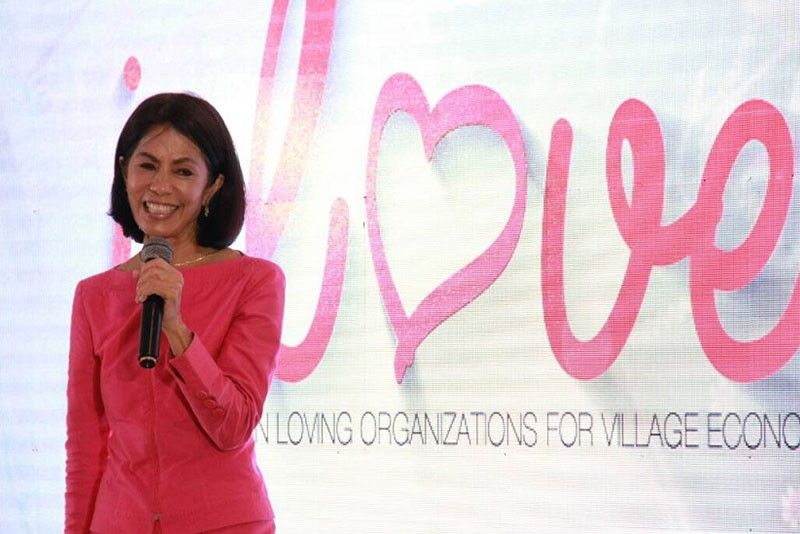 Former Department of Environment and Natural Resources Secretary Gina Lopez
ABS-CBN/Released
ABS-CBN Ball 2019 to honor Gina Lopez
MANILA, Philippines — Apart from celebrities' dates and red carpet looks, this year's ABS-CBN Ball on September 14 in Shangri-La The Fort, Taguig City aims to mark another milestone as it celebrates the life of ABS-CBN Foundation and Bantay Bata 163 founder Gina Lopez.
Since the network celebrates its 65th anniversary this year in accordance with its tagline, "In the service of the Filipino," the ball this year will have the theme Filipiniana and aims to raise funds for Bantay Bata 163's Bantay Edukasyon program, an aftercare service for rescued children that covers tuition assistance, meal and transportation allowances, school supplies, and other educational needs. The program also covers counseling and self-development sessions like basic life skills, career workshops and parenting sessions.
Since Gina first implemented the program in 1998, it has provided 6,400 scholarships, ABS-CBN said in a report.
Lopez also built the Bantay Bata Children's Village in Norzagaray, Bulacan, which successfully reopened after last year's first ever ABS-CBN Ball gathered a sum of P5 million, which was used for the construction and rehabilitation of the Children's Village; Closed-Circuit TV (CCTV) training for social workers; telecommunications system installation; and construction of a library and a multimedia room for rescued children.
Since Lopez launched Bantay Bata 163 in 1997, it has rescued thousands of kids from physical and sexual abuse.
Lopez succumbed to multiple organ failure last August 19. She was 65.
In a recent tribute for Lopez, her good friend, Agnes Prieto, wrote in an Instagram post: "Good bye Gina, you were so many things to myriad folks, friends and a couple of foes. You impacted different people in special ways. No scripts for you- just a burst of cheer and honesty and caring, you were such a gift."
Prieto recalled not only Lopez's legacy that won Bantay Bata a United Nations Award for Excellence, but also her role as "fairy godmother" for rescued kids and orphans.
"You shone your light—on a little child who had spent all his life scrunched up in a filthy box half his size. Gina you were the lifesaver for him as he wobbled out of the box with his spine curved, just one of countless other children rescued from abuse and assault. The endeavor was a media based help program, Bantay Bata 163 by the Abs Cbn Foundation, for children's welfare, winning a UN award for excellence. You too were the fairy godmom to little orphan girls whom you pampered with trips to the beauty parlor."