Belo helped Alden say goodbye to chubby cheeks
FUNFARE
-
Ricky Lo
(The Philippine Star) - August 5, 2019 - 12:00am
Nothing succeeds like success, indeed!
The actor of the hour is, hands down, Alden Richards whose first movie with Kathryn Bernardo, Star Cinema's Hello, Love, Goodbye, grossed more than P66.3 million in two days and was expected to earn predictably thrice that amount during the weekend. It's now showing in 430 theaters nationwide.
In the long run (including revenues from screenings abroad and the many block screenings), will HLG equal or surpass the record of 2018's The Hows Of Us, Kathryn's movie with boyfriend Daniel Padilla, that grossed more than P900 million, making it the all-time Philippine Box-Office Hit?
Remains to be seen. On the heels of HLG's success, there's an unconfirmed report that Star Cinema won't be letting Alden go just yet, not before casting him in a rom-com with Bea Alonzo who has captured the heart of the public after she was "ghosted" by Gerald Anderson.
Success has a way of creating a certain glow around a person. That infectious aura compliments Alden's beautifully chiseled new look achieved through rigorous exercise, healthy diet and determination to say goodbye to his chubbiness. The lightness of being has become Alden's new lifestyle.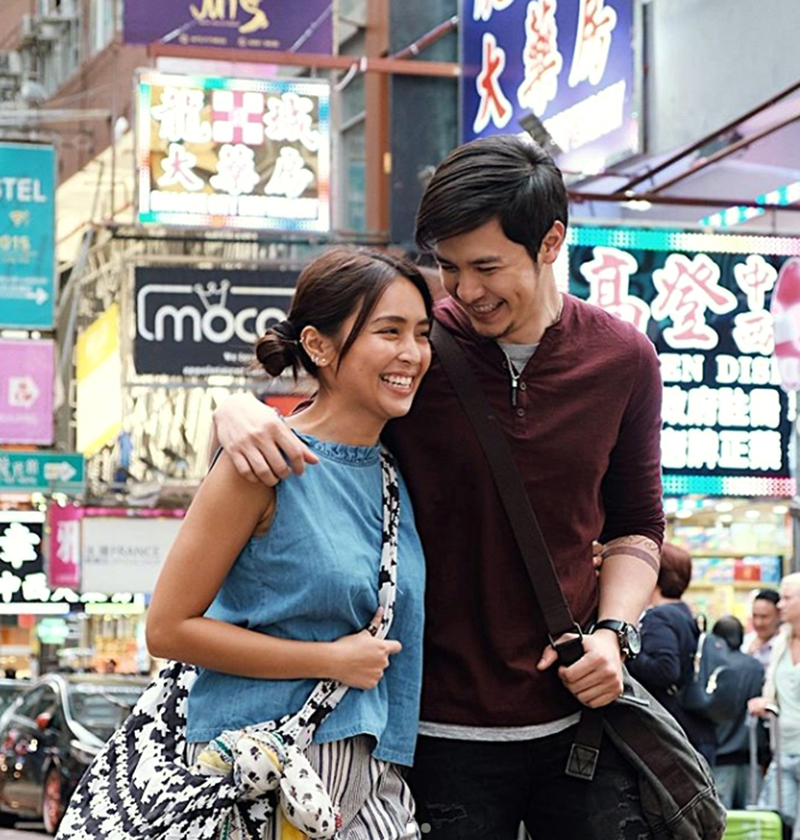 Alden Richards, the Actor of the Hour: His movie with Kathryn Bernardo, Star Cinema's Hello, Love, Goodbye, grossed more than P66.3 million in two days — and counting!
"I have to thank The Belo Medical Clinic (TBMC) for helping me say goodbye to my chubby cheeks," Alden was quoted as saying. "I started with Belo when I was 19, but hindi pa ganoon ka-dominant 'yung puffiness ng mukha ko kasi it's in our genes."
However, he knew that age and the natural aging on his face, as dictated by his genes, would catch up with him. "My dad, brothers, and sisters have it. Regardless of how thin we get, we still get what we call 'maga' ('swollen') face. Meron kami lahat noon."
Then he made a "confession" about his insecurity.
"Actually, ngayon ko lang aaminin 'to. When I see guys with a more defined/chiseled jawline, I would ask myself, 'Bakit di ko ma-achieve 'yun?' I would go to the gym as much as I could and I tried all sorts of dieting, but I didn't get the results that I wanted, especially when it came to my face."
What solved Alden's little problem was Ulthera, a non-invasive procedure that helped sharpen Alden's jawline, which brought out his natural good looks all the more.
In showbiz, what do you think is the usual look of male actors? What do talent scouts and networks usually look for in male actors in terms of facial features?
"Very deceiving kasi 'yung camera. In a way, madaya sya. Sometimes, the TV (network) looks for guys who have more chiseled jawlines, which I never achieved in my eight years in the industry. I only started working on it when I was 19. I think mas maganda siya when it comes to television, mas maganda panoorin 'yung male actors with a more, mas makanto (more 'corners'), maraming edges 'yung facial features. Mas appealing 'yun to the audience, I guess."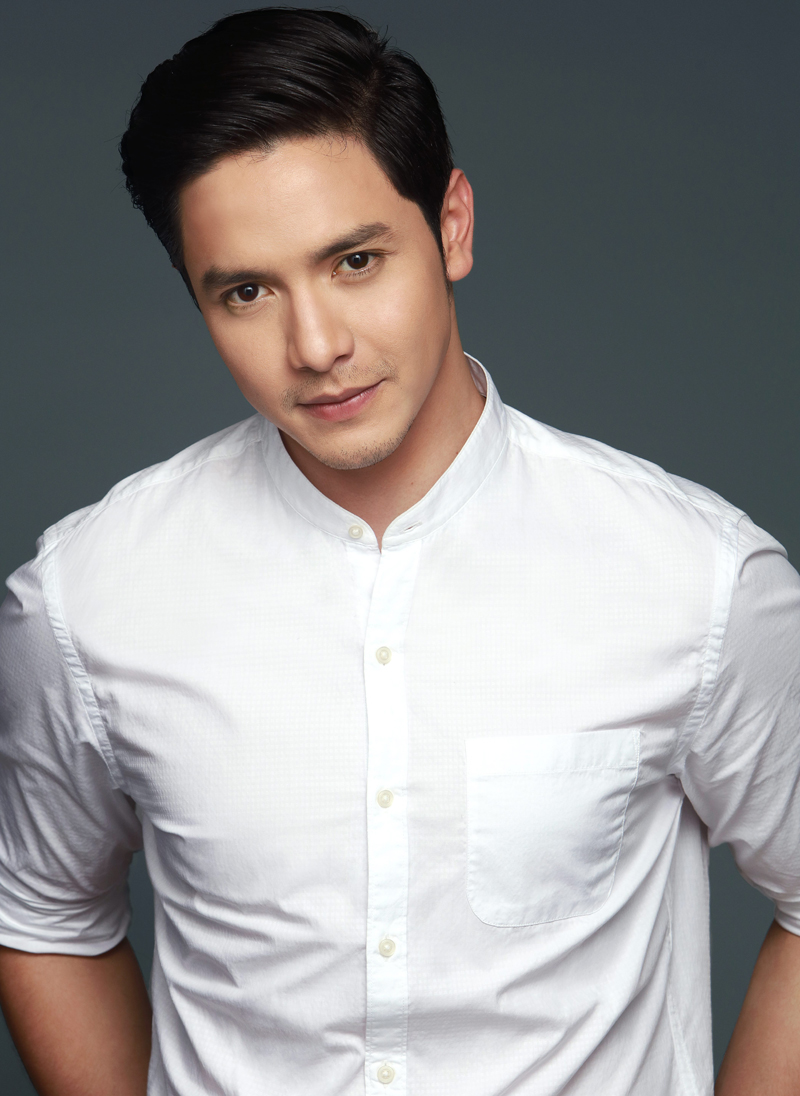 How many times have you done Ulthera? How was the experience?
"Walang sakit, eh! The good thing is that Dr. Vicki Belo makes it a point to come out with updated machines for clients to be more comfortable when it comes to dealing with non-invasive treatments.
"I discovered that with Ulthera, there are ultrasound waves that are being sent to the skin towards the muscle hanggang sa buto. So what it does is it melts fat, it gives you a thinner and more defined jawline and at the same time it tightens your skin sa mukha."
Will you recommend Belo Ulthera to young men like you?
"Yes, why not? I'm speaking from experience."
In three words, how will you describe Belo Ulthera?
"Effective, quick and long-lasting."
Phl filmmakers, artists honored abroad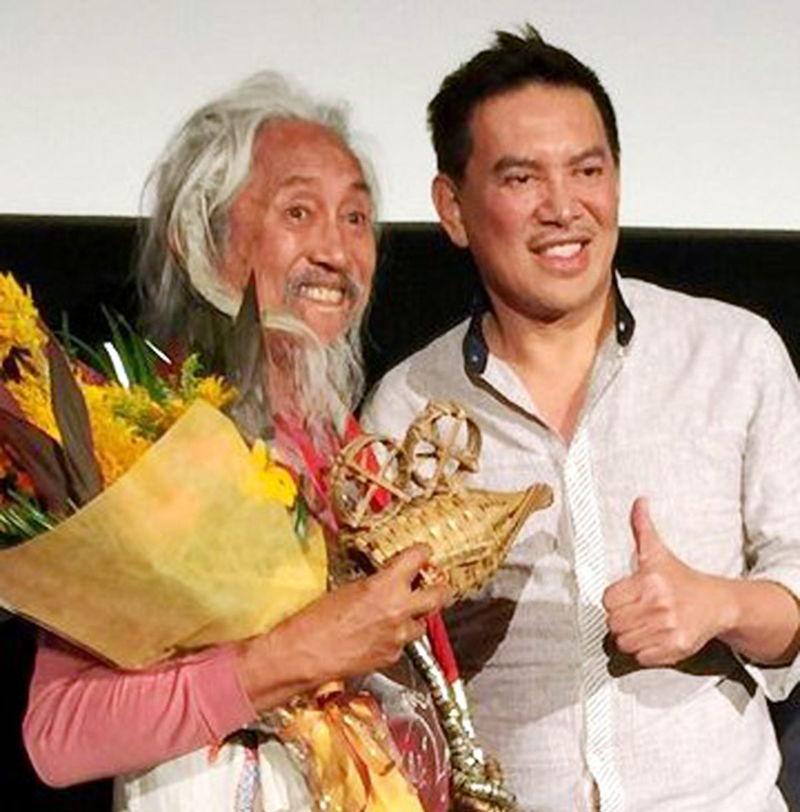 Kidlat Tahimik (left) and Brillante Mendoza
Filipino filmmakers and artists continue reaping honors and recognition abroad.
National Artist for Film and Father of Philippine Independent Cinema Kidlat Tahimik was given a fitting tribute in the 22nd Guanajuato International Film Festival (GIFF) for his achievements in the film industry, last July 27 in Mexico.
The Philippines was the Spotlight Country in the GIFF coinciding with the celebration of Philippine Cinema's 100 Years. Brillante Mendoza was the head of the jury along with Nick de Ocampo, jury for the International Documentary Section and Ed Lejano, jury for the Mexican Feature Section.
Thirty films were screened in different sections: Philippine Cinema Retrospective: Cinema, Colonialism, Culture; Kidlat Tahimik; QCinema/Contemporary Films, Short Films from Philippine Archipelago; and In Special Program/Section.
Among the classic Filipino films screened were: Noli Me Tangere by Gerardo de Leon (1961); A Portrait of the Artist as Filipino by Lamberto Avellana (1965); Maynila sa mga Kuko ng Liwanag by Lino Brocka (1975); Pagbabalik ng Lawin by Fernando Poe Jr. (1975); Ganito Kami Noon, Paano Kayo Ngayon? by Eddie Romero (1976); Batch '81 by Mike de Leon (1982); Oro, Plata, Mata by Peque Gallaga (1982); Himala by Ishmael Bernal (1982); and Karnal by Marilou Diaz Abaya, (1983).
The delegation included Philippine Ambassador to Mexico Demetrio Tuason, FDCP chairperson Liza Diño and Bembol Rocco.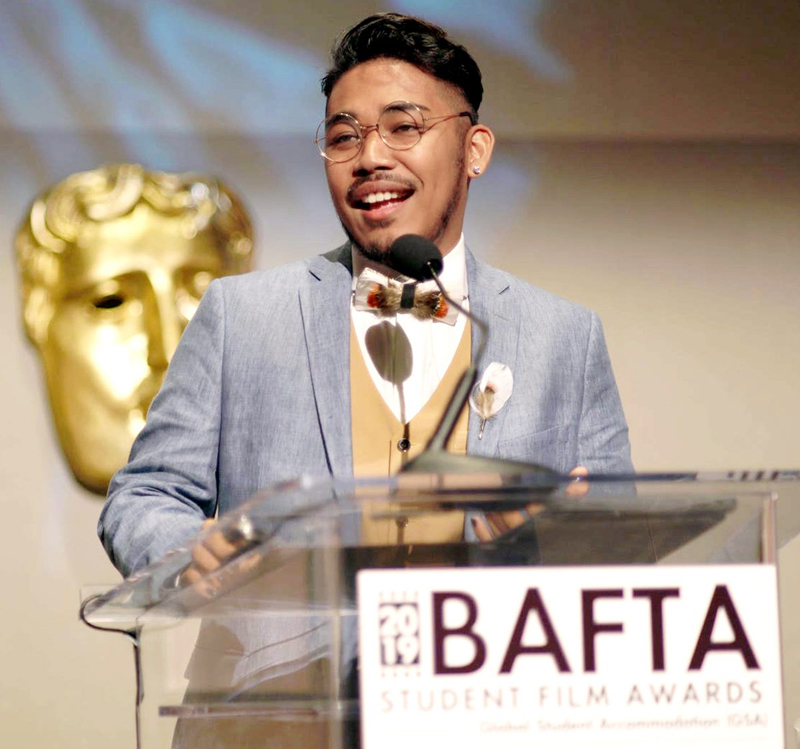 Drama del Rosario
Drama del Rosario was awarded the $8,000 Commissioning Grant from British Academy of Film and Television Arts (BAFTA) in partnership with Global Student Accommodation (GSA), for his documentary I'm Okay (And Neither Are You) that focuses on mental health.
Del Rosario, 24, graduated from the Ateneo de Manila University with a degree of Bachelor of Arts Major in Communication, magna cum laude.
Meanwhile, the Filipino Development Council of the Philippines (FDCP) officially announced that seven Filipino filmmakers and artists were among those named as new members of the Academy of Motion Picture Arts and Sciences (AMPAS), the body behind the prestigious Oscar Awards, namely PJ Raval, Baby Ruth Villarama, Josie Trinidad, Ditsi Carolino, Trevor Jimenez, Bobby Pontillas and Lisa Valencia-Svensson. — Reported by Celso De Guzman Caparas
(E-mail reactions at rickylophilstar@gmail.com. For more updates, photos and videos, visit www.philstar.com/funfare or follow me on Instagram @therealrickylo.)